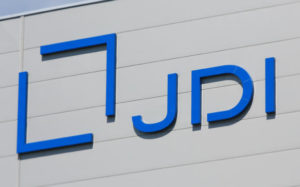 Japan Display Inc., a unique public/private partnership that was once Japan's largest supplier of LCD panels but has been struggling of late, saw the price of shares of its stock jump as much as 24% Wednesday on news that it had developed a new lower cost manufacturing process for OLED panels. The company, which had been struggling with slackening global demand for LCD panels, will seek outside investment to pursue the opportunity provided by this new OLED manufacturing process.
See more on this surprising announcement out of Japan…
Japan Display was founded a few years ago by combining the money losing LCD divisions of Hitachi, Toshiba, and Sony – and largely funded by the Japanese government in a unique public/private joint venture. On the day it was created, it was instantly the largest panel manufacturer in the world, holding a solid 16% share of the market.
Since that time however, the market has gone through a painful repositioning, with a double-devil of slackening demand for TVs and other consumer products, while at the same time, new competitors out of South Korea and China flooding panels on the market and driving down prices. Most of the Japanese manufacturers, JDI included, began to lose tremendous amounts of money as they tried to adjust for this new challenging operating environment.
A Savior Emerges – OLED Technology
One technology that held the promise of a better margin structure was OLED (organic light emitting diode). Generally viewed as a better quality alternative to LCD (liquid crystal diode), manufacturers felt OLED offered them a step-up, higher margin opportunity.
But there was a problem – the breakage rate of OLED panels in the manufacturing process drove yields down and prices up. Eventually, most manufacturers abandoned OLED, as it seemed that it was impervious to the well known manufacturing productivity curve of higher-volume-driving-down-per-unit-cost model. The only exception to OLED problems was LG, which had developed a different kind of panel technology that offered acceptable manufacturing yields.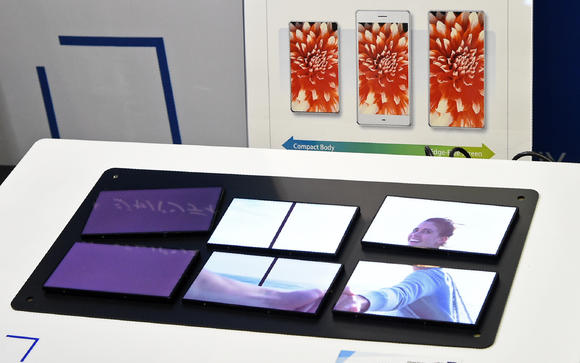 New Process Promises to Change the Industry
Now comes word that JDI has developed a new manufacturing process that will give them the ability to drive down OLED panel prices thanks to better manufacturing yields. The company says they could start production with this new process as soon as 2019.
But, there is a problem. Remember, JDI is struggling financially – and the cost to ramp up this new production process is estimated to top ¥200 billion ($1.77 billion). They don't have it.
My Competitor…My Partner?
So JDI plans to approach partners who are willing to cough up the money upfront, and then share in the profits down the road. But most major Japanese companies are not flush enough to partner with JDI on a major project like this…a major complication.
That means that JDI will need to approach other players, of which the most likely candidates are their competitors from South Korea, Taiwan, and China. So far, BOE Technology Group and Shenzhen China Star Optoelectronics Technology have expressed interest – with many details still needing to be worked out.
Current Owner Wants Out
Another complicating factor is that JDI's principal investor, the Innovation Network Corp. of Japan (the public-private partnership that largely funded it) is looking to reduce their stake in JDI…currently at 36%. That means that the ownership structure of JDI is in play.
This all brings a lot of uncertainty to JDI's future. Still, investors see the potential in a lower cost OLED manufacturing process which holds the promise of potentially impacting the entire industry. And that's why they drove up the price of JDI's stock.
We'll have to wait and see where it goes from here.