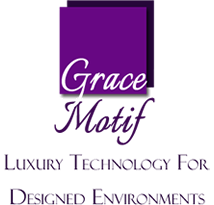 Screen Research, a line of high-performance projection screens owned by the Adeo Group of Italy, announced that it has selected specialty products distributor Grace Motif, Inc. as its exclusive distributor for the U.S. custom installation market, effective this month. Grace Motif has been the Screen Research distributor for the commercial market since the beginning of this year, so this announcement represents a significant expansion of the relationship.
See more on this new, expanded partnership…
Screen Research was initially launched in France in 2001 and has been a leader in the market for acoustically transparent projection screens. The company was acquired by Italy's Adeo Group in 2010 and all manufacturing was transferred to an Adeo Group facility in Poland one year later.
According to the company's announcement, Screen Research invented the concept of creating an acoustically transparent screen using a woven process – as opposed to the pinholes of other designs. The company says it continues to be a "pioneer in developing the technology for the category.
Thanks to this new agreement with Grace Motif, the two companies have had a reunion of sorts, as Grace Motif CEO John Caldwell had previously been a partner at the St. John Group which distributed Screen Research from 2001-2007. Caldwell left St. John Group…and Screen Research also moved on, working with a different distributor. Now, they are back together again.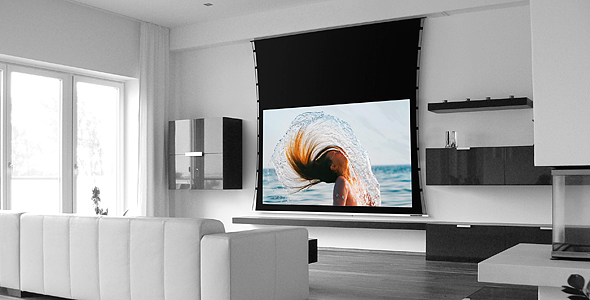 "Adeo is pleased to expand our partnership with Grace Motif into the residential market," said Maximilan Ramp, Screen Research's International Sales Director. "Their vast experience with our products combined with the company's proven service and sales capabilities is a natural fit for us."
Adds Grace Motif's CEO John Caldwell: "As someone who has been close to Screen Research from day one, we are thrilled to once again shepherd this outstanding brand in North America. Dealers can expect top shelf service and generous value-added support."
Grace Motif is now adding dealers and manufacturer sales representatives in select territories. The distributor is also reviewing dealer agreements and replacing them as needed.
For more information on Screen Research, visit: www.screenresearch.com.
To learn more about Grace Motif, see: http://gracemotif.com/.