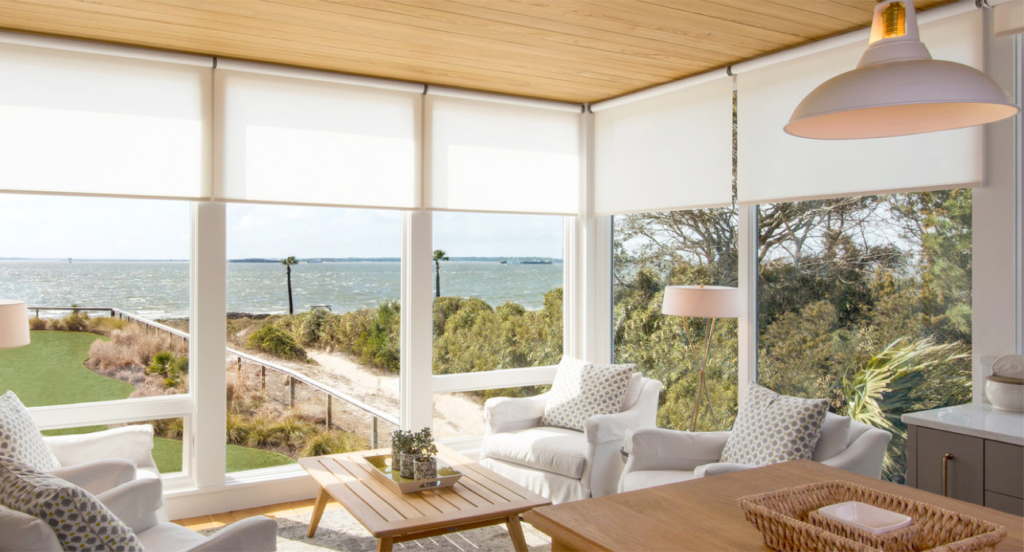 Savant Systems announced today that it is launching a line of shades and brackets, entering a new category for the home automation company. This new line is known simply as Savant Shades and the company says they are "innovative" and "design-forward" shades with a unique "fascia-free" design that eliminates the unsightly window box that exists to conceal wires, screws or fasteners on traditional and competitive shading systems.
See more on this new line from Savant…
Savant says that they worked with James Geiger, a "noted window treatment expert," to design this line, and they feature an array of carefully selected fabrics. Shades are available in blackout, translucent, and sheer fabrics in enough choices to meet the needs of any décor-conscious client.
The company says their shading system is also "integrator-friendly" and designed in such a way that it reduces the cost and installation time dramatically. This is due in part to their single motor system that is said to be robust enough to be capable of driving multiple shades.
A Two-Step Installation Process
The system also is designed with a two-step installation process that allows integrators to test mount the assemblies before ordering the fabric. Thanks to this process, the company says that fitment errors are virtually eliminated, ensuring a bullet-proof, and perfect final installation.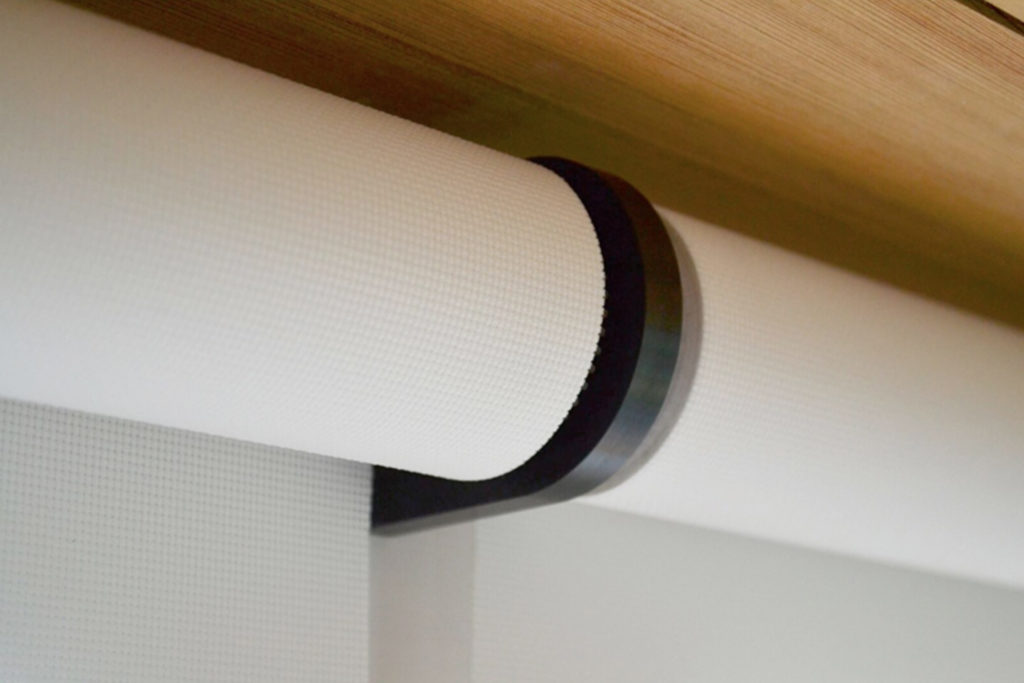 "By adding a beautiful line of shading products, Savant has created a complete connected home solution that is the easiest to control and offers real advantages to the customer – including a truly smart environment that delivers energy efficiency without compromising lifestyle and convenience," said Savant CEO Robert Madonna in a prepared statement. "We are excited to introduce a definitively premium shading solution as part of our new product offerings."
Easily Configurable and to Add to Scenes
As you might suspect, a Savant Shade installation can be configured using Savant's Blueprint software, which allows integrators to easily synchronize timing, set stop limits and other parameters. And, of course, Shades can be included in any  Scene – easily set either by the integrator or the end-user.
To further facilitate this rollout, the company has created the Savant Shade Designer, an online e-commerce platform where integrators can plan, price, and order a complete shade system, including standard or custom fabrics. This system is so intuitive and efficient, the company says shades can be delivered as quickly as within three weeks time.
Availability
Savant Shades are available and shipping now. The company notes that it will continue to support other third-party shading systems as well.
To learn more about Savant, visit: www.savant.com.