Savant Systems, LLC has selected Southeastern Sales Associates, Inc. (SESales) as their sales representatives for the southeastern region. Focusing on the custom integration business, SESales will represent the home automation brand to those installers and dealers in the states of North Carolina, South Carolina, Georgia, Alabama, Mississippi, and Tennessee.
Learn more about this new appointment here…
Savant, one of the first in the industry to offer home automation products based on Apple technology, made the announcement today and noted that the appointment is effective immediately.
SESales, based in Montgomery Alabama, is owned by long-time industry representative Chip Carter and his partner Keith Parke. Knowledgeable about both the products and the technology behind them, the SESales team brings nearly 30-years of experience in the region to assist Savant in the process of building and maintaining their dealer network.
Training and running…
The SESales team has already completed Savant level one training and will soon complete the second level of education. Not only that, but they've hit the ground running – already spending several days in the field to meet with existing and prospective Savant dealers.
"Keith and I feel very fortunate to have this opportunity with Savant, which enhances our business opportunities and overall positioning with the dealers throughout the region," Chip Carter said in a prepared statement.

"We realize the tremendous potential for Savant from this region and we anticipate growth and stability from the experienced team at Southeastern Sales Associates," added Savant VP of Sales Chuck Parrelli. "With significant new product introductions such as SmartView video tiling and Savant Lighting Control, we anticipate a high level of excitement from both our existing dealer network and prospects throughout the six state territory."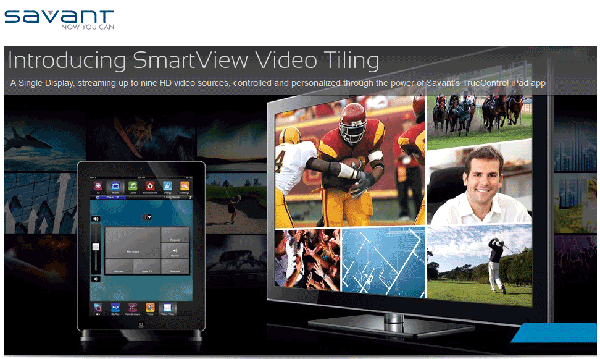 Company they keep…
SESales also represents several other well-respected home and car audio brands throughout the Southeast, such as: Harman Kardon, JBL and JBL Synthesis, Onkyo, James Loudspeaker, Panamorph, Digital Projection, Mark Levinson, Revel, Lexicon, Crown, and more.
Southeastern dealers interested in learning more about Savant products should contact SESales at 334.356.7010 or see Savant at: www.savantsystems.com.