Savant Systems announced this week that it has purchased Artison, a specialty audio manufacturer of speaker systems. The company said that "Artison has earned a reputation for delivering…solutions that merge elegant, unobtrusive aesthetics with exceptionally detailed sound quality…" Is this a bold new strategy for Savant? Or just a reaction to the Control4/Triad acquisition?
See more on this surprising, and somewhat confusing, Savant acquisition of Artison…
When you report on the consumer electronics and custom integration industries for as long as we have, you get to hear about a lot of acquisitions. In the case of some of them, when you first learn of them, you smack yourself on the forehead and say, "How did I not think of that…it's so obvious." But in other cases, you wrinkle up your forehead and go, "Huh?"
The acquisition of Artison by Savant, to us, is closer to that second scenario.
Patents and Expertise
In Savant's official announcement, the company noted that through this acquisition, they will get to "leverage Artison's key patents and audio engineering expertise." They will also get Artison founder and chief engineer Cary Christie, who is said to be continuing on with Savant as their chief technology officer for audio.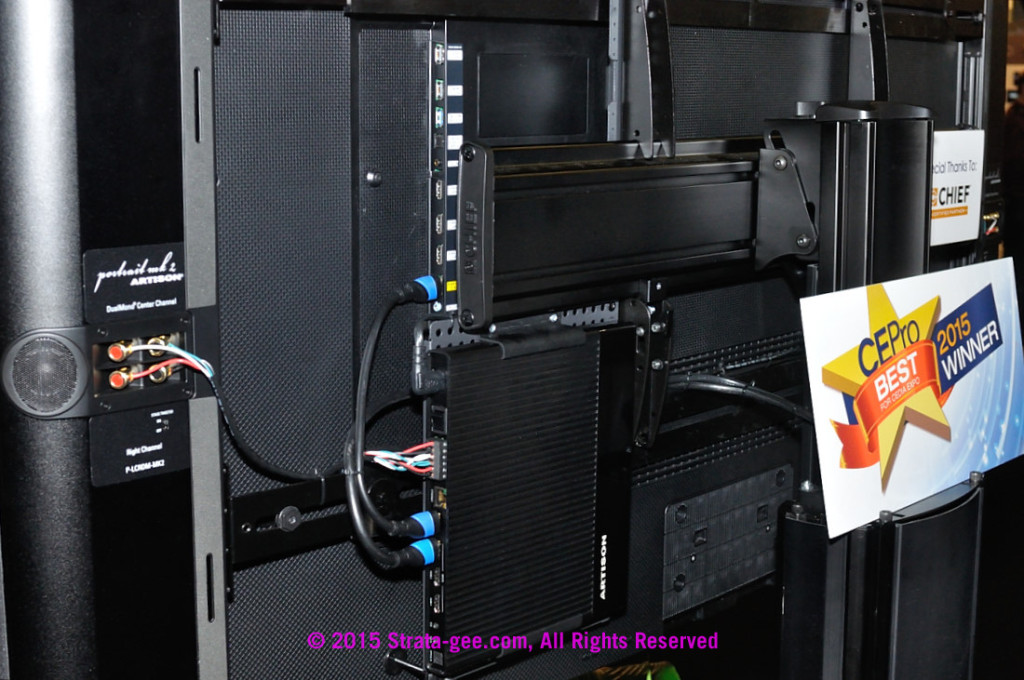 Artison, as we said, is a specialty manufacturer with a bevy of unique, targeted solutions. We last wrote about them in 2015, when they launched the Nano Backpack – a typical Artison solution product. The Backpack is designed to mount on a TV mounting bracket, out of sight, drive front speakers through wired connections, and drive a subwoofer and surround speakers wirelessly. A clever solution for certain installation situations. Much of their line is like that, unique solutions addressing specific installation needs.
Nano Nano
On another occasion, we wrote about a tiny powerhouse subwoofer the company developed, called the Nano (Christie appears to like that word). This is a tiny (9″ panel size) subwoofer with a built-in 400-watt, Class-D amplifier and wireless technology that is based on their former MusicLites business. Again, this was a clever solution for clients who need big bass sound, but have a restricted amount of available space. In most high-end installations, space is not an issue. But if space is tight, this is your solution.
According to the Savant announcement, they are excited not just about what Artison is today, but what they believe will be its contribution to the future – a future in which Savant is banking heavily on a growing adoption of Audio over IP. As the Savant CEO said in one media report, if the endpoint is an audio speaker, Savant should have the ability to deliver that.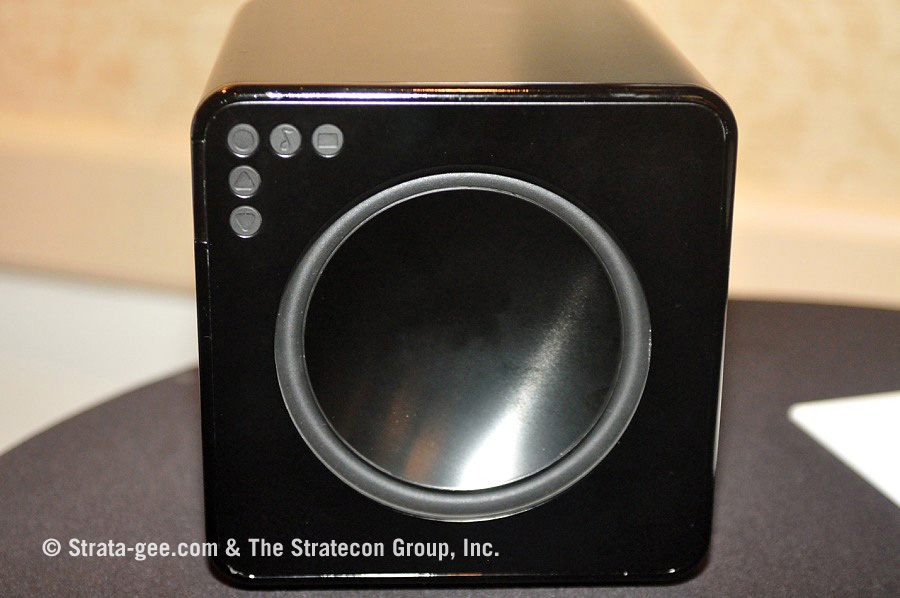 Hard-Pressed to See the Value
"With Savant and Artison working cohesively together, we will unveil exciting new products engineered specifically for the luxury home and commercial markets," stated Savant CEO Robert Madonna. "As the demand for premium home entertainment solutions continues to climb, we will now have the capacity to offer best-in-class audio solutions as part of the Savant connected home experience."
Many industry observers we spoke with were hard-pressed to see the value of this deal. Several suggested that Savant appeared to be seeking to respond-in-kind to the Control4 purchase of Triad. Others suggested it was a rather transparent effort to demonstrate financial strength, at a time when there were many rumors of financial difficulties.
Whatever the motivation for this acquisition, we are surprised by this recent outbreak of control companies buying speaker companies. While some could argue that vertical integration allows greater control of the profit chain – this is largely old school thinking. More common today is a strategy to drive profits via explosive growth through the exploitation of category disruption. Not many people would say buying an existing speaker company is disruptive.
Artison Team and Facility to Be Retained
"Myself and the Artison team are excited for the opportunity to join the Savant family," said Cary Christie. "We look forward to driving new product initiatives at Savant working toward the design, engineering and delivery of truly innovative, superior performance entertainment and control products."
According to published interviews with Madonna, the entire Artison team will be retained, as will the Artison facility in Minden, NV. Cary Christie is said to become CTO of audio for Savant.
Still Working Out Branding
In an interview with CEPro, Madonna admitted the brand strategy is not entirely figured out yet – for the time being, both brand names will be used. Much like Control4/Triad, Savant dealers will get access to the Artison line…and vice versa. Madonna says the two company's rep/dealer bases are complementary – not conflicting.
Only time will tell where Savant goes with this Artison acquisition.
See the Artison line here: artisonusa.com.
Learn more about Savant at: www.savant.com.