*STORY UPDATED BELOW* – FOXCONN 'OFFENDED'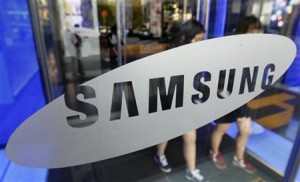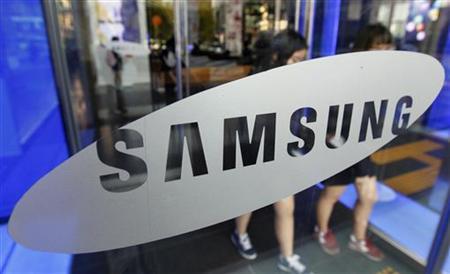 The Nikkei reported today that South Korea's Samsung Electronics Company has agreed to invest ¥10 billion ($107 million) into former high-flying, now troubled Sharp Corporation as it continues to struggle to raise much-needed cash. According to the report, Sharp will issue the shares to Samsung possibly as early as this month.
The surprise announcement signifies that Samsung will have own significant share of Sharp…
Based on a ¥10 billion investment, Samsung will own no less than 3 percent of Sharp which instantly makes it the fifth largest investor in the Japanese electronics manufacturer. However, the investment means that Samsung will be the largest investor that is not a bank or other financial institution.
The deal will be formally announced tomorrow in Japan. According to the Nikkei, this is the first such capital investment from a South Korean company into a major Japanese company.
Foxconn falter…
Last year, Sharp had put together a deal with Taiwanese powerhouse Hon Hai Precision Industry Company (also known as Foxconn). But before that deal could close, Sharp's stock price crashed and the two companies went into a protracted renegotiation of the deal.
It is possible that this investment by Samsung replaces the lost Hon Hai deal. However, Hon Hai has until March 26th to agree to a newly restructured deal…if they want to. Many analysts suggest the Hon Hai deal – which was a larger investment taking 9.9 percent of Sharp – is most likely dead.
Reduced reliance on Apple…

Aside from the capital investment, Sharp is expected to benefit from increased sales of LCD panels for televisions and smartphones to Samsung. Sharp already supplies Samsung with LCD panels for 32-inch televisions from its Kameyama factory in Mie Prefecture. This is the same plant that had to cut back production capacity by 50 percent in the wake of Apple reducing orders for parts for their iPhone 5 which is selling below expectations.
Sharp hopes to see a boost in its supply of panels to Samsung to help it move closer to profitability and offset the unexpected order cutbacks from Apple. Still, as of right now, the Nikkei suggests that Sharp is facing the prospect of booking an impairment charge as it struggles with the global business slowdown.
Samsung gains flexibility in LCD panel production and limits its need to invest in its own panel production facilities.
*NEW UPDATE*

– March 6, 2013
Chance CES Meeting Leads to Deal, Foxconn 'Offended'
New reports on the huge new deal between former rivals Samsung Electronics Co. and Sharp Corp. add significant details to the tone of the discussions between the two industry giants. According to a new report by the Nikkei, the two companies began talking after a chance meeting between top executives of the two companies at this past January's Consumer Electronics Show in Las Vegas.
These initial discussions at the show apparently became very serious very quickly and ultimately led to full-scale negotiations for a capital tie-up back in their respective home countries. Samsung is said to have immediately recognized the strategic benefit of locking up large-scale, large panel LCD production at a time when larger-sized televisions are getting more popular around the world.
Top executives from both companies led negotiations…
From the beginning, Samsung, whose negotiating team was led by none other than Samsung Vice Chairman Lee Jae-yong – eldest son of Chairman Lee Kun-hee – offered terms favorable to Sharp. Samsung seriously wanted to grease the skids to get a deal done.
From Sharp's side, the negotiations were handled directly by Chairman Mikio Katayama. Samsung's Lee was said to go out of his way to be respectful to the troubled Japanese giant. In fact, Samsung went to far as to leave the decision on how big Samsung's investment should be…to the Sharp Chairman.
Willing to withdraw if there's a problem…
Samsung reassured the Sharp team that they would willingly withdraw their offer should word of the deal draw any objections from Japan's Ministry of Economy, Trade and Industry. Also, should dissenting voices from within Sharp arise in objection to the deal – Samsung would quietly withdraw.
As if that flexibility weren't enough – Samsung agreed to not ask Sharp for its proprietary IGZO (indium-gallium-zinc-oxide) technology. At the end of the day, Samsung simply wanted to lock up a reliable source capable of producing large volumes of 60-inch and larger LCD panels.
Foxconn cancels meeting and takes offense…
In the meantime, Sharp had an existing meeting set up with Hon Hai Precision Industry Co. on Tuesday earlier this week. At this meeting, Sharp was set to inform Hon Hai of their negotiations with Samsung.  Hai, better known as Foxconn, had been Sharp's original choice for a business partner with discussions that had begun more than one year ago.
But when Sharp's stock price crashed last year as a result of all of their business difficulties, Hon Hai pulled back and attempted to renegotiate. Those negotiations have stalled, leading Sharp on a quest for investment from other partners, culminating in the deal with Samsung.
According to the Nikkei, Foxconn's Chairman Terry Gou apparently caught wind of a deal between Sharp and Samsung. Gou cancelled the Tuesday meeting and sources tell the Nikkei that Gou was offended.