Company Makes Painful But Pragmatic Decision

Samsung Electronics is in the process of recalling their recently launched Galaxy Note 7 smartphone that came with the unusual feature of self-immolation included at no additional charge. The company's initial production run was 2.5 million units. Then, trouble ensued and the company ceased production of that version. This was followed by the production of another 1.8 million "fixed" versions. Now…they are all recalled and the model has been cancelled.
What is Samsung going to do with 4.3 million defective smartphones? Destroy them…
Like many of their customers, Samsung was stunned as more and more customer reports of units bursting into flames emerged, according to a report by Korea's etnews. The first reports came within a matter of weeks from when the first units were shipped.
A quick look at the matter seemed to suggest the batteries were the problem. Samsung's assumption was they had simply gotten a bad shipment of batteries. Although this was certainly bad news, it was an easy fix: just simply get a good shipment of batteries and use them in a new production run.
Reality Hits
But then, reality hit – the new phones had the same problem. The company was facing a public relations and brand reputation crisis as more and more stories emerged of people being burned by their exploding Samsung phones.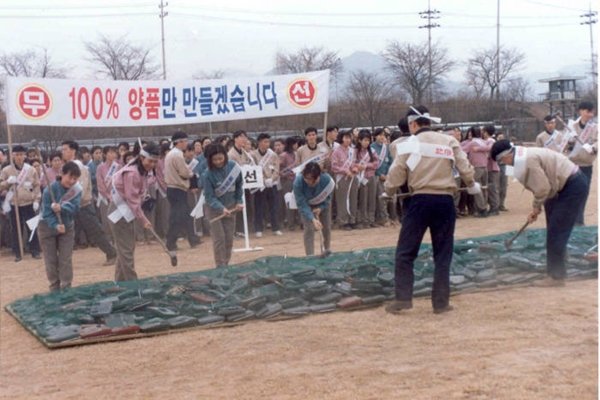 So the decision was made to halt sales, recall all phones that were shipped, and cancel the model altogether. But then a new problem presented itself…what to do with 4.3 million returned, defective Galaxy Note 7s? It quickly became apparent that they could not reuse the phones…or for that matter, most of the parts.
Zero Chance
"Because Galaxy Note 7 is a Smartphone that is discontinued already, it will be hard for us to recycle it as a finished product," a high-ranking Samsung official for told etnews. "Considering design of our next product, there is almost zero chance that we will recycle components such as display and others of Galaxy Note 7."
The company had originally planned on repairing them all, and then reselling them at heavily discounted prices as refurbished phones in certain developing countries like Africa. At least, this was the plan when the initial problem appeared to be a bad batch of batteries.
"We are going to examine ways of utilizing Galaxy Note 7s as refurbished phones," said Ko Dong-jin, president of Samsung Electronics Wireless Business Department during the recall of the first batch of phones.
Can't Fix 'Em
But here's why that plan got scrubbed – Samsung doesn't exactly understand what's causing Galaxy Note 7s to explode. And so, there is no repairing them and reselling them in Africa…or anywhere.
And with that final indignity – the company is now looking at ways to destroy 4.3 million smartphones with minimal impact on the environment. Back to the drawing board…