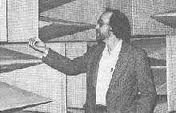 We learned today that the former Technical Director of Stereo Review Magazine (now Sound & Vision), Lawrence (Larry) Klein passed away on January 9th. Klein was 84 years old and lived in Dobbs Ferry, NY.
See more on Klein's remarkable story…
Klein was one of the more prominent technology personalities during the formative years of our industry. Writing on a variety of technical topics, Klein helped unveil and explain the then-new technologies for an interested audience of consumers voraciously seeking the latest information on the hottest new products. His approach, detailed but readable, was appreciated by readers and respected by manufacturers.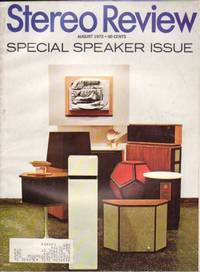 Working for one of the industry's major consumer electronics magazines, Klein was always based in New York. And as this was also the major hub for the nascent and rapidly growing CE industry, Klein often visited the many emerging manufacturers to see first hand how their technology and products were created and manufactured.
Born July 9, 1928 to Nat and Ruth Goldstein Klein, Larry's formative years were spent in the Bronx. In 1978, Klein married Ellen Mihan and the couple moved to Dobbs Ferry four years later.
Klein leaves behind his wife Ellen; a daughter Susan Shilling and her husband David of Manhattan; a son Nathianel of Dobbs Ferry; two granddaughters; and his former wife Joan Sheckley.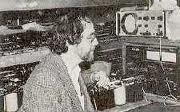 A memorial service for Klein is scheduled for this Sunday, January 20th, from 2:00PM-to-4:00PM at the Dobbs Ferry Historical Society at 12 Elm Street, Dobbs Ferry, New York.
In lieu of flowers, the family is requesting that donations be made to American Friends Service Committee [www.afsc.org], Concerned Families of Westchester [PO Box 265, Hastings-on-Hudson, NY 10706] or to the social/progressive charity of your choice.
[PHOTOS: Black and white photos from Roger Russell at www.roger-russell.com]