Held Top Positions at Harman Kardon, Xantech, McIntosh and in the Hearts of His Many Friends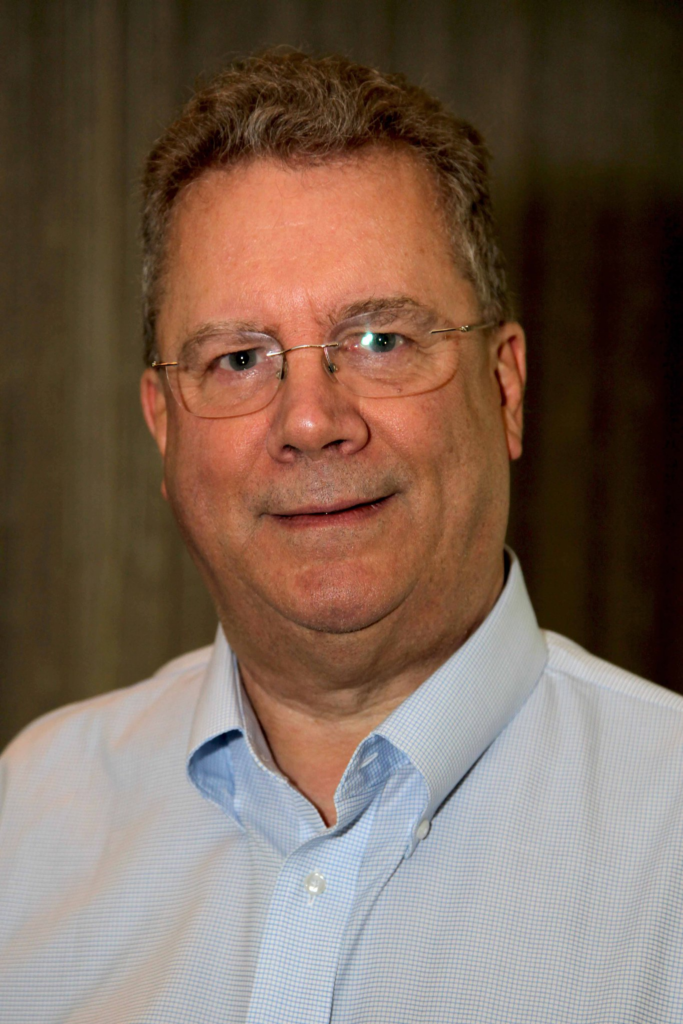 I have sad news to report today as respected audio industry veteran Graham Hallett died last Friday, March 8th, after a battle with cancer. Hallett was 73 years old and passed away peacefully, surrounded by his beloved family.
See more on the passing of Graham Hallett…
Although he started out life in England, Graham Hallett enjoyed a nearly 40-year career in the consumer electronics industry here in North America, with a path that took him far and wide around the industry, accumulating a huge network of colleagues and friends in the process. Thanks to his sharp intellect, quick wit, and his magnetic "people-person" personality – Graham held top spots as a President or a Board of Directors member with many of the industry's top company's, such as Harman Kardon, Xantech, McIntosh, Onkyo, and more.
With a gregarious, outgoing personality, Graham was almost always smiling and often laughing. He was quick with a joke, but watch out..it could often be a wickedly sarcastic one, as Brits are wont to do.
A Great Teller of Stories…Often with Emerging Lessons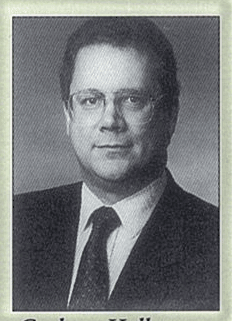 Graham was also a great storyteller, often regaling his colleagues with long, winding stories…but stories weaved in a strategist's way in which a deeper meaning is revealed in an often surprise ending. And that ending usually carried an important lesson.
Using the Socratic method, he also was expert at guiding by questions those who reported to him, leading them to reconsider what they were doing and to tap into a smarter strategy – rather than to simply repeat a process they were taught as "the way things are done around here." This could often lead to an epiphany for that employee, who realized that Graham saw something in them – a little something extra that they brought to the table – that they themselves often didn't realize existed.
To the employee, Graham was empowering them in new and exciting ways; to Graham, he was simply revealing the unique characteristic they had all along. Many of these employees considered him a mentor for the remainder of their careers.
Brief Meeting…Lasting Friendship
I personally had the opportunity to work with Graham for what would end up being – through no fault of his own – a short stint at Onkyo. From him I learned some of what would become my favorite expressions…"This is not a hill to die on," or "He's a 'Hail fellow well met.'" Somehow, they always sounded more thoughtful coming from him than from me. "Of course," Graham once told me. "Because Americans think every time us Brits talk, we're speaking Shakespeare," he said with a wink and a laugh.
Graham first came to the U.S. in the 1990's after an 11-year stint as President of Gould Marketing, a Canadian distributor of consumer electronics products. His first role here in the U.S. was as the President of Harman International Industries' Harman Kardon brand. After HK (and his short Onkyo stint), Graham landed what I think must have been a really exciting role for him – as President of McIntosh Labs in Binghamton, NY. Although he wasn't an audiophile in the classical definition of one, he was a "brand-ophile" and McIntosh was a prestigious brand he had long respected.
The Logical Path from Pharmacy to Audio
From there, he launched Strategus, his consulting company whose name was designed to connote his expertise in business strategy. Ironically, in England, Graham was at the University of Manchester studying Pharmacy. But once he got hooked on the audio business here in the U.S., he earned a diploma in Business Management from McGill University and traded chemical formulations for electronic specifications.
Graham went on in 2005 to become a board member for Audio ReQuest, leaving there to become President of Xantech Corp. in 2007. Since then, he had a series of advisory roles with multiple other companies who became clients of Strategus.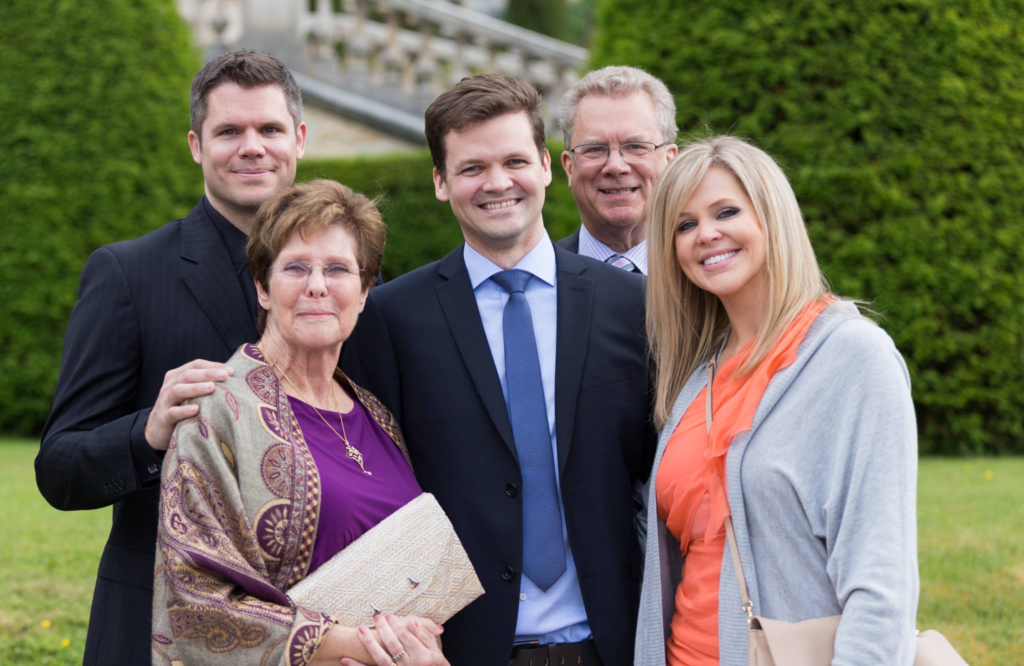 A Close and Loving Family
While Graham certainly has developed many friendships in his successful work life, he was even more blessed with a close and loving family. He spoke often of his family – of his wife Gillian, whom he called Jill and with whom he shared 43 years…and so intensely proud of all of his children – sons Christopher (Kit) and Andrew – and daughter Joanna. Although his job often took him on long road trips, he always looked forward to going home to reconnect with his family.
In reviewing the Facebook pages of the various Hallett family members, the concern, respect, and love they feel for each other is clearly evident. And the joy they took in each other's company was equally crystal clear.
Private Service is Today; Larger Memorial in Planning
I spoke briefly with Graham's younger son Andrew who told me the family is having a small, immediate family-only, private service today in California. He says they are in the very early stages of planning a memorial service for Graham, tentatively scheduled for April. I will update this post when their plans have been finalized.
For now, they are still dealing with the shock of their loss, so we will stand by for more information later.
From my perspective, and the perspective of the children he left behind, we didn't just lose a father…we also lost a best friend.

Andrew Hallett
Share Your Remembrances of Graham Hallett
Did you know Graham Hallett? Share your stories, memories, and thoughts about him in the Comments below. Whether funny or poignant, let us all hear about the Graham Hallett you knew.
Over the years, many families have shared with me how much they have been touched as they read the stories about their lost loved ones in the comments left on my stories of their passing. They are familiar with the home life, but don't always know just how important, appreciated, and respected their family member was in their work life.