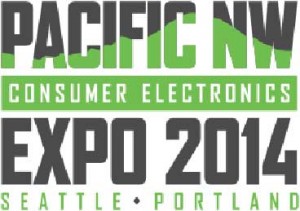 A group of fourteen consumer electronics sales representative companies have banded together to offer Pacific Northwest dealers a huge Consumer Electronics EXPO next month on two dates: April 8 in Seattle, WA; and April 10 in Portland, OR. The reps decided to reprise this Expo after staging an initial version last year in June…which they pointed to as being quite successful.
See more on these two big Expos in the Pacific Northwest…
According to materials circulated by the Expo's promoters, they are pleased with the level of support that they are receiving for these all-new events from their vendors who will exhibit there. Also, the Expo's promoters say that the reaction from dealers upon hearing of another Pacific NW CE Expo has been "Through the Roof."
Based on anticipated growth in both the number exhibitors and the number of attendees, the show promoters have switched venues to larger facilities. They are anticipating at least a 20% overall growth of the event in exhibitors and attendees.
Dates moved based on feedback…
The promoters say that they also chose to move up the dates for this 2014 version of the Expo – up to April based on feedback from attendees at the event last year. It is believed that the new dates will be more convenient for attendees.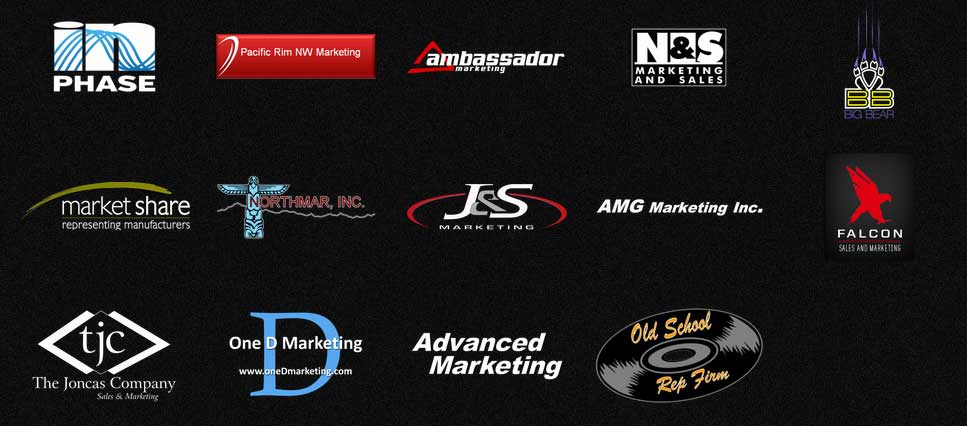 The rep firms that have come together to promote this event are:
Advanced Marketing
Ambassador Marketing
AMG Marketing, Inc.
Big Bear
Falcon Sales & Marketing
InPhase
J&S Marketing
Market Share
N&S Marketing and Sales
Northmar, Inc.
Old School Rep Firm
One D Marketing
Pacific Rim NW Marketing
The Joncas Company Sales & Marketing
All-star brand line-up…
As you might imagine, with this many rep firms involved, the list of participating vendors is long and sure to be meaningful for just about any Pacific Northwest home and/or automotive retailer and installer. We counted more than 130 participating brands including: AudioControl, JL Audio, Morel, Blaupunkt, TiO, Wyrestorm, Clarion, Wharfedale, Tannoy, Anthem, Paradigm, Martin Logan, Leon, Onkyo, Integra, Denon, Marantz, Draper, Tributaries, Sonance, Russound, Audiovox, Infinity, Kenwood, JBL, TDG Audio, Séura, Savant, Jensen, Sonos, Vutec, Cerwin Vega, Elan, Niles, SpeakerCraft, Furman, Panamax, Sanus Systems, Parasound, Thorens, Memphis Car Audio, Metra, Alpine, and many, many more.
Expo organizers are also offering a full complement of seminars, largely based on key topical subjects – as opposed to just centered around product trainings on certain brands. Seminars such as Understanding Next Generation Content, School of Sound, Making Money as the Acoustic Expert, OEM Integration, and others offer dealers the opportunity to upgrade their knowledge on key topics of the day. The promoters suggest those interested in attending any seminar should sign up as soon as possible – as seminar sessions have limited seating available.
Regional shows popular with dealers…
Regional shows such as this can be a great resource for dealers who can not afford the money or the time to send their whole team to a national show. In this case, the reps bring the show to them, making it far easier and more cost-effective for dealers and their entire team to attend. These events can also be a little more sedate than the big national shows, facilitating interaction with vendors with whom, they may not be able to see at a national show.
If you would like to learn more about this event, either ask your local participating rep, visit the website here, or send a message to the show's promoters here…
You can register for the event by following this link…
Details on these events are as follows:
| Seattle | Portland |
| --- | --- |
| Tuesday, April 8th | Thursday, April 10th |
| 10:00AM-7:00PM | 10:00AM-7:00PM |
| Hilton Seattle Airport | Embassy Suites Washington Square |
| 17620 International Blvd | 9000SW Washington Square Rd |
| Seattle, WA 98188 | Tigard, OR 97232 |