PS Audio, a specialty manufacturer of affordable audiophilia, announced today that it is suspending sales of its products through local specialty retail stores and online retailers to focus on direct sales only. While the company has always sold products directly to end-users, it had a complementary channel of approximately 65 local specialty dealers, and a few online retailers supporting the brand as well.
See more on this decision by PS Audio…
Boulder, CO-based-PS Audio co-founder and CEO Paul McGowan noted in a statement that this decision will likely result in "shaking things up in the audio industry," something he notes they have a "long history" of doing. And it seems likely he's correct given the fact that some of these now terminated local retailers will likely react to this news with a degree of consternation.
McGowan notes in his statement that the call volume to (800) PSAUDIO and their factory-direct sales have "increased tremendously" over the last few years. Although he doesn't explicitly say so, is appears that direct sales has been an increasing share of their business.
A Serious Commitment to Customers
Because the company takes their commitment to their customers seriously, they have embarked on a program to beef up their internal staff. This action includes not only adding to in-house sales, but also customer support, tech support and the such.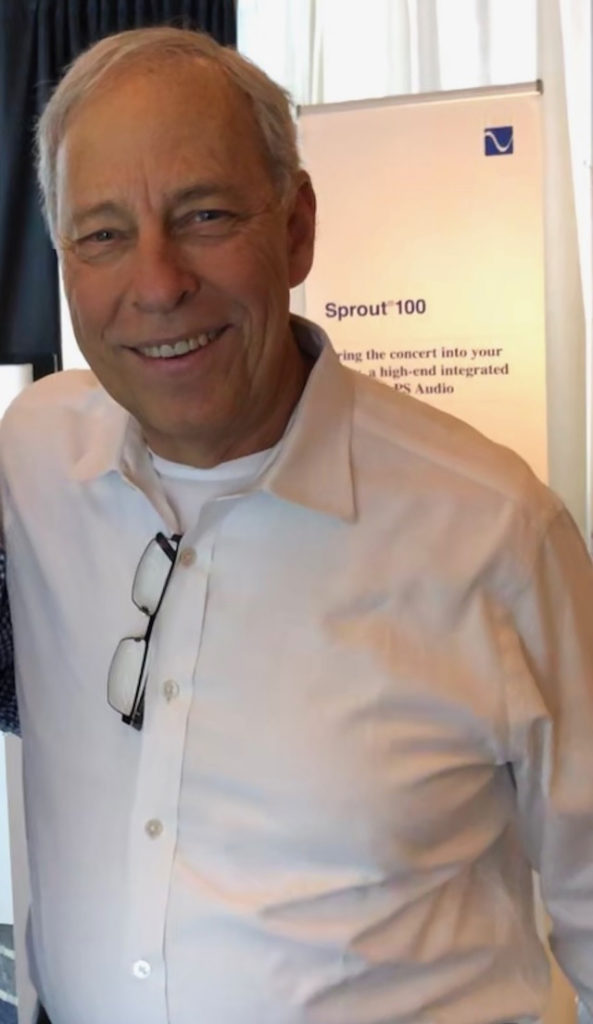 "We take commitments to our customers very seriously, and we've taken many steps to ensure that our customers are happy: that they get the right products, that those products are performing perfectly, and that the experience of working with us is pleasant, and satisfying. Customer satisfaction is our highest priority. As we continue our efforts to enhance the customer experience, we are moving towards all US sales being direct from the factory in Boulder."

Paul McGowan, CEO of PS Audio
Support Services Ramped Up With Increasing Awareness
Director of Communications Bill Leebens told me that there has been a trend of PS Audio customer service being tasked with providing follow-up support on units purchased from dealers – as well as for the growing number of those who purchased their items factory-direct.
"[Direct sales have] become the majority of our business here in the U.S. and it just seemed the logical thing to do. We've also found over the last several years that if customers have issues with a new product they've received from a dealer, most of the time they come to us for help anyway. That's not meant as a slam of our dealers, I think it had more to do with the awareness that people have of the company, that we've really built up over the last few years with Paul's videos, as well as everything else.

Bill Leebens, PS Audio Director of Communications
Dealers Supported Until September 15
Dealers were notified of this move some time ago, Leebens tells me. They will be able to continue to order from the company for drop shipment until September 15th. Dealers will also be able to continue to represent themselves as PS Audio dealers for the time being. However, within "the next 90 days or so" they will be required to stop.
McGowan's statement gave a long list of benefits for consumers buying their products factory-direct, including:
30-day money back guarantee with no restocking or other fees
Same-day shipping (in U.S.)
Buy-back program for any brand of gear
2-way free shipping on returns
Available "expert advice" from their "Hi-Fi Specialists," engineers, and product designers
For more information on PS Audio, visit: www.psaudio.com.