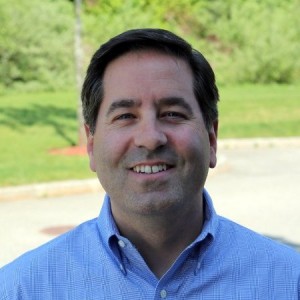 We learned today that Peachtree Audio will name Andrew Clark as its new President, effective October 1st. Clark, a long time industry executive with experience at company's large and small, is currently employed at D&M Group as its Global Business Team Leader, Soundbars & Speakers. He will leave his position in one week to take over at Peachtree Audio.
See more on Clark's transition to Peachtree…
We spoke briefly with Clark to confirm the news and to learn a little more about this move for him. Clark told us that he has known the folks at or associated with Peachtree Audio for many years and they have had conversations off-and-on about him joining the company. He finally decided that the timing was right and believes he can make a significant contribution to the organization.
"Peachtree Audio is a neat little company," Clark told us. "It's really in my wheelhouse in terms of product and things I've done in my past, so it feels like a great fit."
Free to focus…
Current President and part owner Jim Spainhour will remain with the company. Thanks to Clark's appointment, Spainhour be able to free himself to focus his time, effort, and energies on product development.
While the position is still being defined, Clark made it clear that his role will be to run the day-to-day operations. The company is pushing into an even greater growth mode, Clark said.
Peachtree Audio's website…

"They definitely want to grow the company, that goes without saying," Clark explained. "They realize that with the current structure they're going to be limited in their growth potential so they're bringing me in to bring more firepower to that. So I'll be able to manage the company and Jim will be able to focus his efforts on making us great new products. And those two things can happen at the same time and not necessarily be at conflict with each other because it's the same person doing both jobs."
Tight focus on computer audio…
Peachtree Audio is a small, privately held company with less than 10 employees in total. The company has chosen to tightly focus their business on the computer audio business.
"Kind of a marriage of audiophile audio products and iPod/computer products," Clark told us in describing the company's niche market. "Basically how do you take your digital content whether it is on your computer or your iPad or your iPhone or whatever your device is and get really good sound from it – and so those are the products we make."
Clark's career in our industry began back in 1993 as a sales associate for New England's Tweeter. From Tweeter he moved to Lexicon – first in sales, then in marketing. In 2002, Clark became Vice President, Product Management/Marketing/Sales of Harman Specialty Group. After Harman, Clark worked stints at Aerial Acoustics, ATI Systems, Plus 1 Marketing and then D&M Group.
For more information on Peachtree Audio, see: www.peachtreeaudio.com.