There's been a lot of action this week on the OLED beat – in this case, news that holds promise for a new robust competitor in the OLED market. The company, known as JOLED (for Japan OLED), is a joint venture between two TV powerhouse brands and a major display manufacturer that has successfully raised money to complete a new OLED factory.
See more on just what Panasonic and Sony are up to…
The Nikkei is reporting that JOLED, a joint venture between Japanese powerhouses Panasonic, Sony and panel maker Japan Display, has raised 25.5 billion yen ($229 million) in funding that it plans to use to finish building out its new factory in Mobara, Chiba Prefecture, which is Southeast of Tokyo. The money was raised from two key partners: Innovation Network Corporation of Japan (INC-J) and Nissha, a printing company.
INC-J is a joint private/public enterprise that seeks to facilitate new ventures, especially ones that involve new technology. In the case of JOLED, the company is working on a new production method for OLED that uses what best can be described as a "printing method" of manufacturing panels.
A Panasonic Manufacturing Technology
This printing method is a special manufacturing technology that Panasonic has been working on for years, and it would appear that they have perfected it. Through this new method of printing OLED panels, the manufacturing process yields a screen that can display images "on a thin, bendable layer of organic light-emitting diodes," the Nikkei report says.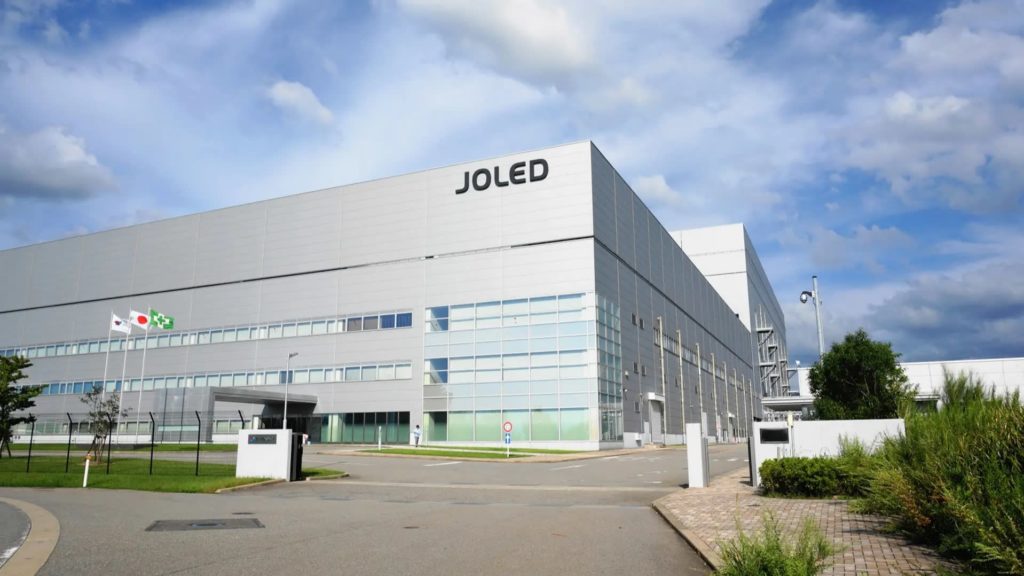 The facility in Mobara will provide a finishing process to panels that will be partially constructed at another factory the partnership is building in Nomi, Ishikawa Prefecture. The Nomi factory has already completed the building's exterior and manufacturing equipment is now being installed.
Nomi is This Year, Mobara is Next Year
While the plant in Nomi is nearly complete, the report says that the Mobara finishing plant is expected to be completed and online sometime in 2020.
INC-J is said to have contributed 20 billion yen to the venture, which will give it 36.1% of the JOLED voting shares. Japan Display, another Japan-based panel manufacturer, holds 27.2% of JOLED, and Denso holds 18.3%. Denso is a large, diversified manufacturing concern best know for automotive parts.