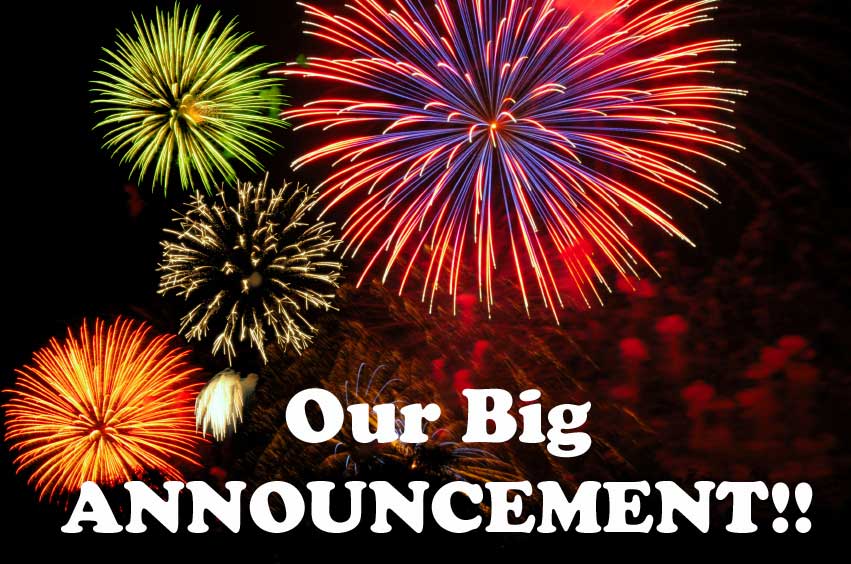 <May 17, 2012> OK…the day has finally come. It is time to make our big announcement. For those of you who don't know, Stratecon is a strategic marketing company. In addition to writing newsletters about trends and issues, we work with companies of all types to develop strategically sound marketing plans and to drive new business development.
WE HAVE A NEW WEBSITE!! (And you're on it now!)
Since we are in the strategy business, we have acquired the web domain strata-GEE.com. You will note that this is phonetically identical to the word STRATEGY…and that's our first name! (Well, our first syllable anyway!)
Now before you roll your eyes and groan "That's ALL! A new website!! That's what this was all about!!" Do me a favor – read the rest of this story and you'll see why we're so excited about it…
Several years ago, we were working with a client who did website design work. This is very a competitive business, causing my client to struggle. Many companies were gravitating to companies like GoDaddy.com or 1and1.com for cheap or free websites. We decided to build a website with Microsoft who – at the time – was offering free websites, to see what that experience was like. That website was www.stratecongroup.com.
Several weeks ago, Microsoft announced that they had decided to get out of the web hosting business…and we had a problem. So for the last six weeks or so, we've been building this new web home and we like it…a lot!
Here's why we're so excited about strata-GEE.com:
Readers Requests…
Over the year's we've continually received two requests from our loyal subscribers: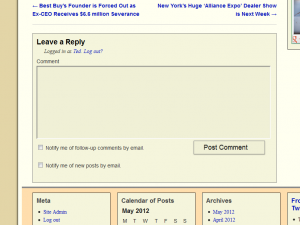 1. The number one request, hands down, is for us to provide a way for reader's to comment on our stories/posts. With our old website system this just was simply not possible… But with this new website – it is VERY possible. Simply look to the bottom of every article/post and you will see a comment box titled "Leave a Reply." We encourage you to become very interactive and let us know your thoughts on all of our stories.
2. The other request is for us to provide more opinionated commentary. Our plan is to mix up our posts and include more opinions in many of our reports. We will still do our balanced news reports, but now opinionated posts will be added into the mix.
Improved Navigation…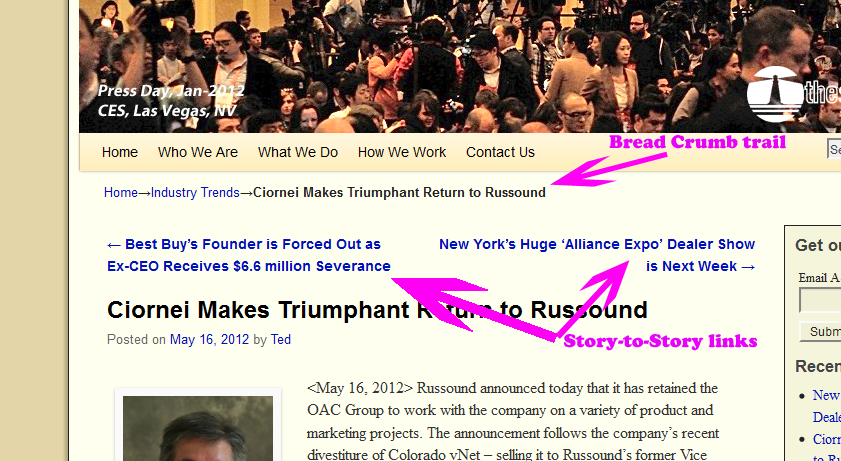 This new website design has a cool feature you may be familiar with called "breadcrumbs." This provides you a way to track your movement as you get deeper into pages, categories and stories. At the top of each page you see a line that indicates your place on the website. For example, in the image above, you see: Home→Industry Trends→Ciornei Makes Triumphant Return to Russound. This means the story you are reading is "Ciornei Makes Triumphant Return to Russound" which is in the article Category of "Industry Trends" which you may have clicked on from our Home Page.
You can "find your way back home" by simply clicking the phrase to the left of where you are. In this case, that will take you back to the Industry Trends category. Click again to the left and you will be back on the home page. See! You'll never get lost navigating the strata-GEE.com website content.
ALSO, at the top of every story page is the title of the next newest and next oldest story – one with an arrow pointing to the left and the other with an arrow pointing right. You can click on these to jump from story to story…SIMPLE!
SEARCH – This new website has a search box in the main menu bar (towards the top of the page on the right-hand side. Now you can search by brand name, person's name, keyword, or any other criteria you choose – making it fast and easy to find what you're looking for.
KEEP CONNECTED – This new design offers you the ability to subscribe to an RSS (Really Simple Syndication) feed of our posts. That way, you can see our stories as they are posted, rather than just when our newsletter goes out once per week.
MULTI-FORMAT – About six months ago, when we reviewed our stats on the old site, we discovered that mobile platforms were now the second most popular way to read www.stratecongroup.com! Unfortunately, our old website did not accommodate this different format and readers had to zoom in manually to read our articles on the previous site.
NOW however, this new platform AUTOMATICALLY adjusts to WHATEVER platform you are using to read it. Whether your reading this on a desktop monitor, laptop,  large tablet (such as an iPad), small tablet, or smartphone – this new platform adjusts re-formats the design to offer you  a DEVICE-OPTIMIZED  READING experience. We have tested this capability on Apple iOS, Android, and  Blackberry and it works perfectly (go ahead…try it for yourself).
MORE SOCIAL – At the end of every story, you now have the ability to share that story on your favorite social network. PLEASE SHARE this content with your friends and followers on your social networks!
And of course, as we mentioned before, at the end of every story you have the opportunity to leave a comment. PLEASE do so. We can all learn from each other.
NOTE: We Are Still in BETA…This is a Soft Launch Only
Setting up this new website, modifying the design, and beginning the process of loading in all of our historical content has been a huge undertaking. I'm pleased to announce that we have all of 2012's articles already loaded in and are working on additional history. Our team is working daily to continue the process of loading in our historical articles – please be patient if your favorite story hasn't been ported over yet. Because Microsoft's system was a proprietary one – this has to be done manually – a slow and laborious process – we literally have thousands of articles.
A very special THANKS to my team bearing the brunt of this tedious content project – Tim and Ben…GREAT JOB GUYS!!
WE NEED YOUR HELP – We have decided to do a "soft launch" of this website and need you to help us test its usability. Please avail yourself of all that this site has to offer. Register to leave comments. Subscribe to our RSS feeds. Try out the search function. Try out the various ways to find articles.
>>Let us know your thoughts – especially if something is not working properly. You can click on the "Contact Us" page and send us a note of any problem.
We also would like to hear your thoughts on our new online home
More announcements coming…
Finally, we are far from finished with this long overdue overhaul! We are planning several exciting new initiatives over the next few weeks, associated with this move. So watch your email! It's going to be fun!!
THANK YOU so much for your patience during this conversion period! IT'S GOOD TO BE BACK!!
Ted
Ted Green, President
The Stratecon Group, Inc. Strategic Concepts in Marketing
www.strata-GEE.com