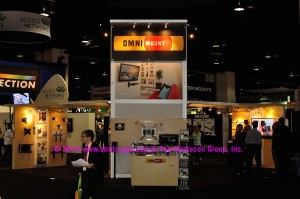 In the days leading up to last month's CEDIA Expo, we were persistently cajoled by certain OmniMount folks to visit the display mount manufacturer's booth…and we're glad we did. While integrators have an almost dizzying array of mount brands to choose from – only a handful are truly prime designers and manufacturers of high quality mounting solutions.
And one new OmniMount model at Expo, clearly positions them as the strong, silent type…
In our industry, there are many companies posing as manufacturers of certain products – but really they are not being completely honest with their dealers. Because the truth is, they really only buy products off-the-shelf in China and have their brand names and/or logos silk-screened on the side of the product. They don't actually "manufacture" them.
Take the cable business, for example. While there are  hundreds of companies that represent themselves as manufacturers – in reality, there are only a handful of companies that actually turn – for example – copper into cable.
An in-wall mounting solution…

To a somewhat lesser degree, the same concept holds true in the display mount business as well. There are really only a handful of companies that actually conceive, research, design, and manufacture the physical mounts themselves. OmniMount is one of those companies.
The company launched its latest innovation – the OE120IW at Expo and it is an impressive product with a unique design. First of all, the OE120IW is in the OmniElite line which is a premium line of products positioned at the higher end of the market in terms of performance. This mount, for example, is a double wishbone brute that can hold up to an 80″ flat-panel television weighing up to 120 pounds.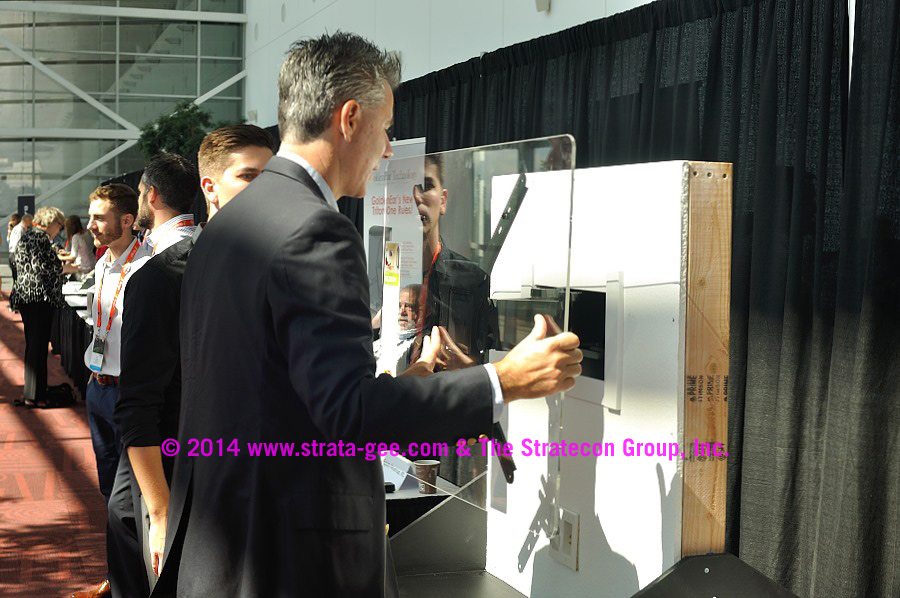 The works disappear into the wall…
But what's really impressive is that the OE120IW utilizes an in-wall box that allows for a flush-to-the-wall mounting of the TV. The "arms" of the double wishbone design fold right into the wall box leaving barely a 0.5″ profile. But those arms also offer a full 11″ of extension and 10° of tilt.
We got to play with an OE120IW at Expo and its operation is surprisingly smooth and silent…moving and positioning your set is a snap. OmniMount has thought of everything – including hidden wire management…and even offers an accessory power kit so that integrators can complete the in-wall wiring of the set without needing to be a certified electrician.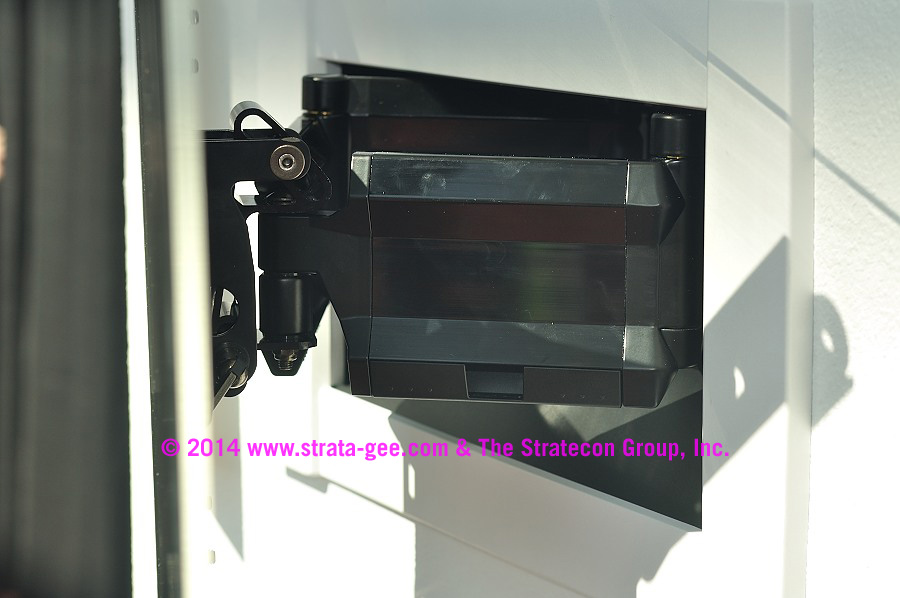 The OE120IW will be available sometime in Q4 – which starts today – and sells for $299.95 MSRP. The accessory power kit sells for $89.95 MSRP and will also be available in the fourth quarter.
The breadth and logic of many solutions…
Beyond the OE120IW, we were quite impressed with the breadth and the logic of OmniMount's many product lines. The company offers multiple series of mounting products…including an OmniPro line of super simple, bullet-proof products engineered specifically for the needs of the custom installer.
OmniMount also offers a line of wall furniture which adds an on-wall shelf for components (such as Blu-ray players, AV receivers, etc.) to go along with your wall-mounted flat-panel TV. They also offer iPad mounting solutions, projector mounts (including the PJT40 which won a Manufacturers Excellence award at Expo), speaker mounts (and stands), action mounts (with Constant Force technology), Pro AV racks, carts, and more. Whew!
This slideshow requires JavaScript.
Now part of Ergotron…
We were shown the line by OmniMount Director of Sales Bill Ennis. OmniMount is part of the Ergotron family of products…and both entities are part of Nortek, Inc.
Ergotron, a more recent acquisition by Nortek, is largely involved in the commercial and industrial markets with a full industrial-quality line of display mounting solutions, furniture, and mobility products. OmniMount – now operating as part of Ergotron – is targeted more at the residential market.
Cross-pollination…
Ennis tells us that both companies brought substantial research and development strength to the relationship – and there is a strong effort to "cross-pollinate" technologies, designs, and capabilities. Each side of the relationship benefits from the increased shared engineering and product development strength.
As well, Ergotron has strong back-end support services that are also helping to increase the level of support OmniMount dealers are experiencing.
To learn more about OmniMount, see: www.omnimount.com.