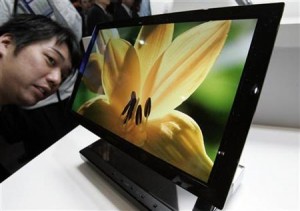 A Who's Who collection of significant panel and display manufacturers in Japan says they will collectively invest ¥20 billion ($193 million) into a test production line for OLED panels using a new manufacturing process that promises to move the industry closer to mass production of what many feel is the next-generation video technology. If all goes well, the consortium will be mass-producing large quantities of relatively inexpensive OLED panels by 2018.
Learn more about this significant effort to push OLED technology forward…
As we have previously reported, Japan had basically given up on OLED, as the technology turned out to be too difficult to manufacture efficiently – with distressingly low panel yields driving up production costs. Although many deemed the visual experience of OLED a major step forward over the more prevalent LCD and LED-illuminated LCD panels, try as they might manufacturers just couldn't bring down the exorbitant manufacturing costs. Then we learned that South Korean manufacturer LG had managed to crack the code by using a different type of OLED panel. This gave the Korean company a significant advantage over its competitors, most of whom had basically given up on OLED – turning their attention back to promoting 4K Ultra HD televisions.
Production process breakthrough?…
Now word comes out of Japan that several significant Japanese manufacturers representing some of the biggest brands in the business – including Japan Display, Sony, Panasonic, and the Innovation Network Corp. of Japan – are cooperating on building a special trial or test production line for OLED panels. And while the announcement makes no reference to LG's OLED success – it certainly seems as though meeting this Korean challenge may have been at least one factor in this new strategy.
What makes this effort significant is that the consortium – which plans to operate under the name Joled – will test a new production method that looks promising in dropping production costs lower than any previous scheme…and lower than that currently utilized by both LG and Samsung. The test line will be constructed sometime in 2015. Initial test production runs will start rolling off the line sometime in late-2015 or 2016.
Huge opportunity in a huge market…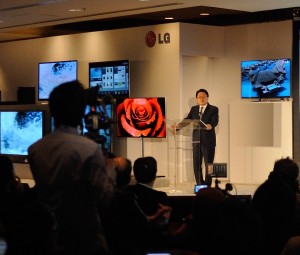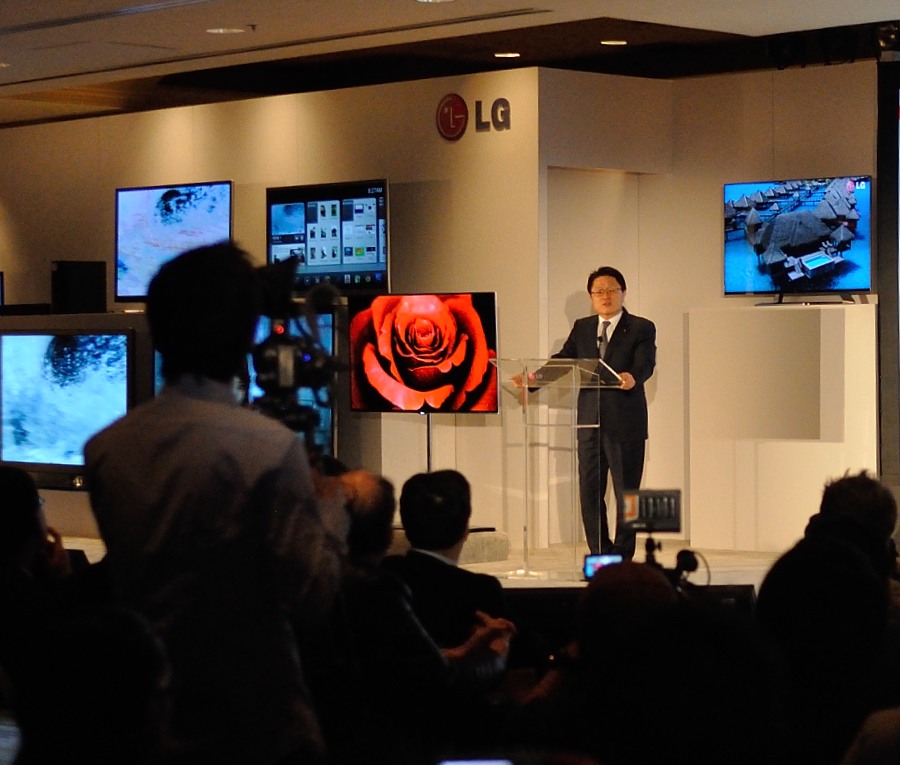 The Joled consortium, says this new production method utilizes new special printing technologies for efficient application of light-emitting material to the panels. Joled hopes to successfully refine the method to lower costs in the planned production of midsize panels for use in mobile devices. The consortium sees a huge opportunity to potentially grab dominant market share in the tablet and laptop markets. There was no indication as to whether the consortium plans to upscale their production method for manufacturing, say, large panels for use in televisions. However, it certainly seems likely that – if this new production method pans out – panels for television can't be too far behind…especially in view of the brands involved in this consortium According to market research firm DisplaySearch, global shipments of OLED panels this year will reach about $12.67 billion. This figure is expected to double by 2020 largely as a result of a projected increase in demand for tablets and laptop production.