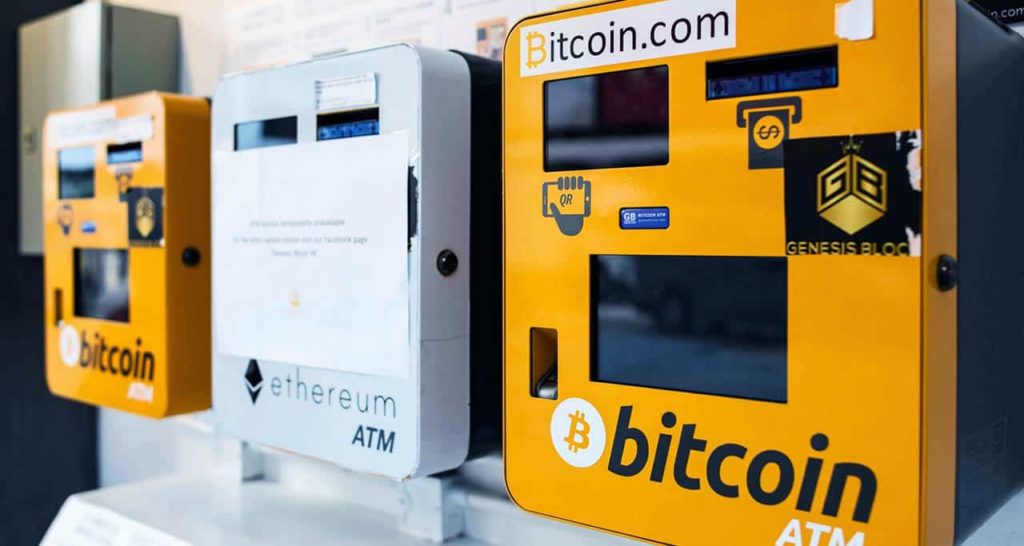 Just days after Strata-gee published its skeptical assessment of the new ICO (Initial Coin Offering) of Monster Money cryptocurrency contemplated in a recent S-1 filing by Monster Products, Inc. – a new article appears in today's New York Times (originally posted online last Friday) by tech columnist Farhad Manjoo proclaiming this about cryptocurrency, "Scams are everywhere online. Never let your guard down."
We did NOT say that Monster Money was a scam in our article. We DID say that cryptocurrencies are risky, risky investments to be approached with caution. The prevalence of several large scams in the supposedly safe world of blockchain and cryptocurrencies serve as a stark reminder of this need for extreme caution when investing in something new.
See more on this cryptocurrency cautionary tale in today's Times…
In our story published last Thursday titled "Is Monster Money a Massive Mistake?", we reviewed some of the basics about blockchain, the new technology behind cryptocurrency. We noted, for example:
The idea is to create a decentralized electronic monetary system that is protected from manipulation by storing, in essence, ledgers on multiple systems that must all agree on all transactions. Cryptocurrencies are built on a technology called blockchain – where blocks (of data) are chained together.

From Wikipedia on blockchain: "It is 'an open, distributed ledger that can record transactions between two parties efficiently and in a verifiable and permanent way.'"
Proponents Say Fort Knox-Level Security is Built Into the System


Blockchain proponents will tell you that Fort Knox-level security is built into the system, as all of the connected (but separately controlled) ledgers must independently agree on every transaction. We also talked about how cryptocurrencies are essentially flying under the regulatory radar, as the technology has advanced faster than government regulators can keep up with it. Finally, we mentioned that blockchain transactions are anonymous – something that is seen as incredibly valuable to certain bad segments of our society.
We pointed out a couple of examples of bad actors being drawn to cryptocurrency for these nefarious reasons. In fact, beyond our examples there have been several cryptocurrency-related scams involving the loss of, in some cases, millions of dollars. Still, certain legimitate…but highly speculative…investors have been drawn to cryptocurrencies, due to the fact that they see them as offering an opporunity for breathtaking gains in value (as well as drops in value).
Normally Skeptical Folks 'Can Be Deluded'
The Times' Manjoo was apparently thinking along the same lines as us, as he tells the story about how normally skeptical folks "can be deluded into letting our guard down, thinking that what we see online really is on the up and up." He then relays a particular tale about Bitcoin, one of the earliest and most established crytocurrencies available today.
Manjoo tells the story of noted financial fraud investigator John Griffin, who reported his discovery that one of the more dramatic upswings in the value of Bitcoin last year, was actually largely due to "a price-manipulation scheme organized by people associated with" one of the larger Bitcoin trading services known as Bitfinex. [Note: Bitfinex has denied any wrongdoing, but clearly Manjoo accepts Griffin's findings of culpability by the service.] Griffin published a lengthy paper describing the fraud, which alleges that Bitfinex used another cryptocurrency to prop up the value of Bitcoin.
Manjoo notes: "Bitcoin, you'll recall, is the decentralized cryptocurrency whose proponents argue that it represents the future of currency. Its key innovation, they say, is radical transparency that ensure trust among strangers. In other words, the point of Bitcoin and its underlying technology is to eliminate the kind of fraud alleged here."

Freestanding Bitcoin ATM [Photo: coinatmradar]
'People Should Have Known Better'
In fact, there had been rumors of fraud associated with this unusual value run-up in Bitcoin Manjoo pointed out. But it took an intense study of the properly recorded data in blockchain that led Griffin to uncover this apparent fraud. However, Manjoo says, "…it took months to put together detailed evidence that it [the fraud] had happened. And in that time, the whole world – the financial press, ordinary investors, anyone looking for the next windfall – put more money into Bitcoin. Even though lots of people should have known better…"
I don't want to sound like a Luddite, but as the old saying goes, if it sounds too good to be true…it most likely is…
See my story on Monster Money for more on this topic at this link…
Read NY Times' tech columnist Farhad Manjoo's complete article here…