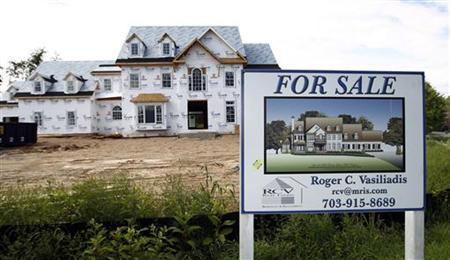 In a new report on residential housing construction by the U.S. Census Bureau and the U.S. Department of Housing and Urban Development, overall housing starts in the month of November snapped a three-month slide and took their biggest jump since March of this year. Both the overall construction starts and those for single-family dwellings had their best month in the last eight months. This was a surprise…
See more on the surprising housing starts numbers
Wall Street is digesting the new, surprising housing numbers – a major indicator of a still strong and growing economy, as housing starts came in much higher than expected. Overall starts in November jumped to a seasonally adjusted annual rate of 1,679,000 units, or 11.8% over the revised rate of 1,502,000 units in October, and 8.3% over the rate of 1,551,000 in November 2020.
Similarly, single-family housing starts in November came in at a seasonally adjusted annual rate of 1,173,000 units, or 11.3% over the revised October rate of 1,054,000 but down 1% from the rate of 1,182,000 in November 2020. I have often said that this single-family statistic is the most meaningful leading indicator for the custom integration industry, as newly built houses need lots of gear to turn them into homes – especially the kind of gear that custom integrators sell and install.
According to a poll by the Reuters news agency, economists had been expecting housing starts to come in at around 1,568,000 units. So the actual result beat their expected number by over 7%.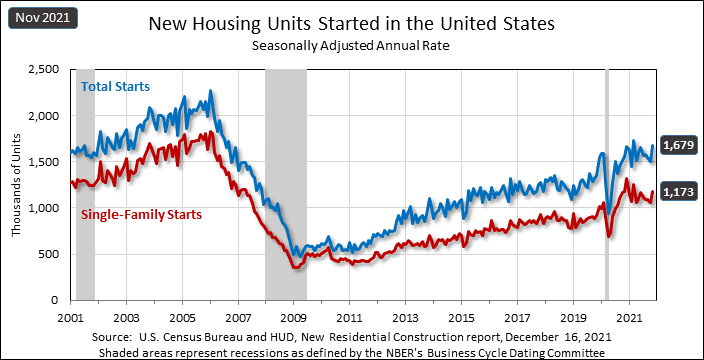 Why were economists expecting a smaller increase? The fact is that there are still many headwinds holding back the construction market. First of all, thanks to a shortage of work crews, production has been challenged in 2021. This means that there were fewer homes available for sale.
Also, building materials have seen their prices rise dramatically, causing home prices to rise and therefore depressing affordability. On top of this, supply chain issues have made shipments of materials less reliable – rendering scheduling difficult. Still, in the face of all of this, starts were able to jump dramatically.
The number of building permits issued in November also jumped to 1,712,000 units or 3.6% above the revised October rate of 1,653,000 and 0.9% over the rate of 1,696,00 in November last year. Building permits issued are a leading indicator of future housing construction – itself a leading indicator.
On a regional basis, the only region to show a decline was the Midwest (-7.3%). All of the other regions grew, including West (+5.1%), South (+18.4%), and the star of the show this month was the Northeast (+27.5%).
See more on housing starts at CNBC….