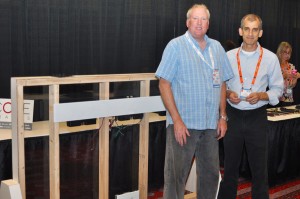 Niles Audio, a division of Core Brands, had an interesting display at CEDIA 2013's Press Day event. Although the Cynema Soundfield – an in-wall soundbar – had been previously announced, Niles executives Michael Strange and Bill Hensley, presented it in a whole new, and much more meaningful way, with a wall cutaway showing just how unique the product really is.
See our photos of a wall cut-away view of this cleverly designed product…
Launched earlier this year, Niles' Cynema Soundfield is a clever bit of engineering, allowing installers to mount the long and horizontal soundbar in a manner that does not require cutting through any studs – a real plus. Instead, installers cut through the wall board and mount what is essentially rails upon which the speakers are hung and snapped into between the studs.
Clever indeed – but even more so when you see it in action. At this years CEDIA Expo 2013, Niles showed a display with a wall cutaway with plexiglass panels so attendees could clearly see the clever system in action.
Pop off and snap in…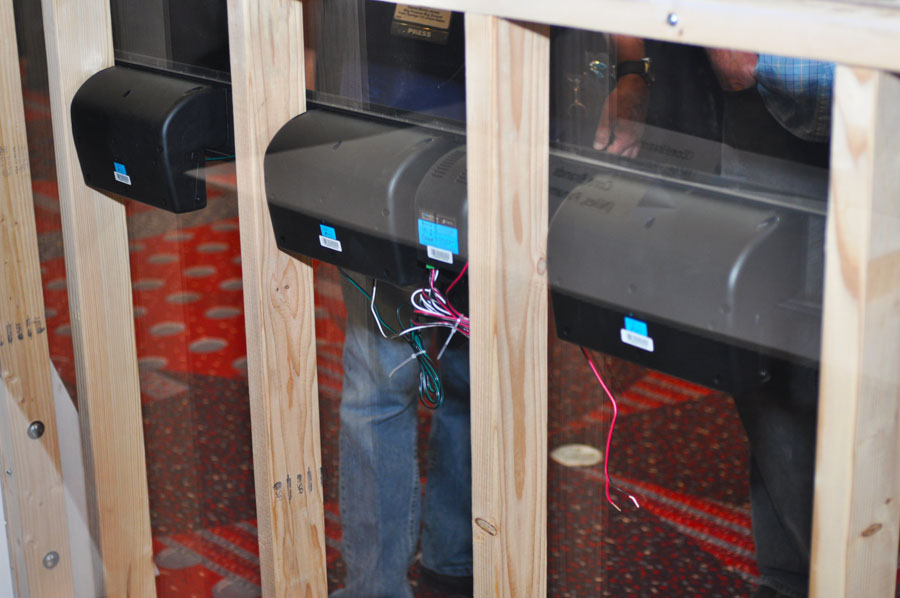 Mike Strange, Core Brands Senior Director of Acoustics, showed us how the speaker modules pull forward and pop off the rails. The drivers are in a sub-enclosure that is shaped almost teardrop style to neatly fold out of  the small opening. You can even "hang" them on the rail while you make the necessary connections.
The modules have room to move for more accurate aiming or to better match the TV mounted above it. The magnetic grill simply snaps on when installation is completed for a very nicely finished look.
Attendees could do it themselves…
Show attendees could snap the speakers out – see how they have room to move along the rails for better positioning – and snap them back into place. Neat! And by the way – those speakers were beefier than I expected.
If you are at CEDIA 2013, stop by booth #1120 to see it – and try it – for yourself!