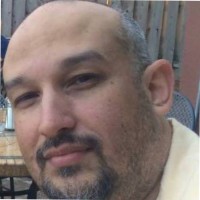 Hi-Fi Representation, a new manufacturer sales representative firm covering Texas, Oklahoma, Louisiana and Arkansas, has signed representation agreements with Atlantic Technology and Seymour Screen Excellence. The company was launched in January 2020 and says Seymour-Screen Excellence is actually one of their first lines represented.
See more on Hi-Fi Representation with Atlantic Technology and Seymour-Screen Excellence…
Hi-Fi Representation (Hi-Fi Reps) was founded by Jacob Atkinson (photo above) and partner Gabriel Garland. Covering the greater Southwest territory, Atkinson serves as the company president, and Garland is the Chief Operating Officer (COO).
Company president Atkinson is said to be HAA- and ISF-trained and boasts 25-years experience in sales for custom installation dealers and manufacturers, according to a statement from Atlantic Technology. As with Seymour-Screen Excellence, Hi-Fi Reps is also launching their firm with the Atlantic Technology line.
In the prepared statement from Atlantic Technology, Atkinson was quoted saying that he and partner Garland were both "blown away with the performance, fit-and-finish and pricing" of top Atlantic Technology speakers and subwoofers. He went on to say that the company's Atmos in-ceiling speaker "…is the best I've ever heard."
"The Hi-Fi Reps guys have tremendous enthusiasm for the line and we are very pleased to see them situated as Atlantic Technology's new reps," said Paul Fredrickson, Business Development Director at Muto Communications, Atlantic Technology's PR agency.
Seymour-Screen Excellence PR rep Paul Muto says that both Jacob and Gabriel come with a deep understanding of dealer's businesses and possess "strong abilities to guide them to make the best decisions."
"I'm very pleased to have Hi-Fi Reps onboard as a partner and am optimistic that we will all benefit here," Muto added.
For more information on Atlantic Technology, visit: www.atlantictechnology.com.
Learn more about Seymour-Screen Excellence at: www.seymourscreenexcellence.com.