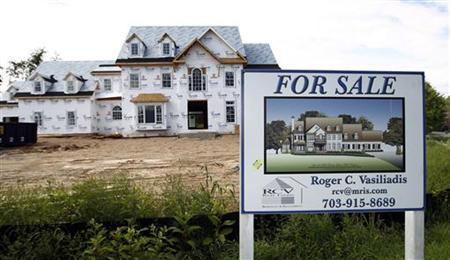 New data from the U.S. Census Bureau and the U.S. Department of Housing and Urban Development shows that sales of new single-family homes in December were a seasonally adjusted annual rate of 621,000 or 3.7% above the revised rate in November of 599,000. However, it remained 2.4% below the year-ago rate of sales in December 2017 of 636,000.
See more new home sales data…
On the face of it, an increase of new home sales in December would seem to be good news. However, there is good reason to view this report with a degree of caution. First of all, this December monthly rate is preliminary and preliminary figures are often later revised, with such revisions typically moving downward from the initially announced rate.
Second, while this reading does suggest a bit of a late year rebound (this is the highest reading on new home sales since May 2018), it still is a lower rate of sales than experienced in December 2017. So it would be wise to take this reading with a grain of salt.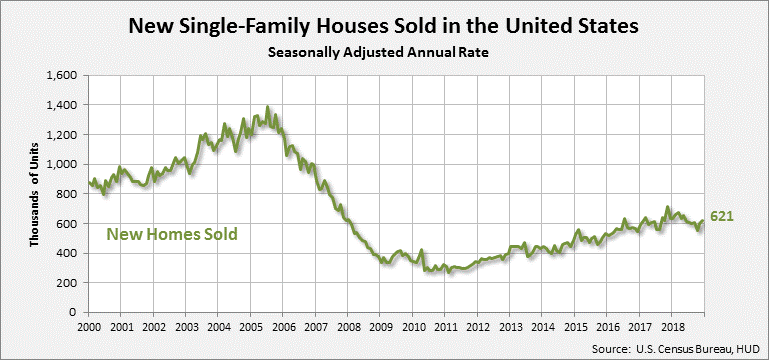 A Modest 1.5% Increase for 2018
Still, the government agencies reported that on an actual total sales basis (not seasonally adjusted), new home sales in 2018 were 622,000 units. This rate is 1.5% above the actual sales rate of 613,000 units in 2017.
On a regional basis, the big winner looks to be the Northeast which had a 44.8% increase in the sales of new homes. The South region had a more modest increase of 5.0% in new home sales, while the West had a 1.4% gain. Only the Midwest showed a decline in December sales, with a drop of 15.3% in their rate of sales.
Average Home Sold for $377,000
The median sales price for homes sold in December was $318,600. The average sales price for homes was $377,000.
The bump up in the preliminary reading for December new home sales means that inventory of homes for sale showed a slight decline as compared to November's inventory level of 6.7 months – to 6.6 months, or down 1.5%. However, this December 2018 level of inventory was 20.0% higher than the 5.5 months inventory reported in December 2017.