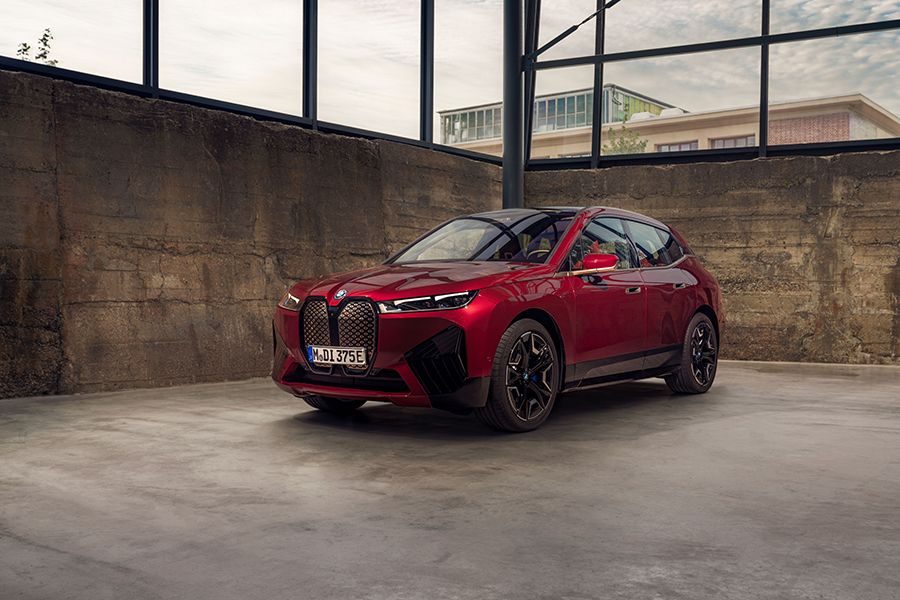 Bowers & Wilkins (B&W) announced today that they have partnered with BMW as the audio system provider for their new luxury electric SAV (sports activity vehicle)…the eagerly anticipated iX. The company says that engineers from both of the partners worked closely together to develop an audio experience that "feels as though you are there with the artist in the studio" – or what B&W likes to call "true sound."
Learn more on Bowers & Wilkins' collaboration with BMW
B&W says that their Diamond Surround Sound System developed for the iX embodies the "most advanced sound quality found in a car." This was achieved by intense and close collaboration by engineering teams from both of the partners for deep integration of both system and environment.
There is a "first" resulting from this collaboration – the iX is the first fully electric vehicle with B&W's highly respected Diamond Dome tweeters – the same tweeters found in their top-of-the-line 800 Series Diamond reference floor-standing loudspeakers. These are the same loudspeakers that are used for critical monitoring and mixing by engineers at the famed Abbey Road recording studios.
These tweeters feature the famous Nautilus swirls – spiraling channels behind the tweeter dome that dissipates rear reflected sound waves to improve clarity and reduce distortion. While maintaining their unwavering commitment to sonic perfection, Bowers & Wilkins has gone to extraordinary lengths to ensure a pleasing, yet accurate, esthetic consistent with the iX interior styling. For example, they cover these tweeters with a brushed stainless-steel cover and feature a laser-etched logo with a tasteful lighting effect. The door speakers are "discretely hidden behind acoustically optimized fabric."
The Entire B&W System Installed in the iX Includes:
2 – Diamond Dome tweeters
3 – Aluminum Dome tweeters
5- Aramid Fibre midrange speakers all mounted as high as possible in the car's cockpit
8- additional speakers integrated into the front and rear headrests, each of which can be individually adjusted "to create a truly personalized audio experience for each passenger"
4- bass speakers with 4D Shakers all strategically positioned to produce a rich bass experience even at low volumes
The system offers users the ability to easily tailor the system's sound to their preference with four primary sound modes.
The company says that the result of all of this coordinated engineering is a "sound that's superbly detailed and free from coloration, seamlessly integrated with the car design." Of course, to verify that, I'd have to get a review sample to drive – er – listen to – for a few weeks. How about it B&W?
Learn more about Bower & Wilkins by visiting: bowerswilkins.com.
See the spectacular BMW iX at: bmwusa.com/future-vehicles/ix.html.