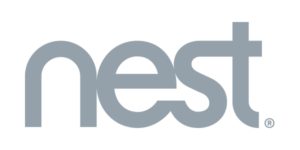 Nest Labs announced on Wednesday their all-new, upgraded indoor security camera, called the Nest Cam IQ, with new "intelligent" features to make it more useful and secure. For the first time, consumers are able to not just remotely monitor their homes, but receive more – and smarter – alerts thanks to this cameras remarkable new smart technologies and features.
See more on the all new Nest Cam IQ…
The first thing Nest wants you to know is that its new Cam IQ offers best-in-class imaging quality, and all-new "intelligent" features that not only serve up images, but includes more focused and actionable information. The Cam IQ knows the difference between your child arriving home after school…and a stranger roaming through your home…so you can relax, live your life, and only worry about your home's security when it is necessary to do so.
Nest Cam IQ also distinguishes between pets and humans, again focusing alerts only on the more important issues, even without a subscription. If a person is detected in your home, Cam IQ will send a "person alert" to your mobile device and it will zoom in and track the person automatically in the frame to better allow you to determine who they are and what is their purpose.
Step-Up Options to a Step-Up Product
Not only that, but if the consumer signs up for a Nest Aware subscription, their Cam IQ can send them personalized alerts based on specifically who in the home is detected. Thanks to built-in face recognition software, it can actually recognize family members by name, the dog sitter, or a stranger and alert you appropriately.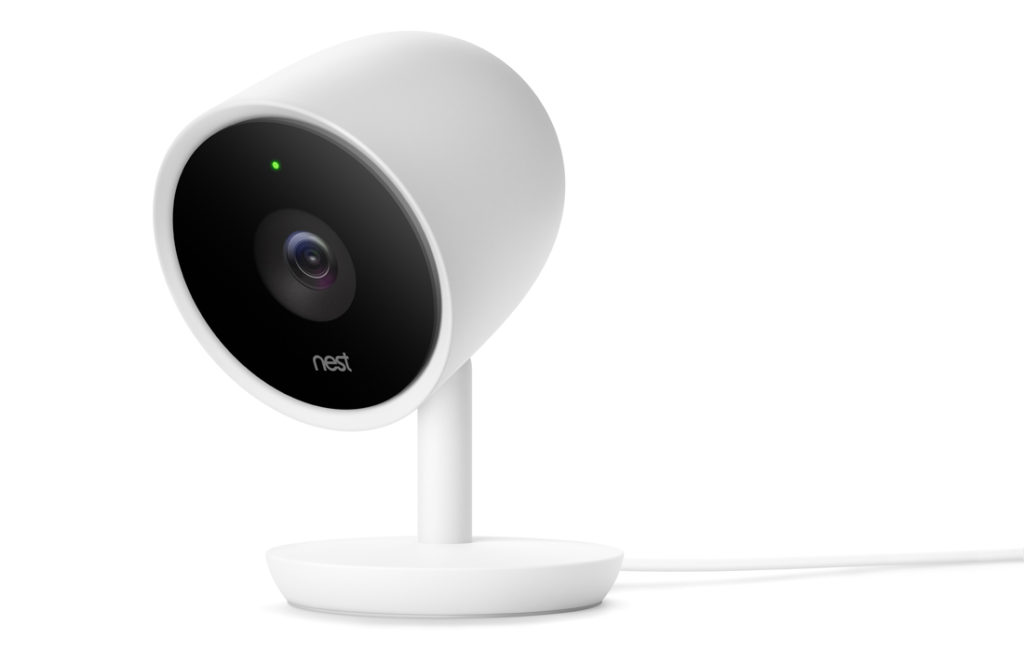 "When designing Nest Cam IQ, we focused on what we've learned from our customers, which is that people don't want more information, they want insights," said Matt Rogers, Nest co-founder and chief product officer. "So we combined intelligence with excellent image and sound quality to deliver the insights customers need, at the right time. These insights can range from telling you the kids are home from school to sending an alert if an unfamiliar person is in the living room."
Cam IQ Technologies
Nest Cam IQ is an upgrade over the existing Nest Cam Indoor and Nest Cam Outdoor which continues in the line at $199 MSRP. But the new step-up Nest Cam IQ brings some impressive technology to the table.
VIDEO – 4K image sensor (8 megapixels), 12x digital zoom and enhance, HDR imaging, two 940nm infrared LEDs, Night Vision evenly illuminates the darkened scene w/no red indicator
AUDIO – Speakers are 7x more powerful than original Cam, 3-microphone array for noise suppression and echo cancellation
DESIGN – An overall clean design with patented swivel mount for easy placement anywhere, quick simple setup process
SECURITY – Internal encryption pre-streaming w/128-bit AES and TLS/SSL secure connection. Two-step verification available for added security on your Nest account. Automatic over-the-air updates keeps Cam IQ protected against the latest threats
PERSON ALERTS – Cam IQ sends a person alert when a human being is detected – not a pet or a shadow – with a curated zoomed-in photo
FAMILIAR FACE ALERTS – (Nest Aware subscription required) Face recognition learning technology is used to identify, categorize, and teach Cam IQ family members – to be differentiated from strangers. Alerts refer to people by name when identified. (Not available in Illinois)
INTELLIGENT AUDIO ALERTS – Cam IQ will alert you to things heard but not seen, such as your dog barking at a stranger outside the window
Price and Availability
Nest Cam IQ is available now for pre-order at www.nest.com with a $299 MSRP for one and $498 MSRP for a two-pack. Nest Labs tells Strata-gee that they expect to deliver the Nest Cam IQ by the end of June.
Visit www.nest.com for more details.