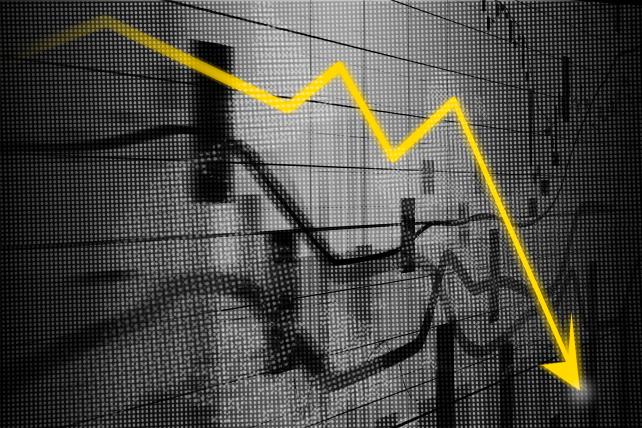 A new survey by a business economics organization reveals that nearly 8 out of 10 economists (77%) say there will be a recession in the U.S. by 2021. A majority or 52% of them suggest that a recession will take place by the end of 2020. Yet even so, a majority of these economists anticipate that the Federal Reserve Board will continue to raise interest rates yet this year.
See the surprising results of this survey of economists…
The data reported on earlier this week by Advertising Age's AdAge.com website is from the semiannual survey conducted by the National Association for Business Economics (NABE). Fully 300 members of the association took part in the survey and their thoughts of an approaching recession were quite clearly stated.
Only 10% of respondents felt that the recession would hit in 2019. However, another 42% suggested a recession would commence in 2020…a big jump. And finally, another 25% suggested a recession would hit in 2021. Altogether, that means that 77% anticipate a recession by the end of 2021.
Economists Expect GDP Slowdown in Q4/2018

This survey was conducted in advance of the release this week by the Commerce Department of the fourth-quarter gross domestic product. Like other reports – including the latest read on housing starts reported on in a separate article on Strata-gee – the GDP report was delayed by the recent partial government shutdown.
Bloomberg surveyed a different group of economists regarding their expectations for the fourth quarter GDP growth rate. This group projected that the growth rate will drop to an annualized rate of 2.5%. This projected rate is down substantially from the third-quarter GDP of 3.5% and tends to indicate an overall cooling economy.
Survey Says Fed Rate Hikes Likely to Continue
Interestingly, even in the face of a cooling economy, many of the economists surveyed suggested that the Fed would continue to raise interest rates as part of their "balance sheet normalization process." However, on this issue they were more widely split. About 20% said the Fed would leave rates unchanged, another 20% suggested rates would go up by 25 basis points, another 20% said rates would go up by 50 basis points, and the remainder said they had no idea.
"There is a schism between what the NABE panel and the markets think about the Fed's rate path and the shrinking of its balance sheet. Markets are pricing in no more interest-rate hikes in 2019, whereas a majority of NABE panel expects one or two rate hikes."

Megan Greene, chief economist at Manulife Asset Management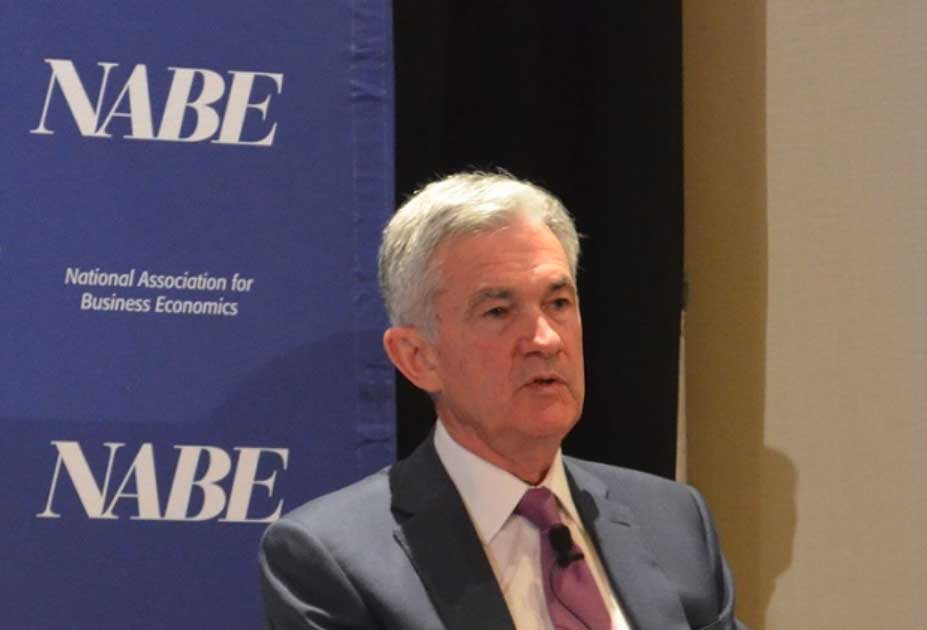 Tariffs to Cause Growth Decline & Inflation Increase
Also on the minds of the NABE economists were the Trump administration's trade policies. A majority of the economists – 62% – said if existing tariffs stay in place, that GDP growth rate will decline another 25-50 basis points. Another 15% of the economists say the growth rate will drop even more than 50 basis points.
Finally, the economists suggested that a continuation of trade tariffs will also begin to drive up inflation. The combination of slowing growth and rising inflation is known as stagflation – a concept that can be a big drag on the economy.