Nationwide Marketing Group announced on Wednesday the launch of a new buying group targeted at the commercial integration channel called Ellipsys. Part of its strategy to build its overall membership organization to 1,000 members, Ellipsys actually made its debut, sort of a soft launch, last week at InfoComm in Orlando.
Learn more about Ellipsys commercial integration group
Back in March, I first learned of a dramatic new strategy for Nationwide Marketing Group, designed to build its organization to at least 1,000 members, making it the largest specialty dealer buying group in the industry. That plan was announced at the Azione Unlimited (acquired by Nationwide in October 2021) spring conference as the "Drive to 1,000."
Then in May, the picture became a little clearer as Oasys (the former HTSN, another Nationwide group) held its spring conference, clearly shifting its focus more intensely onto residential integration. Oasys is a big factor in Nationwide's drive-to-1,000 plans – expected to more than double its membership to 600 members. At the Oasys conference, we learned that the organization has brought on a 4-person "Field Team" as part of the drive to expand membership.
The Drive to 1,000
The Drive to 1,000 was largely predicated on a concerted effort to expand both of its existing specialty groups – Azione from 280 to 300 and Oasys from 252 to 600. Both Azione Unlimited and Oasys are strictly focused on the residential technology segment.
The final piece of the plan is to expand into the commercial integration space – launching an all-new buying group for commercial integrators.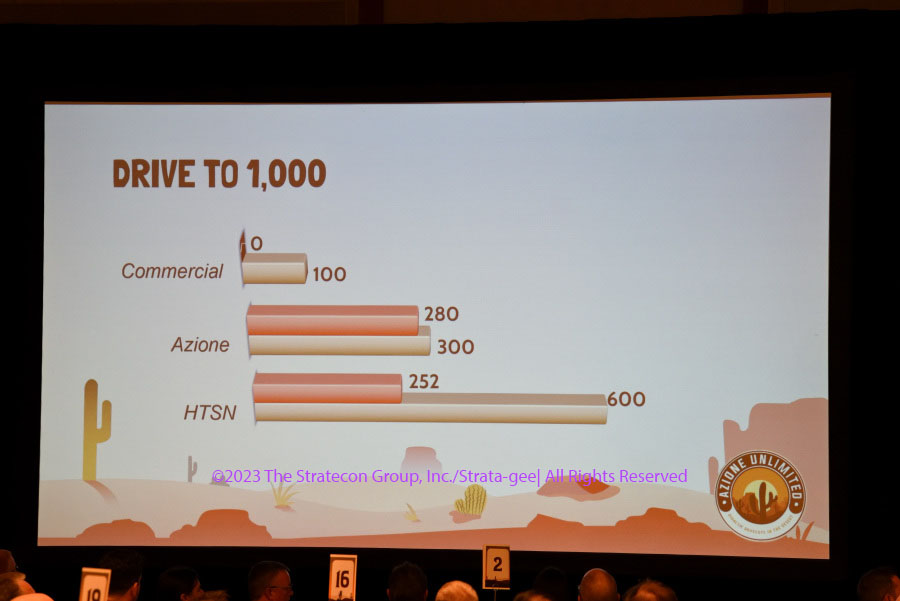 Enter Ellipsys
Ellipsys is that commercial integrator buying group. Nationwide expects Ellipsys to grow to 100 members in fairly short order. How will they do that? Simple, the group says it fills a void in the commercial integrator industry by providing emerging systems integrators with a way to turbocharge their growth through education, networking, superior vendor programs, and world-class business summits.
Ellipsys is headed by Chris Whitley who joined Nationwide as its director for commercial integration earlier this year. Whitley is said to have more than 25 years of experience in the industry, mostly spent establishing and growing commercial integration buying groups.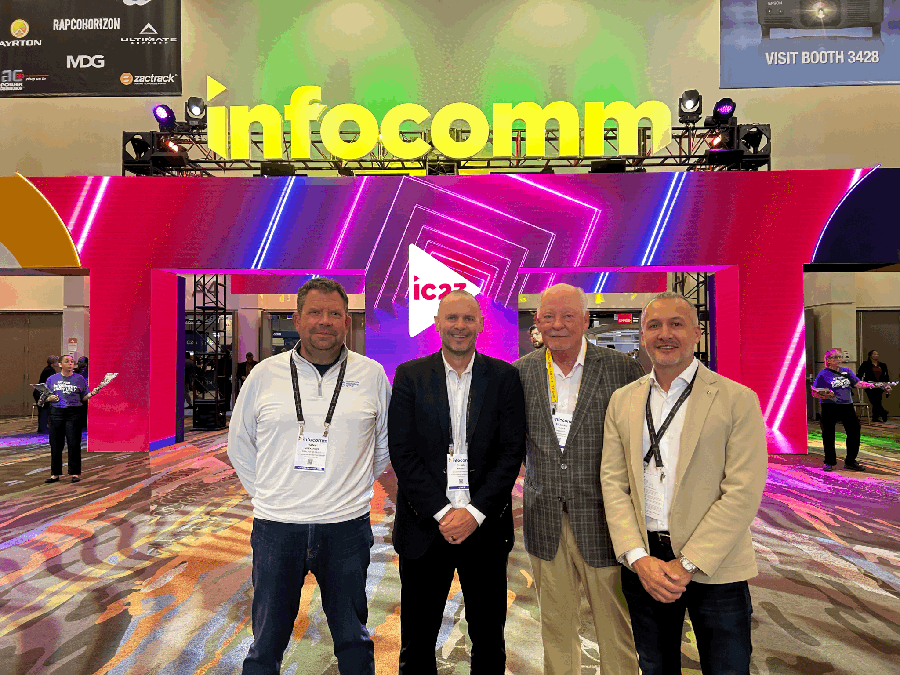 We are thrilled to have Chris on the team and leading the charge around Ellipsys. His diverse background and previous work experience leading buying groups made him the perfect fit for this new commercial initiative. He understands where the opportunities exist in this industry and can provide a clear action plan that he will execute to the benefit of both integrators and vendors.

Dean Sottile, Nationwide Marketing Group Chief Operating Officer
A Busy InfoComm Introducing the Group to the Industry
At InfoComm, Whitley and his other custom integration colleagues were quite busy introducing the new group to the industry and meeting with several potential new group vendors. They also met with many potential members seeking to join the group.
InfoComm provided a great platform for us to launch Ellipsys and connect with industry partners. I am excited about the opportunity ahead of us as we build an ecosystem that will enable our members to invest in the necessary pillars for success: their people, their processes and their partnerships. We exist to provide members with a way to connect, collaborate and transform their businesses. That philosophy, coupled with the tremendous business and financial services programs available through Nationwide, positions Ellipsys as one of the most compelling offerings in the commercial space.

Chris Whitley, Nationwide Marketing Group Director for Commercial Integration
For More Information
The group has just launched a new website at www.ellipsysgroup.org.
Are you a commercial integrator interested in learning what Ellipsys membership can do for your business? Or a vendor looking for group support? Reach out to Chris Whitley at chris.whitley@nationwidegroup.org to learn more.