Big changes are afoot at Tivoli, the quirky audio products manufacturer that had a goal of providing nicely designed, easy-to-use, high quality audio products sold largely direct-to-consumers at reasonable prices. Founded by well-known industry personality Tom DeVesto, Tivoli had, for some time, remarkable success selling an almost retro-designed table radio…at a time when most companies had abandoned that category.
Now, big changes are at play – with DeVesto out and a new Interim CEO appointed by the Tivoli board.
See more on these dramatic changes at niche-player Tivoli…
Just three weeks ago we learned of the exit of President/COO Stacey Kerek, who left the company to join high-end speaker manufacturer B&W. Now we learn that DeVesto has exited the company as well…with Lisa Kaufman named as interim CEO by the Tivoli board of directors.
Kaufman is a Partner at Levy Capital Partners (offices in New York, Chicago, Seattle) and her appointment, as well as others also announced, were said to be part of an initiative to "facilitate the transition of the company's founder, Tom DeVesto…and to catalyze the next phase of the global prestige brand's growth." Ms. Kaufman and Levy Capital Partners have been advising Tivoli since 2014.
Interim CEO has largely a money background…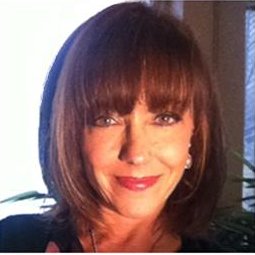 Kaufman is said to have a 25-year career as advisor, corporate development officer and CEO in branded consumer products and technology industries. She is said to specialize in "founder transitions for privately-held companies." The company did not provide a list of companies that Kaufman has helped, so we're not sure just which technology companies of which she was CEO.
A search of her profile on LinkedIn did little to clarify her technology industry experience. Kaufman's background appears to largely be in the Mergers & Acquisitions and private equity fields. Although she did list a stint at telco Clarity Communications. However her title at Clarity was not CEO, but rather Executive Vice President – Acquisitions and Corporate Development.
DeFuria & Atanasov are promoted…
The announcement from Tivoli also said the company has promoted Stephen DeFuria from Director of Sales, to Vice President of Global Sales Operations. DeFuria, another audio executive who, like DeVesto, sports a long industry track record, joined Tivoli in 2014 from VANA, Ltd. Prior to VANA, DeFuria was at Thiel Audio, Tempo High Fidelity, and Lenbrook/NAD.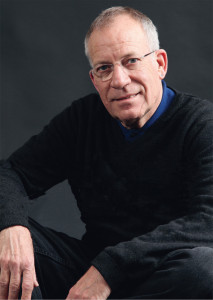 Tivoli also announced that Daniel Atanasov has been promoted from Controller to Vice President of Finance. Atanasov has been with the company since 2007.
"We want to thank Tom for his many contributions to Tivoli Audio over the years. He is  true industry pioneer with an illustrious career spanning more than 50 years," Kaufman said in a prepared statement. "He has built a talented global management team with employees worldwide who have played, and will continue to play, an essential role in the company's future success. Our longstanding investors are excited to have taken the company to this level and are looking forward to the next phase of growth, which includes continuing to build the brand, together with our loyal customer base, and expanding our reach in markets where we do not yet have as strong of a presence."
New management targets growth…
Tivoli's new management appears to believe that it has substantial opportunities to grow the company, although statements so far only hint at that – no specifics are given. However, we find a lot of the language in the statement sounding much like the typical pronouncements of a company going through a takeover.
"Our goal is to grow the brand and continue to provide innovative products to our customers, while staying true to Tivoli Audio's core values relating to design, quality and innovation," Kaufman said, in the same statement. "Tivoli Audio is committed to continuing to provide our customers with the highest level of service and value. This commitment will only be built upon and enhanced going forward."
The company says that DeVesto will have a continuing role as a "design consultant." Only time will tell where Kaufman and Levy Capital Partners takes Tivoli. Tivoli customers – and we at Strata-gee.com – will follow further developments.
Learn more about Tivoli at: www.tivoliaudio.com.