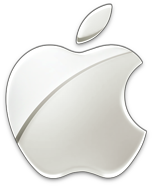 A San Francisco TV station KPIX news crew inadvertently ran across a mysterious blue minivan  with an odd assortment of cameras and technology affixed to the top. The purpose of this van was not obvious…nor was the owner, as it was completely unmarked. But the intrepid KPIX reporters traced the van and discovered it was leased to…Apple.
What was Apple up to with this van?…
We saw this story reported on the Macworld website and it was clear that Apple was certainly up to something. The van was spotted in the town of Concord, California…driving around the town with an odd assortment of cameras and technology affixed to its roof. The vehicle did not seem to be headed to any particular location…just driving around town.
As the KPIX reporter noted, the roof rack of technology looked very much like another mysterious image that had appeared on the Internet previously, identified as a self-driving car. But was Apple getting into the self-driving car business?
2+2=self-driving vehicle?…
KPIX discovered that the car was leased to Apple, Inc. Putting two and two together, the tech giant appeared to be test driving an autonomous driving vehicle. But here's the rub…Apple has NOT been given a permit by the state to test self-driving cars.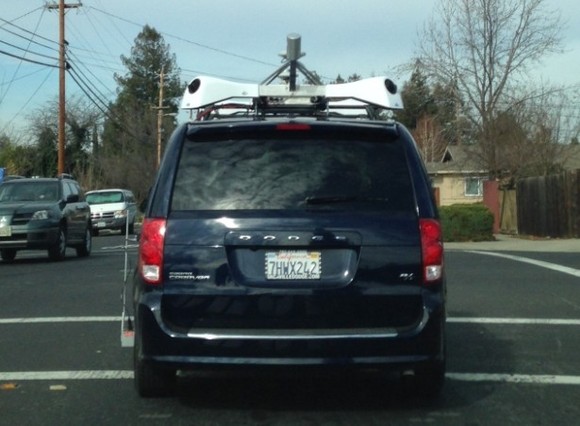 Another possibility as to the vehicle's purpose was offered by other observers who noted that the vehicle also appeared to look much like the Google Mapping vehicles that have traveled around the U.S. snapping "street view" photos and capturing mapping data.
Apple mapping?…
So is Apple engaging in mapping activities? This explanation would actually make sense, given the fact that Apple took a lot of criticism for its sub-par mapping application a couple of years ago. That much maligned Apple mapping application was actually provided by a third-party map provider. Could Apple be taking it upon themselves to conduct more accurate mapping activities?
The TV station contacted Apple's media department to get to the bottom of the story. And what were they told by media relations staff of the world's biggest tech company? "No comment."
What do you think Apple is up to? Leave your thoughts in a comment below this post…