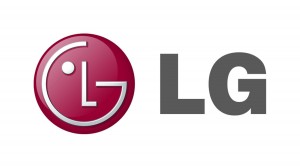 LG Electronics launched a new 77-inch OLED display with a stunning image…and a price point to match. Unveiled for the first time at CEDIA, it was not only an impressive product, it was equally impressive that LG chose CEDIA 16 for its unveiling – a sign of real commitment to the channel for a premium product such as the LG Signature OLED TV OLED77G6P.
See our first impressions on this remarkable LG OLED display…
Introduced by LG's head of product marketing Tim Alessi, the company noted that it has seen it's share of the premium large screen market – defined as sets selling for an ASP of $2,500 and above jump from 14% in 2015 to almost 30% this year for the #1 share of the segment.
No doubt, this new 77″ model will help them continue to grow their share. Although with a MSRP of $19,999 – it is clearly targeted for the most discerning videophile. For that customer, LG has come to the right place.
Good Looks and Good Technology
While our photograph doesn't do justice to what we were actually seeing, this display was just stunning. With an incredibly thin Picture on Glass display, LG says it is only 2.57mm thin at the edge, this new model features high dynamic range (HDR) capability – both HDR10 and Dolbyvision.
The company says that the display's 10-bit panel and processing can render more than a billion possible color variations. Again, we are not wordsmith enough to be able to adequately describe the breathtaking visuals to which we were exposed.
According to the company, the Signature OLED TVs are rated for 100,000 to half brightness – so this image quality will entertain their end users for a great many years.
Better Sound and Concierge Service
LG says this model also sounds impressive, although that was not demonstrated to us on the noise CEDIA16 show floor. But the unit includes an integrated soundbar using technology from Harman Kardon, Not only that, but the soundbar is powered by an 80-watt amplifier – well beyond the norm of any display.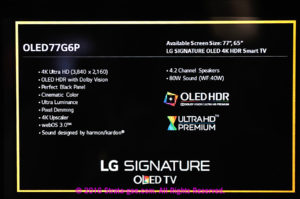 The company also says it is launching the LG Signature Concierge Service, an exclusive benefit to buyers of an LG Signature OLED TV. What is this concierge service, you ask. Customers who purchase this display will receive a welcome package, a personalized call to explain program benefits, remote service, priority dispatch, and technicians who will arrive at a specified time…not within some 4-hour "window."
LG also says buyers will receive a $200 American Express gift card, and LG G Pad Tablet and other special invitations in the future.
See more on this spectacular display at: LGUSA.com/77OLED.