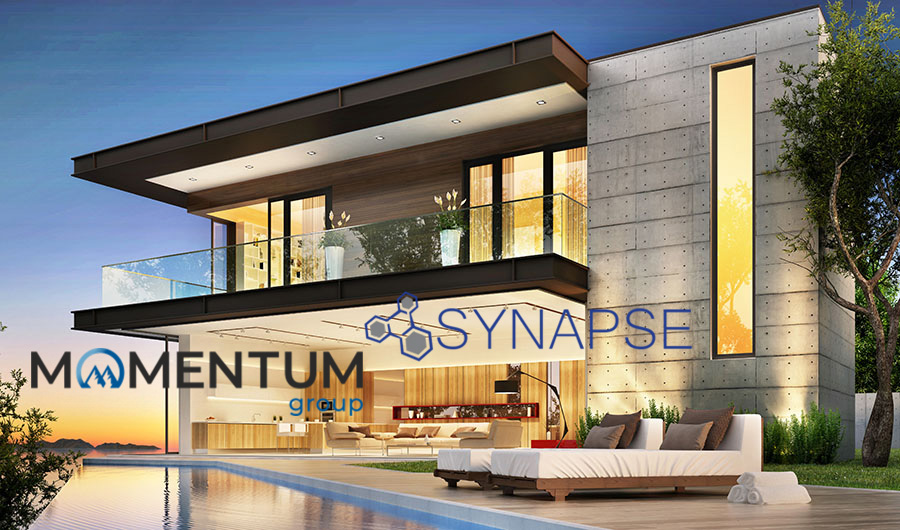 Momentum Group, a leading manufacturer sales representative firm located in Denver and covering the greater Rocky Mountain region has announced that another sales rep firm, Synapse Sales and Marketing, has joined what they call a Manufacturers Rep Alliance with Momentum Group and Rio Grande Reps. This new partnership greatly expands the group's area of operation and offers many opportunities for greater efficiency and enhanced dealer support.
See more about Synapse Partnering with Momentum Group & Rio Grande Reps
As I mentioned, Momentum Group is based in Denver, Colorado and covers the greater Rocky Mountains region. Synapse is based in Lenexa, KS covering five midwestern states. With this combination, the Manufacturer Reps Alliance, as they call it, covers a total of 14 states in total.
The partners note that this combination creates a combination of mass resources to benefit their dealers, along with greater operational efficiencies that benefit the Alliance partners. Not only that, but this Alliance also adds more value to vendors, the Alliance says.
In an email exchange with Trent Mulligan, President of Momentum Group, he confirmed to me that Momentum did not acquire Synapse. Rather, it is more like a joint venture or a strategic partnership between the two organizations. The combined territory this partnership now is operating in covers 41% of the geographical territory of the continental United States, the partners say.
We've had a great relationship with the Synapse team for years. We have very similar line cards and business philosophies, so when we evaluated the opportunity, it just made perfect sense for us to figure out a way to work together.

Trent Mulligan, Momentum Group President
Momentum Group (Colorado, New Mexico, Utah, Wyoming, Montana, Eastern Idaho, El Paso TX) and Rio Grande Reps (Texas, Oklahoma, Arkansas, Louisiana) say they have 80 years of combined history in residential AV technology channel. But more than the long history, both organizations are award-winning companies considered leading rep firms in their respective territories. They pride themselves on exceeding the expectations of their vendor partners.
The fact that all companies now share the same back-end services means the sales teams are freed up to go out and do what they do best, which is sell and support its lines at a high level.

Rik Patrick, Principal of Synapse Sales and Marketing
Synapse Sales and Marketing, like their new partners, is also an award-winning organization that is considered a leading firm in the Midwest territory they cover (Iowa, Nebraska, Missouri, Kansas, and Southern Illinois). The company attributes its success to the strong partnerships it builds with its dealers and its vendors. With deep roots in the CEDIA channel, the company is a member of the American Lighting Association and the PureTech Alliance.
For more information, see momentumreps.com or reach out to Momentum Group at 303.858.0500 or visit synapsesales.com or reach out to Synapse Sales and Marketing at 913.777.4232.