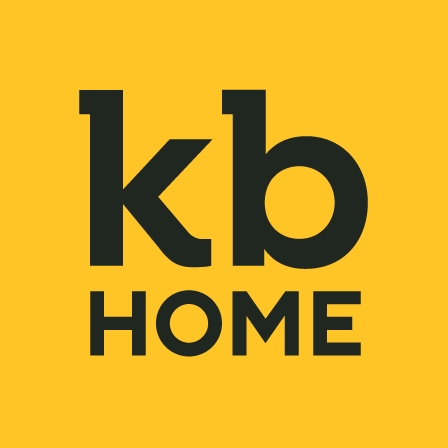 KB Home, one of the largest home builders in America, has unveiled a concept home of the future they call KB Home ProjeKt: Where tomorrow Lives, that features both smart home and integrated health and wellness technologies. Originally shown at this years Consumer Electronics Show in Las Vegas, KB is announcing that many of the features of this futuristic home is available now at a new community in Irvine, CA called Genoa at Orchard Hills.
See more on KB Homes new concept…
KB Home says that homes in their new Californian community offer optional energy independence and innovative technologies from Delos' DARWIN Home Wellness Intelligence network, high-efficiency SunPower solar, and the Powerwall energy storage and management system provided by Swell Energy.
In addition to those options, all KB Homes in the community offer their proprietary KB Smart Home System, which features Google Assistant. With this system KB homeowners can control the functionality of their smart home features, automate routines to their individual pereferences and live more comfortabley and efficiently in their new homes. Put together, these two systems represent the most efficient, most technologically advanced, and most integrated smart homes available today from any home builder, KB Homes says.
The KB homes available at Genoa at Orchard Hills offer our customers smart solutions for energy independence while supporting personal wellness for homeowners and their families. Buyers are seeking homes that deliver on energy efficiency and promote healthier home environments. This new smart home delivers on that."

Steve Ruffner, regional general manager for KB Home
Smart Home, Wellness, AND Efficiency Technologies
Every KB Home in Genoa at Orchard Hills meets the U.S. Environmental Protection Agency (EPA) indoor airPLUS standards for a cleaner, healthier indoor environment. But home buyers have the option to integrate Delos' state-of-the-art DARWIN Home Wellness Intelligence network, which KB says is "a powerful responsive platform that passively monitors and calibrates the home environment to help support health, performance and well-being."
In our industry, Delos has partnered with the Home Technology Specialists of America (HTSA) to bring their incredible home health and wellness technologies to the broader custom integration channel.
KB Home notes that they are the first production home builder to offer the innovative DARWIN technology that includes a proprietary sensor-monitoring platform and solutions across air filtration, water purification and restorative lighting. The system can be controlled by an app, a tablet, or Google Assistant, giving users access to wellness intelligence throughout the home.
Efficiency Savings; $1.7 Million Price Tag
KB Home also says their homes in Genoa at Orchard Hills will be built to ENERGY STAR guidelines and will include WaterSense faucets and fixtures. These homes will also include 2kW SunPower Equinox solar photovoltaic systems as standard features. The company notes that these energy and water efficiency features are estimated to save homeowners around $2,000 per year in energy costs, for a total savings of $60,000 over a 30-year mortgage.
The plan is too construct 110 homes in Genoa at Orchard Hills in three distinct two-story floor plans, ranging in size from 3,550 to 3,950 square feet. These homes will include up to five bedrooms and four-and-a-half baths. They will also offer other features such as downstairs bedroom suites, gourmet kitchens, elegant master suites, lofts, and a private yard.
Prices in the development start at $1.7 million.
Learn more about KB Home at: www.kbhome.com.