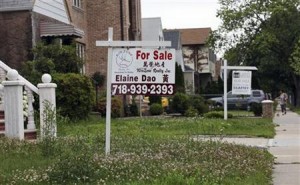 The Commerce Department released today new housing starts data for the month of June, and we may be close to using that long sought after "R" word – Recovery. Largely positive  – housing starts overall for June reached a seasonally adjusted annual rate of 760,000 units or 6.9% over May's revised rate of 711,000 units. Still, the picture for single-family starts – an economic driver for our industry – while still positive, is a little more moderate.
Can housing now be a bright spot in an otherwise cooling economy?
While the overall starts level was 23.6% over the June 2011 rate, and the best result since October 2008, the picture for single-family starts was more modest. Single-family starts rose to a SAAR of 539,000 units or 4.7% over the revised May rate of 515,000. This was 21.7% higher than June 2011's rate of 443,000 and the best single-family rate since April 2010.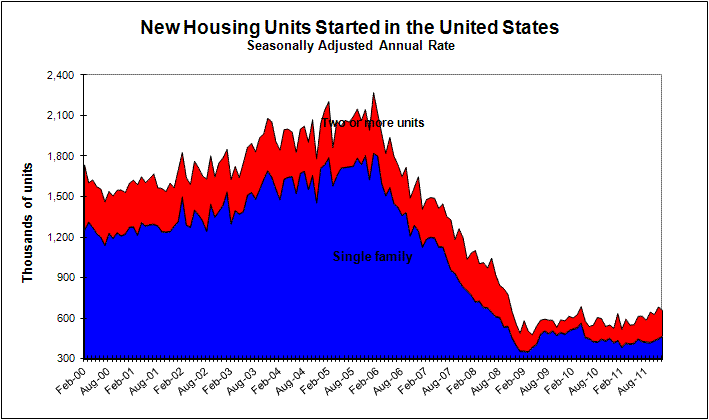 This is the fifth straight month in a row that single-family starts have risen and could be a positive sign of a durable turnaround in the housing market. Of course, we need to keep in mind that this increase is from a very low base and we still have a long, long way to go to get to the "normal" construction rates we saw before the 2007-2009 recession.
After a long down trend, now an up trend…
Still, after years of downward rates of construction, it's good to see a more positive trend. However, the Commerce Department also reports housing permits issued – a more forward-looking statistic. And the June permits result is cause for a more cautious outlook.
In the case of single-family housing permits issued in June, they increased to 493,000 units or only 0.6% higher than May's revised rate of 490,000 units. And for overall permits issued – including multi-family dwellings, the rate actually fell to 755,000 or down 3.7% from May's rate of 784,000 units.
Though caution is indicated, optimism abounds…
So the rate of growth may be slowing, but so far, it's still positive.
"Housing is clearly in recovery mode," Jim O'Sullivan, an economist at High Frequency Economics in Valhalla, New York told Reuters. "Although the sector is much less important than it used to be."
Reuters also noted that the level of overall housing starts exceeded a survey of analysts expectation of 745,000 units – a positive and welcome sign.
"Housing continues to be the one sector of the U.S. economy that is outperforming expectations," Michael Gapen a Barclays economist in New York told Reuters.