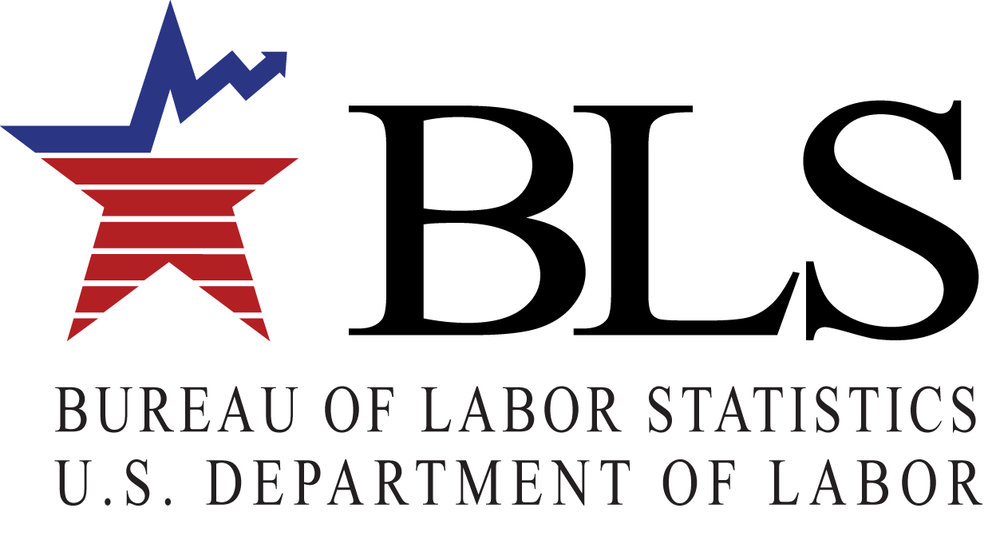 With most economists on pins and needles over the recent number of economic data points that seem to suggest an impending economic slowdown, word came at the end of the last week that the latest jobs report from U.S. Bureau of Labor Statistics saw employment take a big jump. According to this latest data, employers added a significant 224,000 jobs in June, a big increase from May's anemic results.
See more on this latest jump in jobs in June…
Did you hear that low hiss? That was the sound of thousands of economic experts finally exhaling in relief now that the latest reading on the labor market measuring the growth in jobs added to the economy…turned up – and up substantially. There may still be an economic slowdown, but at least for the moment…labor is not feeling it.
The U.S. Bureau of Labor Statistics (BLS) also noted that while unemployment did tick up a notch to 3.7 percent, it is still at historically low levels. There are some signs that this resulted from previously disenfranchised workers returning to the job search market they previously abandoned.
May Dismay
Economists became quite concerned last month after the report for May showed a dramatic drop in the rate of job growth to just 75,000 jobs added…well below experts estimates of 180,000. Adding to their concern, the government ultimately revised that May figure even lower, to just 72,000.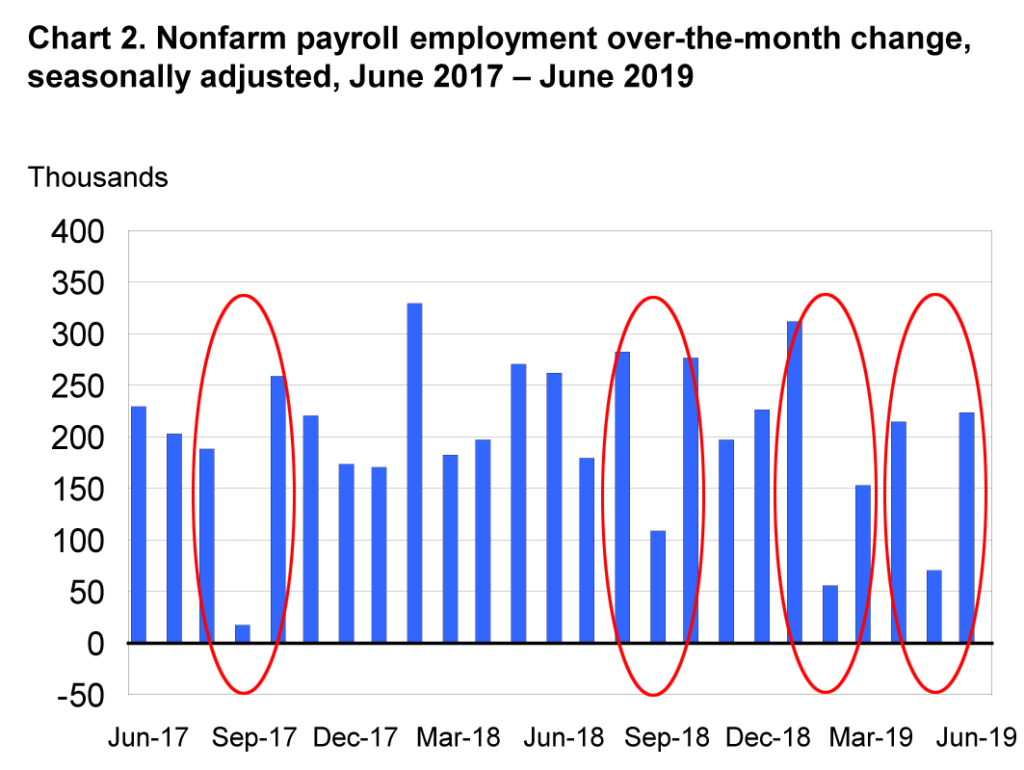 However, now the situation seems to have corrected itself, as the 224,000 jobs added in June was well over analysts' forecasts. The BLS says the biggest job gains were in professional and business services, in health care, and in transportation & warehousing.
Racing to Hit a Brick Wall at Full Speed
According to a report by the New York Times, the unexpected bump up in job growth is leading many of the experts to conclude that the economy will more gradually lose momentum – rather than racing to hit a brick wall at full speed.
"Everyone knew the pace was going to slow. The question is if it's going to slow more sharply.

Brett Ryan, a Deutsche Bank economist to the New York Times
June Jobs Much Better than Average, May Much Worse
The BLS says that employment growth has averaged around 172,000 jobs added per month in 2019. So June's growth of 224,000 was much better than the average so far this year…although May's 72,000 figure was much worse than average. Last year, the average monthly rate of growth in jobs added was a more robust 223,000.
Ironically, the good news on June job growth sent the Wall Street into a tailspin – at one point, the Dow Jones Industrial Average was down 200 points. This was because stock traders had been expecting that a stalled economy would result in an interest rate cut by the Fed to stimulate greater growth. But with such a good June jobs report, most on the Street thought that cut would not happen…hence the negative reaction to positive economic news.
"Investors had been expecting a[n interest rate] cut of as much as half a percentage point [by the Fed], but 'that's probably off the agenda.'"

Ian Shepherdson, Chief economist for Pantheon Macroeconomics, NY Times
Greater Volatility Lately
On a personal note, let me say that I've been watching these economic reports for a long time and am struck by these wild swings lately. If you look at the chart above, you'll see large drops one month, followed by large increases the next. Often, there are widely agreed-upon reasons for this…such as seasonal retail hirings.
But no one seems quite sure why the last two months have swung so wildly…first to the negative, then to the positive. It is curious.