James Loudspeaker, an innovative manufacturer of architectural speaker products for the residential and commercial custom integration industry, announced this week that they have redesigned their speaker grilles to a new Microperf-style for their small aperture product line. The new Microperf design is sure to be popular with architects, designers, integrators and end-users as it helps to more perfectly visually blend the speakers into the surrounding environment.
See more on James Loudspeaker's new Microperf speaker grilles…
Minden, NV-based James Loudspeaker has seen tremendous success with their small aperture line of architectural loudspeakers which packs a tremendous amount of performance punch into a small, unobtrusive form factor. The small aperture design yields a much smaller-sized speaker grille space that easily matches the size and shape of most high-quality interior lighting fixtures – helping the speakers to blend in visually for a client-pleasing look.
With this new grille redesign, James has reduced the diameter of the grille perforations for an even smoother visual impact. The company describes the effect as "a less obtrusive, almost invisible presentation that nearly vanishes into any décor."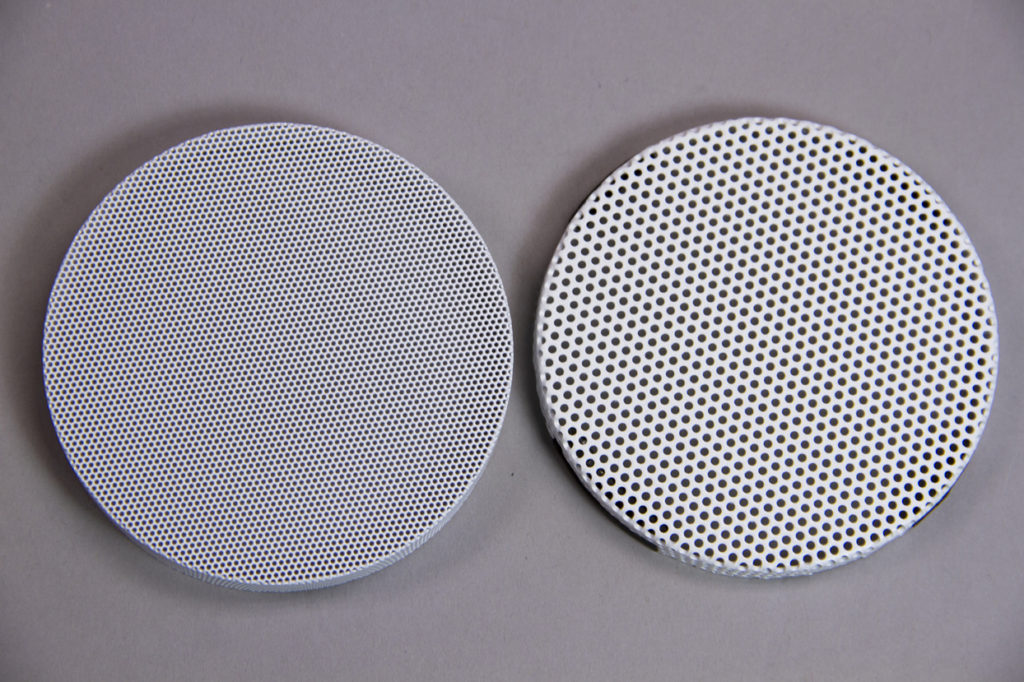 This new Microperf design will now come standard on all James Loudspeaker small aperture models available now and in the future.
"The objective of this new grille design was to create a solution that is even more appealing to the architects, designers and homeowners who work with our network of integrators. Our Small Aperture lineup has been adopted as the definitive architectural speaker solution, and we are always striving to make even subtle improvements that bring added value to our customers."

Keith Parke, National Sales Director at James Loudspeaker
While others may offer a speaker grille design that looks similar to the new James Microperf style, in fact, a company-connected source has told me that company engineers went through extensive research and testing in working on this design. Their goal was simple, come up with a design with smaller grille openings that retain the high sonic performance standards for which James Loudspeaker is so well known. The company says their new Microperf design provides "nearly identical frequency response and dispersion to the original" grille design.
For more details on all James Loudspeaker products, visit: www.jamesloudspeaker.com.
Want to go a little deeper with James? Speak directly with the team by emailing sales@jamesloudspeaker.com.