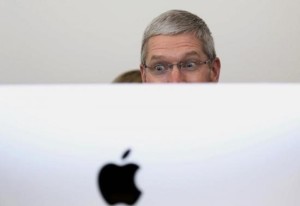 Two rather significant news stories emerged today – one about Apple's amazing Q1 fiscal results and the other about Sony's troubled mobile division – and we couldn't help but notice an incredible irony. In a way, it's almost a tale of two CE industries.
See more on the incredibly irony of today's top news stories…
Of course by now, you've likely heard about the Apple, Inc. announcement of its triumphant fiscal first quarter in which the company saw revenues jump to $74.6 billion, and profits to an amazing $18 billion. This quarterly profit result is not only big for them – it is historic. And it's not only a historic level of quarterly profit for Apple – it is the biggest quarterly profit ever reported by a public company. Ever.
The back story to this result, only adds to its legendary status. Apple sold a record number of iPhones…especially the newer and bigger (and more expensive) iPhone 6 models. Thanks to the strong growth of  iPhone sales in China, the company shipped an awesome total of 74.5 million units…well over the analysts' optimistic forecast of 70 million. That works out to 34,000 iPhones sold every hour for the entire quarter!
Revenues up, profits up more…
With revenues up 30% YoY and profits up 38% YoY, Apple is flush with cash. According to Reuters, the company is sitting on $178 billion or the equivalent of $556 for every American. Not only that, but the company also announced it is set to launch what it considers its NBT (next big thing), the Apple Watch, this coming April. Perhaps, even more riches will flow their way.
Shareholders were so excited at the news that at times during early afternoon trading today, Apple saw the value of its stock increase by another 8%. This on a stock that not that long ago was being debated as being too high and possibly on the precipice of a dramatic fall.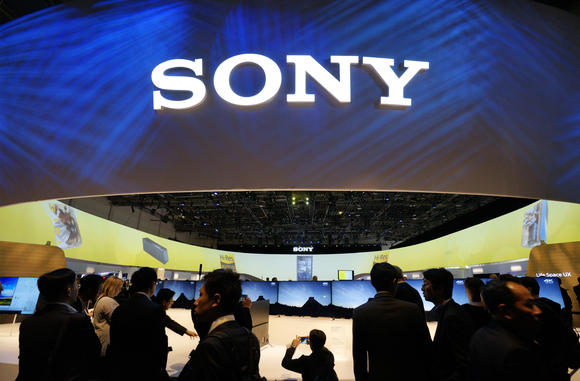 Why this performance is especially amazing…
This performance is especially amazing when you consider the fact that, not long ago was a niche computer company with a total share of the computer market of only 3%. Apple, at that time, wasn't even in the consumer electronics business. The leader in personal portable products then was Sony Corp., who had a dominating position in all types of portable products…especially, its Walkman personal music player.
But as if to hammer home the point that the industry has changed forever, on the same day that Apple announced their stunningly positive results, Sony announced it was cutting another 1,000 employees. And from what division would Sony make these cuts? The company indicated that the cuts would be centered in its mobile business…largely from smartphone operations. Ironic…no?
A thousand here, a thousand there…
Sony had previously announced that they were planning to cut 1,000 positions from smartphone operations some time back. But today's announcement was an additional 1,000 cuts, representing 30% of the entire division, according to the Nikkei. The division will be left with 5,000 employees.
Sony has struggled to find a path to success with its mobile division – once a partnership with Ericsson, that the company bought full ownership of in 2011. As Apple and Samsung began gobbling up market share, Sony tried to find its space. And even though its Xperia phones have recently gotten some positive reviews, it appears that Sony won't be challenging the market leaders any time soon.
Looming charge to earnings…
Sony, which has delayed their corporate fiscal report as a result of the recent hacking scandal, has already said it will book an impairment charge for the division of ¥180 billion ($1.5 billion) due to tougher competition with Chinese phone manufacturers. But that charge does NOT include the restructuring costs of this manpower cut. Analysts in Japan are estimating that there will be as much as an additional "tens of billions of yen" charge to earning for these new restructuring costs – but they won't be booked until the next fiscal year.
Sony says it will ship 41 million smartphones this year – a sharp contrast to Apple's 74.5 million units last quarter. Originally, Sony had projected it would ship 50 million units, but was forced to revise those estimates – cutting them by 9 million units.
The company is sticking with its forecast of an operating loss of only ¥40 billion this fiscal year, because the losses of the mobile and TV divisions are being partially offset by more positive results in games and sensors.