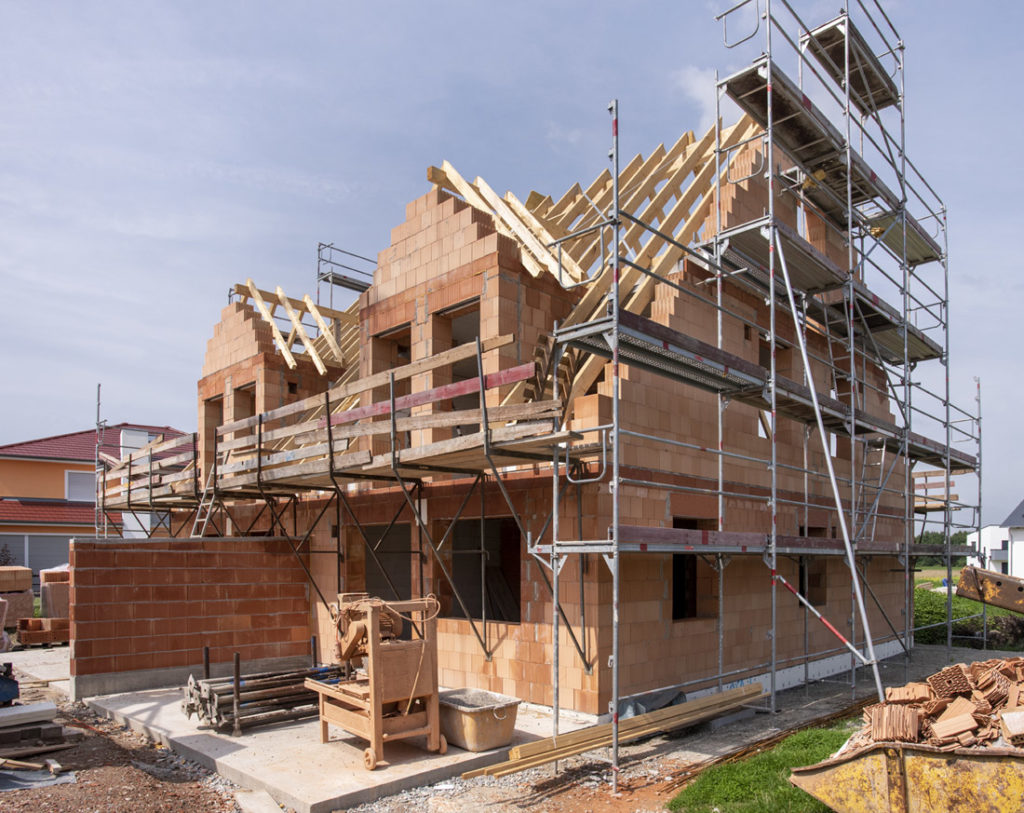 Last month, Strata-gee reported on a shocking 30+% drop in residential housing construction, with starts dropping an eye-popping 30.2% in April. That was ultimately revised to a decline of "only" 26.4%…still a massive one month decline. Now in May, we see starts attempting to rebound from those unprecedented drops.
See more on May's housing starts data…
The U.S. Census Bureau and the U.S. Department of Housing and Urban Development released the latest reading on the economy on Wednesday, their report on monthly new residential construction…commonly known as housing starts. While some had speculated that starts might decline again in May, the preliminary data seems to suggest otherwise.
According to the report, overall housing starts for May came in at a seasonally adjusted annual rate of 974,000 units. This rate is a modest 4.3% above the revised April rate of 934,000 units, but is 23.2% below the rate of 1,268,000 units reported in May 2019.
Overall Starts Up Slightly, Single-Family Starts Flat
Single-family housing starts, a figure that I feel is a more accurate leading indicator for activity in the custom integration channel, also came in at a rate of 675,000 units, or 0.1% above – really just flat – with the revised April rate of 674,000.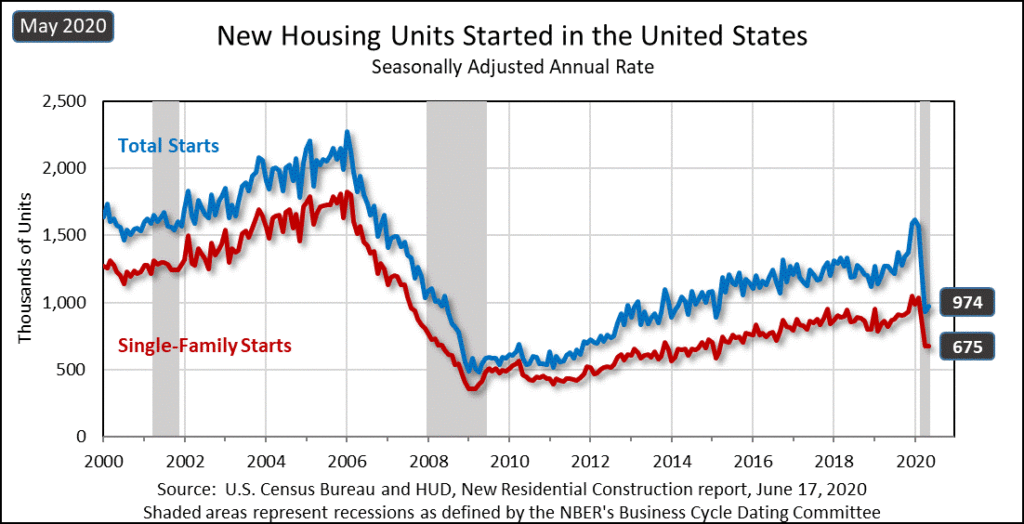 Many market watchers were hoping for more, especially in view of the dramatic drop of 26.4% in April, which followed a drop of 19% in March. There was hope for a rebound as states take steps to reopen their economies after turning the corner on their COVID-19 infections.
"We look for strong demand, improving homebuilder confidence and an ongoing shortage of supply to support growth in housing starts over the rest of the year, but we still expect starts to be down on average across 2020 overall."

Nancy Vanden Houten, Lead U.S. Financial Economist at Oxford Economics to the NY Times
A Bright Spot – Permits Jump Double-Digits
There is some positive news on the reading of permits issued, a indicator of future housing starts. According to this new government data, permits came in at a rate of 1,220,000 or 14.4% above the revised rate of 1,066,000 in April. Although even in the case of permits, this reading is still 8.8% lower than the 1,338,000 rate of permits issued in May 2019.
Permit authorizations for single-family dwellings in May also jumped to a rate of 745,000 or 11.9% over the April rate of a devilish 666,000. But like the overall permit number, this rate was 9.9% below the 827,000 permits issued in May of last year for single-family homes.
Regions Split – Two Grow, Two Decline
In looking at May's results on a regional basis, two regions actually saw further declines in housing starts: Midwest (-1.5% overall, -16.0% single-family) and South (-16.0% overall, -6.9% single-family). However, the other regions showed good growth: Northeast (+12.8% overall, +63.6% single-family) and West (+69.8% overall, +21.5% single-family).
The New York Times reported on Tuesday that the National Association of Home Builders/Wells Fargo survey of builder confidence jumped a strong 21% to a reading of 58. The Times noted that this was "a record jump" and that any reading above 50 indicates a positive market.