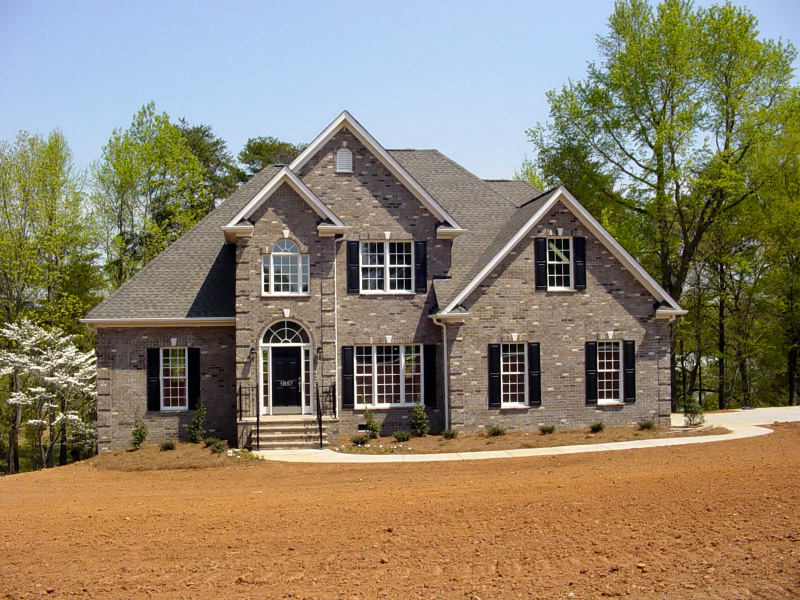 In the latest report from the U.S. Census Bureau and the U.S. Department of Housing and Urban Development, sales of newly constructed homes (new home sales) in June returned to their months-long downward trend after a brief bump up in May. Another sign of a housing market in decline, rising mortgage rates combined with rising home prices have thrown cold water on what had been a very hot housing market over the last year-and-a-half.
See more on new home sales in June, a key housing statistic
According to the government's latest data, sales of new homes in June dropped to a seasonally adjusted annual rate of 590,000 units. This rate is -8.1% below May's revised rate of 642,000 units and is fully -17.4% lower than the June 2021 rate of 714,000 units.
Except for a spurious bump up in May, new home sales have been steadily declining since December 2021, when 839,000 units had sold. In May, the rate of 642,000 units was 6.3% higher than April's revised rate of 604,000 units. But this latest reading in June is the lowest rate registered in the last year of data – fully 30% lower than that higher December 2021 reading.
Inventory of Available Homes for Sale at Highest Level in a Year
When new home sales decline, the inventory of new homes available for sale increases. Based on this June report, there are now 9.3 months of supply of new homes available for sale. This is the highest level of inventory in the last year worth of data.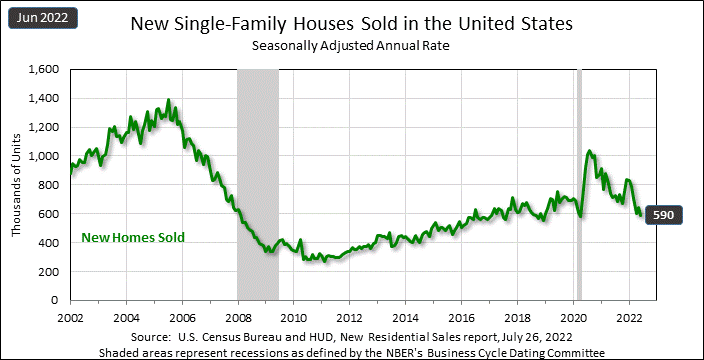 On a regional basis, new home sales increased in only one region, the Midwest with an impressive 42.3% increase. However, this was almost completely offset by a drop in new home sales in the West of -36.7%, along with a drop of -5.3% in the Northeast, and -2.0% in the South.
Housing Squeezed by Double Pincers
Housing has gotten caught in the double pincers of rising home prices (inflation) and rising mortgage interest rates (almost doubled in 2022) driving up the cost of home ownership dramatically. This growing cost increase results in new homes becoming unaffordable for more and more Americans.
Interestingly, this new data shows that the median home sales price in June was $402,400 which is down -9.5% from the median in May of $444,500. The same is true for the average home sales price in June of $456,800 which was also down -11.1% as compared to May's average price of $514,000. Both the median and average sales prices have declined over the last two months and are now at their lowest levels for 2022.
Possibly, prices are trending down as an incentive to attract more buyers in an increasingly cooling home sales environment.