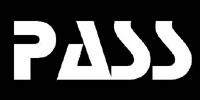 Pass Laboratories, Inc., the company founded by renowned amplifier designer Nelson Pass, is out amongst the high rollers of Las Vegas with a new line of high quality amplifiers called the X.8 (Point 8) Series Amplifiers. With a design philosophy described as "music first," Pass Labs says these amps were seven years in the making and are just now being launched at the Consumer Electronics Show in the Venetian Tower, Room 34-209.
See more details on these spectacular amplifiers from Pass Labs…
As an old audio guy, big power amps are a subject that always warms my heart – and my room, depending on how large they are. So it definitely stood out from the rush of press release when I ran across a press release for a whole new line of amplifiers from Pass Labs…home of the well-known and well-regarded Nelson Pass.
The new Point 8 series is said to have been inspired by the company's previous Point 5 series – a successful line of amps that they launched in 2006. The new Point 8 line benefits from several more years of research and study in how to further already excellent amplifier design.
Less is more…
Pass Labs says that this new amp series employs – by design – fewer stages, lower feedback, yielding lower distortion…and delivers more power in the process, as compared with previous designs. The result is an amp that is both a brute…and a ballet dancer – with rock-solid stability for high-demand passages – but also openness and "air" for subtle high-frequency rendition.
There are a total of nine new amplifiers in the Point 8 series – five Class-A designs (a Pass favorite for years) and four Class-AB. These nine amplifiers break down as five monoblock models four two-channel models. The power ratings for the line go from 30 watts per channel all the way up to 600 watts.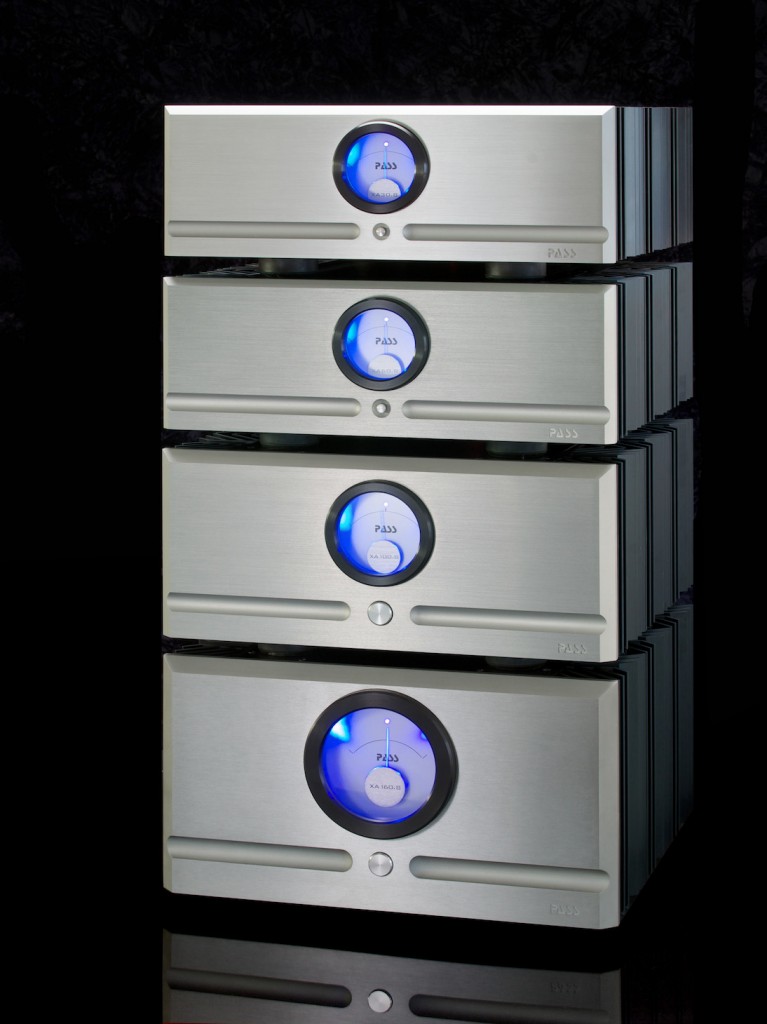 Model designations for the monoblock models are: X600.8, XA60.8, XA100.8, XA160.8 and XA200.8. The designations for the two-channel models are: X150.8, X250.8, X350.8, and XA30.8.
Going beyond…
The company says it strongly believes that state-of-the-art amplifier design goes well beyond component selection and technical specifications. They firmly believe in balancing electrical design with subjective analysis as well. Consequently, the company subjected the Point 8 series to a rigorous round of subjective testing in six different systems designed to deliver "peak musical experiences."
Pass Labs says that this new amplifier design has a larger Class-A power envelope, largely as a by-product of their employing higher power Toshiba MOSFETs (metal-oxide semiconductor field-effect transistors) as compared to previous designs. Not only that, but the company has employed a higher density configuration such that these MOSFETs run at just a fraction of their stated specification.
Lots and lots of MOSFETs…
As a result, the X250.8 and the XA100.8 both use 56 MOSFETs…while the X350.8, X600.8, XA160.8 and XA200.8 all use 72 MOSFETs.
As any good power guy will tell you, the amplifier's power supply is the most critical part of the design and that alone will give you an idea of its overall performance capability. The Point 8 series does not disappoint here either.
A powerful supply of power…
As in past designs, Pass Labs has incorporated large toroidal transformers along with paralleled fast/soft rectifiers. But they've upgraded the storage capacitors by a full third over their previous designs and they've added new RF filtering on the AC primary circuits. Neat!
Thanks to all of this, as well as a redesigned Direct Coupled front-end, Pass Labs says that this design has a full 10dB lower output noise as compared to their other virtually noise free designs. This is a significant improvement. (Please note: we have not tested these amplifiers to confirm the manufacturer's claims and are relying on supplied materials.)
Pricing and availability…
Prices run from $6,400 – $40,000 MSRP. Please see Pass Labs for an accurate estimate of when these new models will become available.
Be sure to stop by the Venetian Tower, room 34-209 to see this all-new amplifier line from one of the industry's most-respected amplifier companies.
Learn more about Pass Labs, see: passlabs.com.