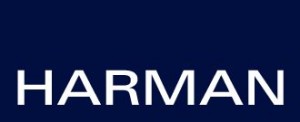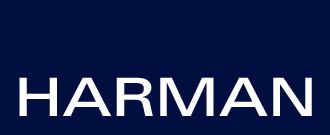 The release came across the wire at 8:00AM this morning and caught the industry totally off-guard – Harman International Industries, Inc. announced that it has signed an agreement with privately-held The Duchossois Group, Inc. to acquire its AMX, LLC subsidiary for $386 million. The move was not an immediately obvious one for Harman, which has been largely focused on building its automotive electronics division into a worldwide powerhouse.
But Harman did say it had a reason for taking this dramatic step…
Harman is a diversified manufacturing company that is largely in the OEM car, branded car, professional, and home electronics businesses. The company is home to a wide stable of brands – some of which are historically significant to the audio electronics industry, such as JBL, Harman/Kardon, and Infinity.
The company has divided its business into three major segments:
Infotainment – automotive information and entertainment systems sold to car manufacturers on an OEM basis
Lifestyle – a large category that includes automotive mid-level OEM systems, branded automotive systems, and branded mid- to high-end electronics for home, multimedia and mobile applications. Brands in this segment include: JBL, AKG, Harman/Kardon, Infinity, Mark Levinson, Revel, Logic 7, Lexicon and Selenium
Professional – offering a wide range of products…including electronics, lighting, speakers, headphone,digital signal processors, etc. – in the professional, musical instrument, and integration businesses. Brands include: JBL Professional, AKG, Crown, Soundcraft, Lexicon, DigiTech, dbx, BSS, Selenium, Martin and Studer.
But the 800-lb. gorilla is…
But of all of these businesses and brands, Infotainment is the 800-lb. gorilla of Harman with annual revenues equal to more than 53% of the company's total revenues of $4.3 billion in their last fiscal year. This is followed by Lifestyle with 31.1% and Professional with 15.7% of their total revenues.
AMX, LLC. is a leading provider of control and automation solutions for both commercial and residential applications. The company also provides a range of video switching and distribution solutions.
Desire to diversify…
Harman's interest in the company appears to come from a desire to diversify its business. In a prepared statement, Harman Chairman, President, and CEO Dinesh C. Paliwal said  that the company desired to "extend our reach beyond the car into the enterprise, where we already have a substantial audio presence."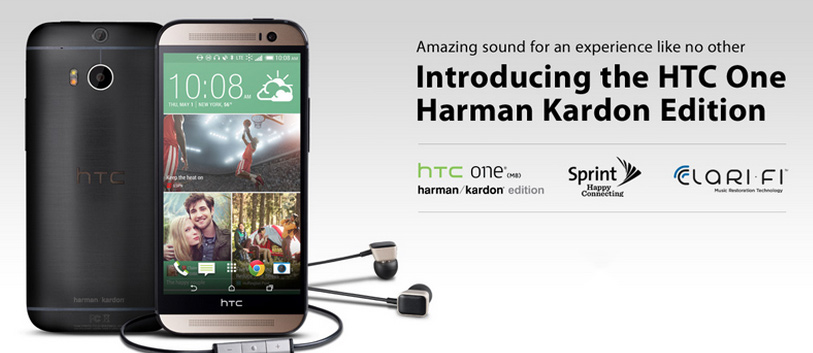 Feeling the pressure to grow…
Certainly, Harman may be feeling some pressure to find new sources of significant revenue as their sales were essentially flat from fiscal 2012 to fiscal 2013. The automotive business has completely recovered from the 2007 recession and after a couple of years of stunning growth rates will likely fall into small incremental growth at best.
Harman may also be influenced by Wall Street's new fascination with home automation in the wake of Control4's public offering. Many analysts are anticipating a more substantial recovery in the housing market over the next few years which would drive big growth for home automation and control companies such as AMX. Frankly, we've seen some of these analysts' estimates and, to us, they appear unreasonably optimistic…but the feeling is fairly widespread in the financial community.
"AMX is the global technology leader in enterprise control and automation as well as audio and video switching and distribution," Paliwal said in the statement. "With the addition of AMX, Harman will be uniquely positioned to provide complete audio, video, lighting and automation solutions to our customers globally."
Not just control…but video…
But more than getting into the control segment, Harman may also be looking at AMX as a way to expand into a new category for them – video. AMX systems switch and distribute video as well as audio – and this fact was cited by Harman Professional division President Blake Augsburger.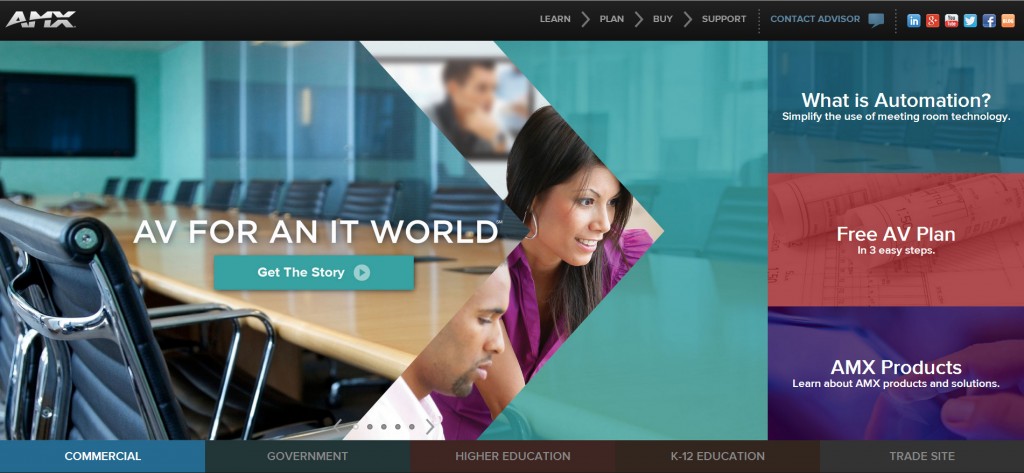 "Starting with the acquisition of Martin lighting last year, Harman has set forth a clear strategy to add visual solutions to our legacy of audio offerings," Augsburger said. "AMX's strong portfolio of video distribution hardware and software is a significant step into the video domain, reinforcing Harman's commitment to expand our professional portfolio with industry-leading technologies and brands in adjacent and complementary markets."
Harman recommitting to AV…
Several industry participants we spoke with seemed to feel that this could be a real indicator of Harman recommitting to the AV industry. Although one indicated to us that AMX may not be the best vehicle for their entry into the control and automation space.
One industry insider told us that Harman was likely more interested in AMX from the commercial side of their business rather than their residential business. According to this source with close ties to Harman, the company likely viewed it mostly as a strong complement to their existing pro business.
"They'll integrate some of their pro brands like Lexicon, Crown, and JBL with the AMX line," the source told us. "They'll leverage AMX to benefit all their pro brands."
Simplifying technology…
AMX was founded in 1982 with headquarters in Richardson, Texas. The company says its "hardware and proprietary software solutions simplify the way people interact with technology and are implemented worldwide throughout a variety of enterprises and venues such as conference rooms, hotels, classrooms, network operation/command centers, entertainment venues and broadcast facilities."
AMX employs 600 people in 19 locations worldwide. And according to one of our sources, Harman is going to need those employees.
"No one at Harman has any expertise in control or home automation," he told us. "So they're going to need those AMX employees."
One more possibility…
There is yet another element to this acquisition that may have been attractive to Harman. The large control companies such as AMX and Crestron sell products and solutions to a nationwide network of integrators. But they also do a significant amount of business – perhaps the bulk of their business – doing company direct installations. This idea of being able to sell and install sophisticated technology solutions and networks directly into large venues and customer-locations may be a further opportunity for other Harman brands.
For more information on Harman, see: www.harman.com.
To learn more about AMX, be sure to visit: www.amx.com.