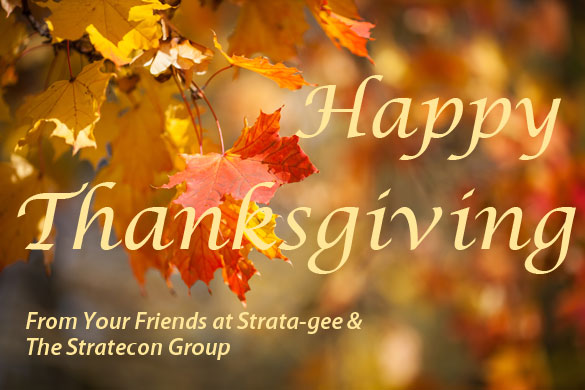 The Essential Four "Fs" of Life,
The holidays are upon us and this is a great time to take a moment and reflect on the important things in life…
For us at Strata-gee and The Stratecon Group, that is first and foremost our family and friends. This is closely followed by our staff and partners, sponsors, clients and – of course – YOU, our readers.
We are incredibly thankful for your continued, loyal, following. We couldn't keep doing what we do without your support.
So we wish you a safe and Happy Thanksgiving, filled with the essential four "Fs" of life: family, friends, food, and football!
Ted & your friends at Strata-gee & The Stratecon Group