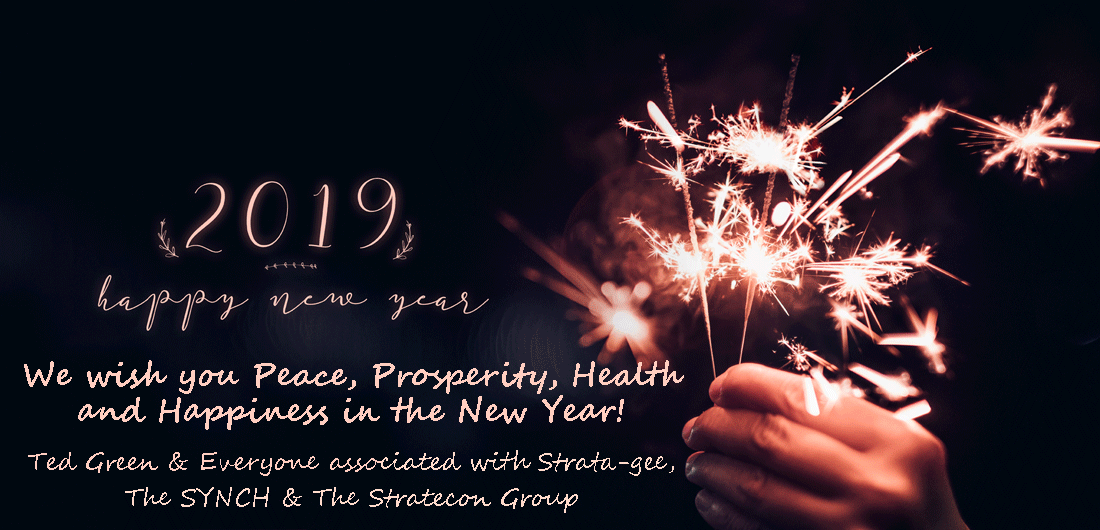 See our New Year Message below…
Wow…you did it again! Thanks to you we had another record year!! Honestly, at the beginning of the 2018, I wasn't sure that was even possible given the fact that 2017 had grown so much over 2016. You are finally convincing me that you find Strata-gee a useful resource.
So we dedicate ourselves to doing even more in 2019! We have some interesting changes planned…we'll take this journey together!
But for now, we want to wish you and all of your family and friends a New Year in 2019 filled with peace, prosperity, health and happiness!
Happy New Year!!
Ted Green and everyone associated with Strata-gee, the SYNCH & The Stratecon Group