<March 28, 2012> Earlier this month, the ALERT reported that ex-D&M President Bob Weissburg had joined Gibson Guitar as its global executive vice president. While Weissburg was said to have responsibilities over the entire organization, his focus is primarily on Gibson's audio and pro businesses which are growing largely as the result of several acquisitions by the company, including Onkyo's U.S. subsidiary, Onkyo USA.
Weissburg left D&M Holdings in the middle of 2011 and joined Gibson at the be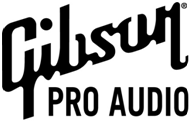 ginning of this month. Working out of Onkyo USA's offices in Upper Saddle River, NJ, Weissburg spent a few minutes updating the ALERT on the status of his still very new tenure at the company.
Audio focus…
First and foremost, Weissburg made it clear that his initial focus is on the audio side of the company's business. And there is good news to report there.
"This company has tremendous potential," Weissburg enthused. "We have a great brand, strong engineering power, a willingness to expand into new businesses, and a desire to create new products relevant to today's consumer."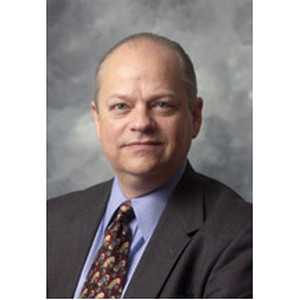 Market is changing, so are we…
We asked Weissburg his thoughts on the recent structural reforms made by his ex-employer D&M Holdings and his thoughts on competing with the company he helped build.
"I'm looking forward," Weissburg said, clearly not interested in discussing the past. "This market is changing rapidly and we're focused on our product planning and engineering right now."
When asked about the company's plans for a far-east sourcing operation – referred to in a meeting with reporters at CES as a "skunk works" operation. Weissburg's response was again ebullient, "It is very exciting," he told us. "You're going to see some exciting products come out of there in the near future."
Assessment of Onkyo's performance…
We asked Weissburg his assessment of Onkyo's situation noting that in an interview with reporters at CES, Onkyo CEO Munenori Otsuki and Gibson CEO Henry Juszkiewicz mentioned that Onkyo's business in the United States has been problematical.
"Onkyo in Europe has leading market share," Gibson CEO Henry Juszkiewicz told the ALERT this January in an interview at CES. "However, Onkyo in the U.S. has not done as well."
Upbeat…
Sounding upbeat, Weissburg said: "I've had really good interactions with Onkyo's engineers." He went on to suggest that the focus at the company now is working on innovative products  for a new (and ostensibly brighter) future. Weissburg repeatedly deflected questions on Onkyo's past status, steadfastly focusing on the company's future.
Weissburg also noted that Onkyo's joint venture with Teac/Tascam is a high point and will also bear fruit soon. "There is a lot of great things to come out of this company," Weissburg said.
"[Gibson CEO] Henry is aggressive and wants to move quickly," Weissburg also told us, suggesting that momentum will build…not bog down.
Onkyo has gone dark…
We mentioned to Weissburg that some Onkyo dealers complained to us that there seems to be a drop in the level of information flowing to them from their sales contacts. One dealer told us, "Onkyo has gone dark."
Weissburg says that right now it's "business as usual" with the existing sales team at Onkyo – suggesting that there is no news blackout and regular business activities are continuing.
"We are supporting our dealers and conducting normal account management duties as usual," Weissburg said.
However, it is true that Weissburg is also deeply involved in a thorough assessment and business planning process for the company.
"We're studying every element of our business," Weissburg told us. "It doesn't happen in 30, 60, or 90-days…I'm only three weeks into it."
"Right now, we're asking ourselves, 'How do we make things better,'" Weissburg said, "for all of those things we do."