Frederick Jared Ampel, a long-time AV industry vet participating in the pro, commercial, and residential segments, died August 28, 2022 from diabetes and kidney complications. He was 75 years old and enjoyed a 50-year career in AV – a career in which he was still active until his death. While well-known in certain industry circles, Ampel was not a household name and he'd likely not have wanted it any other way.
But Fred Ampel's influence had a direct impact on the industry…
"Ampel here!" Over the last several years, this was how many telephone conversations commenced at Strata-gee headquarters. Of course, there was no need for Fred to announce his name. I instantly recognized his inimitable, gravelly, and forceful voice. I never knew what was coming, but I always knew it would be interesting.
Fred was a friend of mine and he would regularly reach out to comment on stories published on Strata-gee.com or in the Strata-gee e-newsletter. He was an avid reader and usually couldn't wait to share with me what I had written that he agreed with – or to suggest what he thought I had gotten wrong and why.
Fred was a regular source of information and insight that informed many of my posts. He was deeply connected with sources and resources around the world and regularly offered key insights into product, marketing, training, and supply chain issues.
Intensely Inquisitive, He Voraciously Consumed Information
Fred Ampel was born on August 6, 1947, to David B. and Nancy H. (Hudesman) Ampel and grew up in Mahopac and Queens, New York. An intensely inquisitive person, for his whole life Fred had voraciously consumed information and had an expansive range of interests – not only academically, but also in fast cars, guns, aircraft, and more.
After high school, Fred attended Long Island University (LIU) where he earned his first degree, a Bachelor of Arts in English and Music. After LIU, he joined the Air Force – a part of his life where – as a true man of mystery – he told me that he could not discuss his military activities, as much of it is classified. What I've learned is this, he was involved in action in Vietnam, was stationed in Guam, and was on a B-52 bomber crew serving as a bombardier and navigator.
After Military Service, Heads to Boston University
After completing his military service in the early 1970s, Fred rededicated himself to furthering his education and enrolled at Boston University (BU). It was there he earned a Master's Degree in Electrical Engineering and Public Communications. Think about that for a moment…Electrical Engineering…and…Public Communications. These are two dramatically differing disciplines – almost diametrically opposed. Normally, engineers are NOT very social (or public)…and public communications folks are NOT very technical. However, Fred is both.
In a way, his chosen areas of study are a clue to the uniqueness of Fred's career…and character.
At BU, Fred was working towards a Master's Degree. As part of the process of earning a degree, he needed to produce a Master's Thesis. His Master's Thesis provides yet another clue to the mettle of the man – revealing another aspect of his character…he loved to pass on his knowledge to others. In other words, a true educator.
A Challenge: How to Teach 5-8 Year Old Children 'Abstruse Scientific Concepts'
Fred's thesis was titled, "Why is Down, Down?" The idea for this project was based on a tremendous amount of research he completed on the theory of early childhood education. Keep in mind, Fred was a communication major…NOT an education major. His experiment was to test a new concept in early education – the use of short "drop-in" one-minute animated videos (the length of a commercial) – to, in Fred's case, be applied to teaching challenging concepts that are difficult for children to learn.
As Fred's paper puts it, "The original germinal concept for the program revolved around the teaching of complex and often abstruse scientific concepts to children through the use of a learning burst or educational commercial method." That abstruse scientific concept? Gravity.
His Artistic Endeavors
Fred traveled to New York City and enlisted the aid of the folks at Children's Television Workshop (the Sesame Street people), as well as to The Schools for the Future. He convinced a local Boston public television station to contribute funding, enlisted the aid of low- and unpaid volunteers, wrote the script, worked with animation artists, coordinated school resources and local public TV resources and more.
In many ways, as you read his thesis, you see the extensive degree to which he contributed to the ART of this project (conceiving the concept, writing the script, working with artists and illustrators, enlisting help/funding/materials). He then described in detail the SCIENCE of creating five such drop-in videos. His extensive explanation taps into his personal knowledge of production technology, processes, and gear.
At First, a Disaster
The first pass was a disaster – all explained in painful detail in the thesis. Mostly, he was trying to do something the school didn't have the proper facilities to accomplish. Halfway through, he had to scrap all that had been done to that point…and begin again, adjusting his approach for the second attempt. It took real determination to make that decision, and he had to work hard not to lose his entire team over that choice.
Ultimately, Fred succeeded with the added assistance of a local public TV station both in terms of production facilities and process – and also in terms of agreeing to broadcast his videos in Boston as part of their children's hour over several ensuing weeks.
Research, learning, knowledge, and sharing/teaching – all fundamental concepts shown in this Master's Thesis…and all concepts to which Fred Ampel would go on to devote his entire life to accomplish. I would also add that his thesis reveals a unique sensitivity to the balance of art and science AND to his incredible grit and determination to get the job done…and done right.
Not Afraid to Fight For What's Right
As a person, Fred was supremely confident, strongly self-assured, and extremely passionate about those things in which he strongly believed. He was not afraid to fight for what he believed was right. Not what was right for him, but for others – for the student if it was an education course…or for the consumer if he was helping a company design a product for the market.
For some, these attributes made Fred kind of challenging to get to know. Some would find his confidence and his passion off-putting. Even his closest friends would admit that Fred's style could create conflict with some folks. But for those who could see past this prickly outer shell, inside there was a highly capable technologist, an extremely gifted educator, and – most importantly – a big-hearted friend.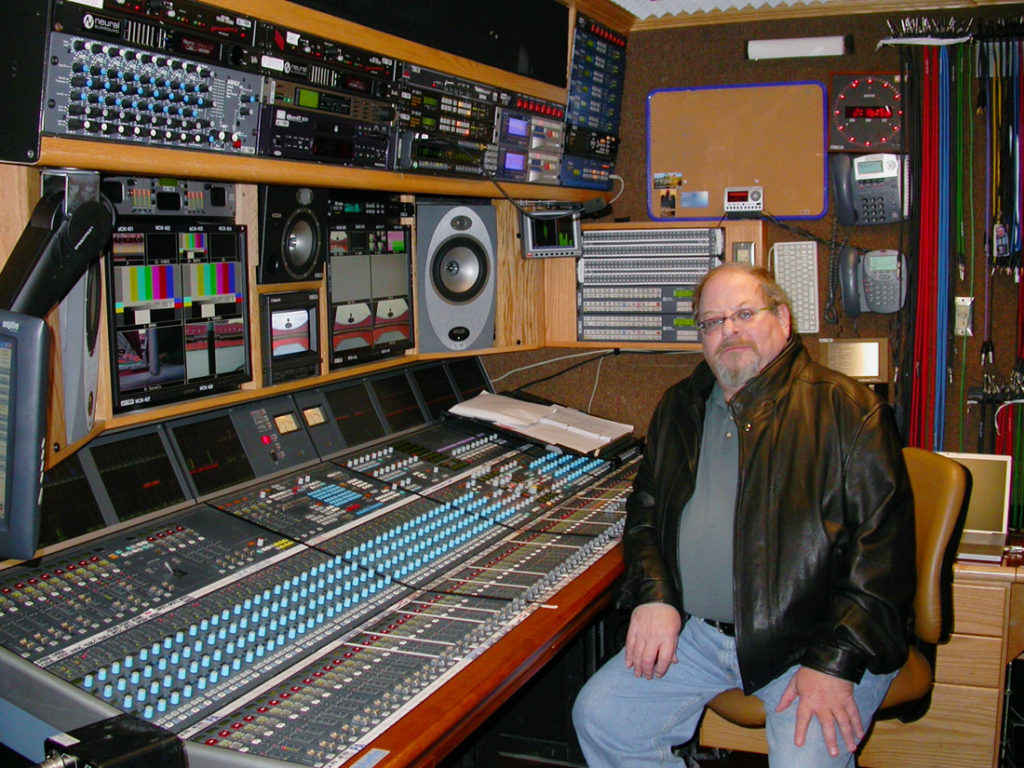 Begins a Career as a Recording Engineer – Further Blending Art & Science
While in Boston, Fred had the opportunity to work as a recording engineer for Woodland Sound Studios, getting his first taste of professional audio gear, such as multitrack recorders and large mixing consoles. He also worked for WBUR radio where he produced a classical music program.
Fred also worked at WGBH-TV where he was responsible for audio on renowned chef Julia Child's cooking shows. Julia ignited Fred's interest in cooking and he received personal cooking lessons from her. He went on to cook gourmet meals for the rest of his life. He was truly a man of many interests and took every opportunity to learn more and become an expert in many of those areas.
Expands Career as Recording Engineer in Los Angeles, Becomes the 'Drum Doctor'
Still in the 1970s, Fred eventually migrated to the veritable heart of the music industry, Los Angeles, where he worked in audio with KPFK Radio, Sound City Recording, and Dave Kelsey Sound. He also started his own audio company called Audio Concepts.
Fred took to audio engineering and his career grew. He ultimately worked with some of the top musical groups of the day during this golden era of music. He gained a reputation as an engineer able to capture the best sounding recordings of drum kits – a notoriously difficult instrument to record. Drums are the foundation of the recording and critical – Fred's system for recording better-sounding drums (never revealed to my knowledge) earned him the nickname, the "Drum Doctor."
Hits the Road as Sound Mixer for Live Performances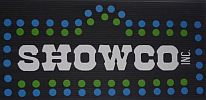 His reputation as a master at the console opened up opportunities for Fred in live music. In the late 70s to early 80s, he had the opportunity to work with renowned audio engineer Martin Luther "ML" Procise III at the leading sound reinforcement system company in the day Showco, Inc. (now part of Clare Brothers). This allowed him to work with a wide range of touring artists, including some of the same artists he had been working with in the recording studio, as they toured around the country. Fred was tapped as both FOH (front of house) and monitor engineer during this period.
In the late 1980s, Fred began dabbling in the tech industry news business and was ultimately hired by Intertec Publishing who moved him to Kansas City to start up a new venture, Sound & Video Contractor. He would go on to have key roles also with Systems Contractor News and Residential Systems. Becoming an editor of a trade magazine allowed Fred to amplify his influence via his editorial content that exposed both his knowledge and his insight.
Publishing Work Leads to Trade Shows & Associations
It was this stint in publishing that afforded Fred the opportunity to interface with the major trade associations including the National Systems Contractors Association (NSCA), the Audiovisual and Integrator Experience Association (AVIXA -then InfoComm), the Custom Electronics Design & Installation Association (CEDIA), and the Audio Engineering Society (AES). Those partnerships would change the vector of his career and further drive his influence – now to an industry level.
However, there was an unintended consequence of Intertec Publishing moving Fred to Kansas City, one that would rock his personal journey through life. Because it was in Kansas City that he would meet Linda Hatfield, the woman he would go on to marry in 1992. Fred and Linda are said to have enjoyed a truly strong bond and toured the world together until she passed away in 2007.
Trade Association Roles
As an active contributor to an emerging AV tech industry, Fred's role can not be overstated. He was there in the early days of the formation of CEDIA, becoming a multi-decade contributor and valued educator for the organization. Before that, his efforts on behalf of InfoComm are nearly legendary as well.
Jason McGraw, currently Group Vice President at Emerald Expositions, in the past had been a top executive at AVIXA, the organization that fields the InfoComm show. McGraw spoke glowingly of Fred Ampel, with whom he worked closely with over the years both in terms of its education programs and in special technology exhibit design. He sought to put a finer point on Fred's many contributions to growing the industry.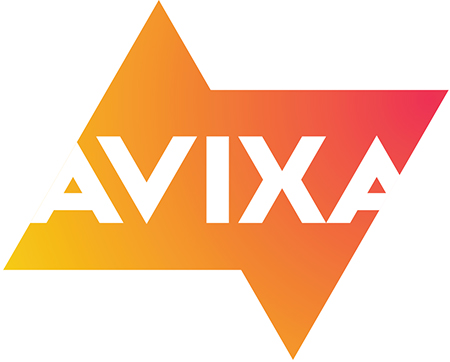 Fred was instrumental in many ways in helping to grow the audio side of the InfoComm show. He was certainly very much an advisor to me when I was at InfoComm, helping with recruiting audio manufacturers to the show, developing audio programming for the show – of course he taught different audio sessions – and he was very involved in a number of the special events that we did over the years together. I think he certainly was a great contributor to the industry. He even worked on some of the revisions to the audio standards at AVIXA.

Jason McGraw, Former Senior VP of AVIXA (InfoComm)
Fred as 'Audio Whisperer' to InfoComm
McGraw noted that Fred was an early member of the InfoComm Audio Advisory Committee, which started in 1994.
"He was always big on sharing his knowledge and, you know, he provided a lot of insights and advice to me over the years," McGraw said. "He always offered advice on who is doing what, or who to get in touch with on this. You know, he was kind of the audio whisperer."
Some of McGraw's favorite memories of working with Fred were centered on his efforts in building special technology exhibits at InfoComm. He noted in particular the dramatic displays known as the Ultimate Digital Theater, the Immersive Audio Experience, and the Command Center. Often these technology displays were early in the development of the technology and required borrowing early versions of products not generally available yet. Fred had the ability to reach out to top executives at companies like Sony or Panasonic…or even ABC Entertainment or Fox…to borrow gear or content for these demonstrations.
Great at Telling Stories and 'Spinning a Yarn'
"He didn't suffer fools and he didn't take any B.S.," McGraw chuckled. "He was always great at telling a story and spinning a yarn – I loved that about Fred. We've had many hours-long conversations over the years."
It is striking that when speaking to multiple people who knew Fred well, there are remarkable similarities in the way they characterized how they perceived Fred's role in the industry. Michael Heiss, a long-time industry consultant, journalist, and CEDIA luminary, also felt that Fred's role in the formation and growth of CEDIA is under-reported and under-appreciated.
Fred 'Instrumental' in Creating CEDIA Certification Testing
For example, he tells the story of how Fred was instrumental in convening a special panel of technologists to create the first CEDIA certification testing. In fact, Heiss says, Fred was forceful in convincing the CEDIA community that certification was necessary for the industry – something that's taken for granted now, but was a new concept then.
Part of what Fred did [in the early days of CEDIA] was to convince the folks at CEDIA that certification was necessary. He was instrumental in the formation of the committee that led to the first two CEDIA certification exams. He made sure that the questions were thoroughly researched and written properly. If fact he was so insistent in this process that he was driving us all a little nuts, but that was his passion for perfection in this new process. I just don't think it is well known that he was a central person in the establishment of CEDIA certification.

Michael Heiss, Long-time industry consultant, journalist, and CEDIA luminary
Like many of Fred's friends, Heiss was well acquainted with Fred's often blustery mannerisms. And as others had suggested, he noted that Fred's sometimes curmudgeonly ways were really only an expression of his passion for ensuring that things be done in a way to help the intended audience grasp the message.
Foundational in Establishing Key Trade Mags; A 'Truth-Teller
Heiss went on to note that not many people are aware of the fact that Fred "…was foundational in establishing a lot of well-known industry trade publications. That includes Systems Contractor News and S&VC, among others. He also mentored a lot of people – he mentored me – and brought a lot of other people along" for the ride in the industry.
"One thing I'll say about Fred is that he was a truth-teller. And when I say a truth-teller, I mean not only a truth-teller in that what he says is truthful, but also in his not being able to abide by others who did not tell the truth," Heiss added.
A Preeminent Guru in the House of Worship Channel
In the early 2000s, Fred left Intertec and founded Technology Visions Analytics, a consulting business focused on technology business, marketing, and product development. He would build a successful business there that would last the rest of his life doing what he loved best – working with various companies on developing new products, designing hugely impactful booth systems for trade shows, and – especially later – becoming a preeminent guru for the worship market, designing impactful systems for any size church/temple/mosque within any budget. He was a bit of a wizard in this and the bigger the challenge, the more fun he had specifying/designing/delivering the perfect solution.
Fred was a real character, filled with wisdom, insight, and experience – and quick to share his knowledge with anyone who was interested. He impacted many clients, readers, industry groups, and friends. For that reason alone he will have a lasting impact on our industry.
I will certainly miss our long discussions and many debates. Rest in peace, my friend…
Final Details
The last remaining member of Fred's family is Efrem Krisher, a cousin, from Portland, OR. He is preceded in death by parents David B. and Nancy H. (Hudesman) Ampel, his wife Linda (Hatfield) Ampel, and his dogs.
There are no plans for any funeral or gathering. However, there are plans for a virtual wake sometime in October…details are to be announced later. Fred's remains will be interred near his parents in Hartsdale, New York. Donations may be made in the name of Fred Ampel to the Scottish Terrier Club of America Rescue Trust Fund c/o Linda Hill, PO Box 187, Gramling, SC 29348.
SPECIAL THANKS: I want to take a moment the offer my gratitude to Chris Foreman, a really good friend of Fred's. who dug up much of the information in this obituary.
The Last Word From Fred Ampel
Finally, I will leave the last word in this post to Fred Ampel, because that is the way he would want it to be. Just days ago, I asked Fred about his legacy. What follows is an exact transcription of what he said.
Fred, what would you like your legacy to be?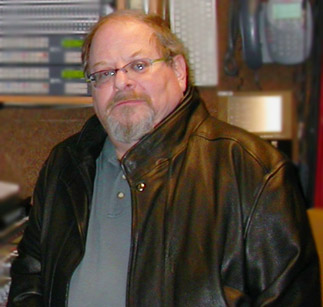 Without hesitation, Fred Ampel said: "Three things, I would hope:
#1
"He never lied. He always told the truth. He was a man of integrity."
#2
"He busted his ass his entire life. He did it his way and only his way. And he left the same way."
#3
"There's a lot of great music that I worked on, with many, many great artists and friends. I love all of it. I'm proud to have done it. I'm proud to have done CEDIA and InfoComm with Mike Heiss and Steve Thorburn and all those exhibits we built…and the many, many 'firsts' that we created.

"And the one I'm probably most proud of, I think it was the early 2000s, was at InfoComm in Dallas. Mike Heiss and I built the world's first truly digital theater. With two one-of-a-kind devices on the planet at the time: the first GE Talaria full digital projector; and one of only two on the planet at the time, a Sony D2 digital tape machine. And 10,000 watts of power from EAW! We cracked windows in that room and dropped the ceiling tiles out of the room below us…of which I am proud. That was the very, very first true digital theater ever."