CEO Gou Goes All Out – Meets Face-to-Face with Japanese Gov't Officials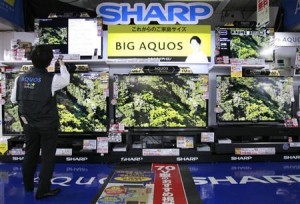 Although the odds appear stacked against Taiwan's Foxconn in its bid to acquire Sharp Corp., new reports suggest that CEO Terry Gou has intensified his efforts to win the troubled Japanese giant by meeting directly with Japanese government officials and offering new promises. In a report out of Japan by Reuters, sources are saying that Gou will do whatever it takes to win the company, including detailing more of his plans to assuage concerns and eliminate opposition to the deal.
But can Gou pull it off over a competitive bid from a government-backed entity?…
Foxconn, whose official company name is Hon Hai Precision Industry Co., currently has the highest bid on the table – about $5.3 billion, more than double its initial offer. Foxconn is a large manufacturer of technology products and is reported to be the single largest global supplier of products for Apple, Inc.
For Foxconn, Sharp expands their LCD screen manufacturing capabilities, improving efficiencies and cutting their reliance on outside sources. For Sharp, whose problems have been widely reported by us and others, the deal may well stave off a complete collapse of the company.
Gou Goes There
Gou has traveled to Japan to meet with all interested parties, including government officials, Sharp executives, and the company's current highly-concerned lenders. As a result of these meetings, Gou has adjusted his offer to try and address concerns.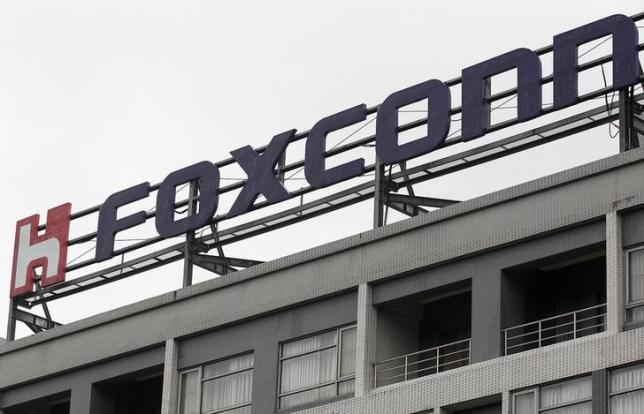 For example, in making the initial offer for Sharp, Gou loudly proclaimed he would dismiss all of Sharp's top executives. However, it quickly emerged that the Japanese government was considering opposing the deal because of a concern over transferring Sharp's technology – both product and manufacturing technology – to a foreign entity. So Gou quickly pivoted and suggested he would keep Sharp's Japanese management so that, in a sense, control of these technologies would remain in Japanese hands.
More Promises
But other concerns have emerged in Japan, including rumors that emerged suggesting that Foxconn would institute a large-scale termination of Sharp's Japanese employees. Now Gou is said to be promising to maintain the company's employment levels.
Foxconn's most significant competitor for Sharp is a consortium being assembled by the Innovation Network Corporation of Japan (INCJ). This government-backed investment group is also meeting with Sharp and its lenders – as well as another Japanese display manufacturer, Japan Display – in an effort to structure a proposal that keeps Sharp's assets firmly in Japanese hands.
"Hon Hai's offer is detailed," a source with detailed knowledge of the discussions told Reuters. "It's considerably realistic and can't be ignored."
INCJ Continues to Have the Inside Track
Currently, INCJ's offer for Sharp is only about half of Foxconn's. However, new reports indicate that INCJ is trying to get further participation from Sharp's banks and other investors to try and close some of that gap.
At the end of the day, whether or not INCJ can increase their offer probably doesn't matter, as clearly there is political clout to their position. Even Reuters noted at the end of their report, "INCJ was still considered the favoured [sic] buyer…partly because of the certainty that the state's involvement brought to the deal."
SEE MORE
See more of our coverage of Sharp Corp. by clicking on "Sharp" in the Tag Cloud on the right-hand side of your screen in the sidebar. Alternatively, you can type "sharp" in the Search box on the right-hand side of the menu bar at the top of this screen.
We also have substantial coverage of both Hon Hai Precision and Foxconn, for those seeking more background.