Foxconn International Holdings Ltd. (FIH), announced today that for fiscal year 2012 the company had the biggest loss ever since it listed its stock in 2005. FIH, which says it is the world's largest contract manufacturer of cellphones, booked a net loss of $316.4 million for the year.
Why did FIH lose money for the first time? See details below…
According to the company, the reason their net profit slipped into the red in 2012 was because of weak orders from some of its "major" customers. Even though the loss was the largest in their history, it actually was less than many analysts were expecting according to a survey by Thompson Reuters which showed banks and brokers forecast a loss of $317.9 million.
FIH had reported a profit of $72.8 million for 2011. FIH stock is traded on the Hong Kong stock exchange.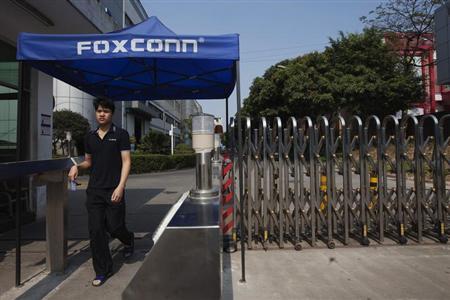 Then company assembles cellphones for customers like Nokia Oyj and Huawei Technologies Co. Ltd. FIH has struggled over the last couple of years as orders from their customers have trailed off.
FIH is a division of the better known Foxconn Technology Group and is in the process of changing their name to FIH Mobile Ltd., to avoid confusion with their parent company which is not a public entity.
To help FIH out, Foxconn Technology Group has shifted some of the production of Apple, Inc. orders from their larger subsidiary Hon Hai Precision Industry Co. Ltd. However, according to a story in Reuters, the contribution from this arrangement has been minimal so far.
"FIH's fundamentals remain lackluster due to a lower-than-expected sales contribution from new customers (Amazon/Apple) and increasing low-margin orders from China smartphone customers (Xiaomi/Huawei)," Dale Gai, an analyst at Barclays Research, said in a report according to Reuters.
FIH stock has taken a beating in 2012, with the price dropping 25% by the end of the year as a result of their financial struggles.