Quadrant Solutions, a supplier of magnets and magnetic assemblies announced today that Kathy Gornik, former co-founder of high-end loudspeaker manufacturer Thiel Audio, has joined the company in a new business development role. Gornik's appointment is effective immediately.
See more on this announcement, including the status of fellow ex-Thiel employee Dawn Cloyd…
As we previously reported, Gornik had sold Thiel to a Nashville consortium back in November 2012. Although sources indicated to us the original plan was for Gornik to stay on board with the company under new ownership, within days of the deal closing, disputes were said to have arisen and ultimately Gornik left the company, followed by her daughter Dawn Cloyd who was Thiel's international sales manager.
Within two weeks of the sale, we were granted an in-depth interview with new owner and CEO Bill Thomas. Thomas confirmed to us that Gornik and Cloyd had left the company but declined to discuss on the record the reason for the departures.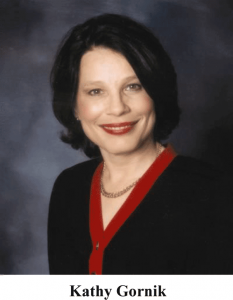 Cloyd is also joining Quadrant…also in a new business development role. According to the announcement, both Gornik and Cloyd will be seeking out new opportunities for the company drawing upon their extensive connections with consumer electronics companies.
Quadrant was originally launched in 1992 in Sunnyvale, California as a manufacturers representative firm specializing on the magnetics industry. Within a year, the company expanded into the manufacturing of magnetic products and assemblies in order to exercise more control over the quality of the goods they were supplying. The company targeted the high tech industry in Silicon Valley and Northern California.
In 2001, the company opened a second facility in Louisville, Kentucky which become home to a division providing engineering services, logistics, and vendor sourcing services. This office is where Gornik and Cloyd will be located.
"After my departure from Thiel, I was introduced to Quadrant and was pleased to find a company I could feel confident presenting to my trusted, long standing industry associates.," Gornik explained in the prepared statement. "Quadrant has a lot to offer anyone in our industry who uses permanent magnets or magnetic assemblies of any kind."
For more information on Quadrant, see: www.quadrantmagnetics.com.