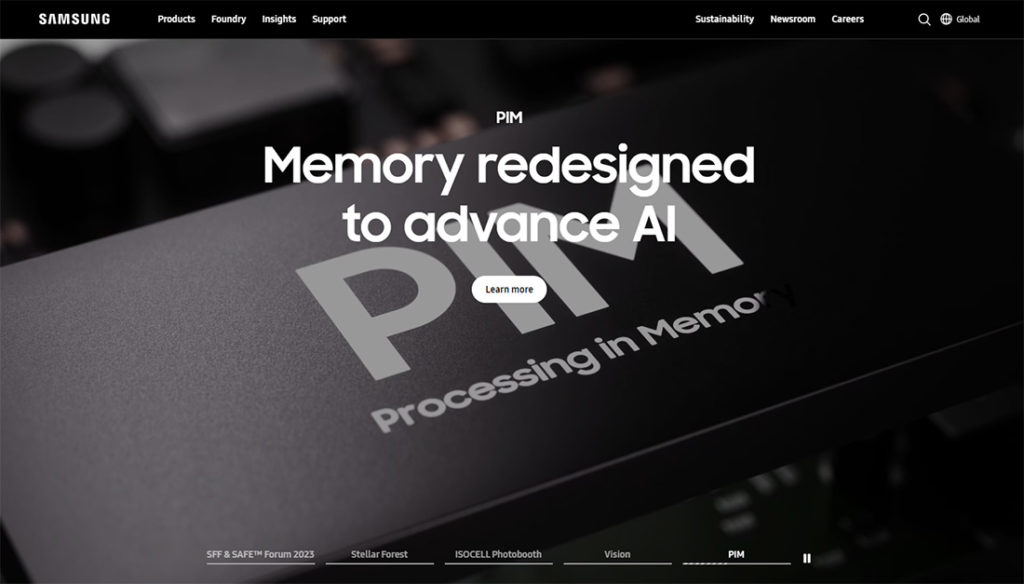 A former high-level Samsung Electronics executive was indicted on Monday for industrial espionage as it is alleged that he stole trade secrets in the form of blueprints and designs for an advanced Samsung chipmaking factory in order to create an identical one in China. South Korean prosecutors say the executive's actions jeopardized national economic security, according to a report by the Reuters News Agency.
See more on this surprising Samsung news
You may or may not be aware of the fact that sentiment in Asia is incredibly tense right now. Many factors contribute to the tension, but it mostly centers around the eroding relations between the U.S. and China.
The fact that those eroding relations could result in a military flare-up or even out-and-out war should China decide to pull a Russia and declare Taiwan as theirs to take, is a truly scary proposition for many Asians. In some ways, the gravitational pull of all of this has resulted in South Korea and Japan both improving their relations with each other…and with both of them being pulled magnetically under the sphere of U.S. influence to a new American alliance in Asia.
The Push-Pull of Opposing Forces
However, that being said, the reality is that China is the fastest-growing economic power in Asia as both importer and exporter with their Asian partners. And it is this push-and-pull of opposing, if unseen, forces that are a major contributor to increasing geopolitical instability.
But another factor raising tensions is the global realignment of chip manufacturing. This is part of the U.S. – China feud, but it has also caused its own severe issues throughout Asia already.
A Singular Case of Industrial Spying Turns Into an International Incident
It is this background that helps to explain why a singular incident of industrial espionage has risen to the level of an international incident. Even the president of South Korea, Yoon Suk Yeol, commented on the matter, saying that chip industry competition is an "all-out war."
The executive in this case is a 65-year-old seasoned technology executive who worked for Samsung for 18 years. Interestingly, his exact role at Samsung is never revealed in this – or other – reports on the matter. Also not revealed is his identity, which is unusual. Adding to the story is the fact that the same executive had also worked as a vice president for SK Hynix – another major chipmaker – for 10 years. This means he has a combined 28 years of experience as an executive in the high-tech chip manufacturing business.
But…What Did He Do?
What is he accused of doing? According to a separate report by Bloomberg News, who also did not reveal his identity, the executive is alleged to have stolen the latest blueprints and sophisticated design plans for a Samsung state-of-the-art chip manufacturing or fabrication plant, known as a "fab." He then attempted to build an identical factory in China, based on the stolen information.
But the now-indicted Korean executive was even more industrious than that. Prosecutors say he poached 200 top semiconductor experts from Korea and stole more than $200 million of critical data from Samsung, as reported by Bloomberg. He has denied all allegations lodged against him.
Needless to say, Samsung – and South Korea – were not amused.
Adding Insult to Injury
To add insult to injury…our industrious industrial spy started building his brand new state-of-the-art fab just 1.5 km (about 1 mile) from an existing Samsung factory. Samsung executives at that fab could literally watch this brand-new version of their facility be built right under their noses.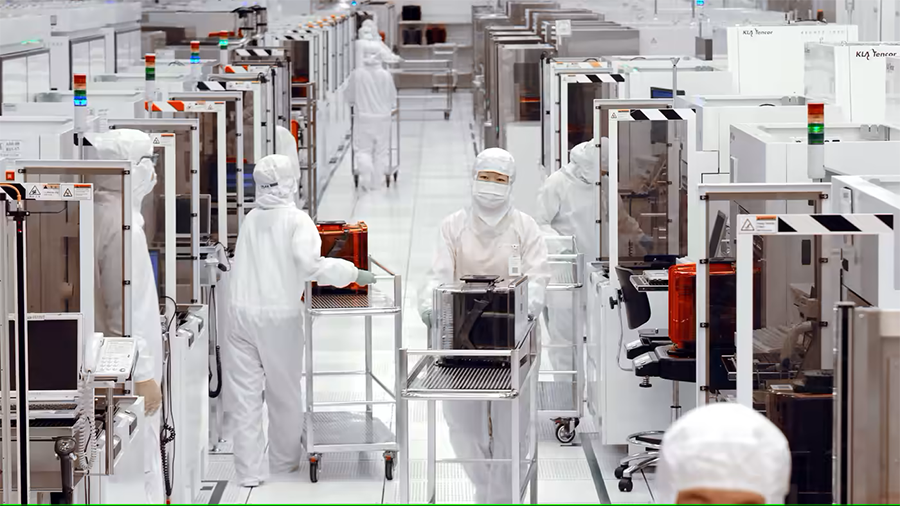 An Ambitious Plan Involving an International Conspiracy
The plan was an ambitious one involving an international conspiracy. Ultimately, prosecutors have indicted another six participants, including an inspection company employee accused of taking certain architectural plans from a Samsung semiconductor factory. Also, other unnamed chip manufacturers were involved in the scam, including companies from China and Singapore…as well as investment capital from mainland China and a key $6 billion pledge from a Taiwanese firm.
The project ended up not getting completed when the Taiwanese firm failed to deliver the $6 billion it had pledged to provide.
The fact remains that there is a lot of action in the chipmaking game – ever since the supply chain issues caused the Biden Administration to launch the CHIPS Act in a major effort to "re-shore" chip manufacturing in America. This American initiative caused major markets around the world to launch their own actions to build chip capacity. As Bloomberg notes, not just in the U.S. and China, but also in Japan, Korea, India, and the EU.
Says Bloomberg, "…just about every major nation is eager to secure a domestic share of chipmaking leadership."
Emboldening Those Less-Ethically-Minded Sorts
However, all this activity has emboldened those less-ethically-minded sorts – like our former Samsung executive – to try to get a bigger piece of the pie for themselves. Hence, South Korea has publicly announced its intentions to increase monitoring and enforcement specifically in the chip sector – a critical industry to the country.
And South Korea's crackdown on both the chip sector, and on industrial espionage, has generated results. In just the past four months, police have arrested 77 bad actors involved in 35 cases of industrial espionage across the country. So it looks like our ex-Samsung friend, if convicted, will have lots of company in jail.
See more on Samsung Semiconductors at semiconductor.samsung.com.