Access Networks announced on Wednesday a new way to hide wireless access points and wireless network range extenders throughout a home for those who, unlike some of us, do not appreciate looking at the antennas and flashing lights typical of these products. Their solution? A wireless access point enclosure with a magnetically retained, paintable cover.
See more on this simple solution from Access Networks…
Access Network's Access Point (AP) Enclosure is a simple way to hide often multiple wireless access points and wireless range extender devices that can be necessary to provide usable wireless coverage throughout a residential system installations. It is a simple concept that is easy to install, but also helps to ensure happy clients with this hidden spot for necessary system components that improve their wireless network's performance.
A 9″ x 9″ enclosure that is simple for integrators to install, the AP enclosure features four logically placed keystone knock-outs to provide for cable connections. It also offers two choices for the shape of its cover – either a round cover, or a square one. The covers provide for quick easy access to the device and are paintable to match any room decor.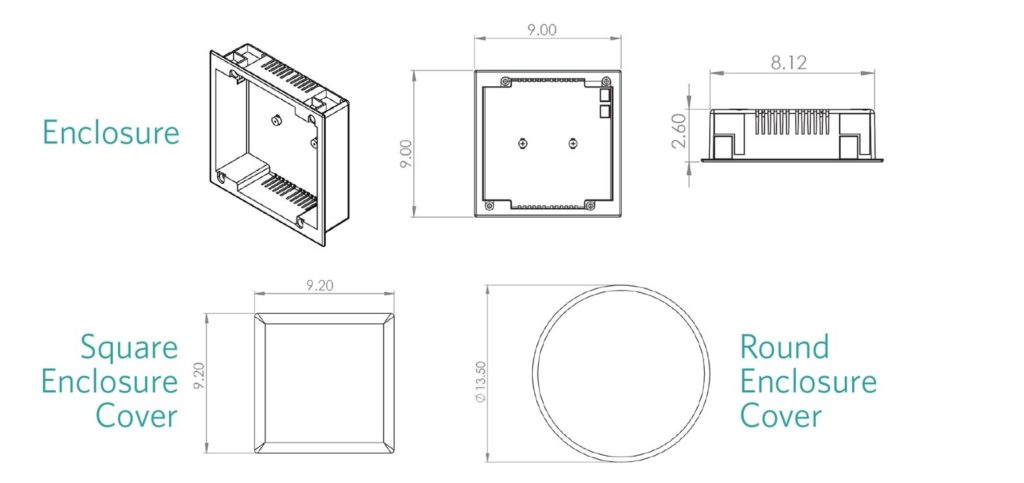 Also available is a new construction ring that provides for proper box positioning prior to drywalling. The enclosure also smartly features side-venting to prevent heat build-up from the device.
"We brought the AP Enclosure to market as a direct response to feedback from integrators regarding the challenges they were facing finding discreet, secure locations for access points," said Access Networks CSO Bryce Nordstrand. "This so.ution can be easily customized to match any decor – it brings tremendous value to the client and added profitability for the integrator."
The AP enclosure was originally engineered for Ruckus R310 and R510 access points, but the company says it will work with any access point or range extender, depending on their dimensions. The Access Networks AP Enclosure is available for re-orders starting today. It is expected to be shipping in September and sells for $139 MSRP, including your choice of cover shape.
Learn more about Access Networks at: www.accessca.com.