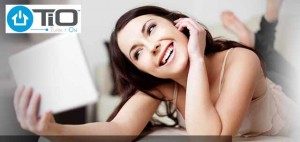 In what was a complete surprise to many last week, several industry reps and dealers received a letter from Audio Control Technology Partners (ACTP) CEO Mike Anderson that announced the return of Turn it On (TiO) to the market. TiO, as you might recall, lost funding back in May and ultimately disappeared from view…all before they shipped their first product.
A Strata-gee EXCLUSIVE: TiO's Anderson shares the inside scoop on recent developments…
We have been following the TiO line for some time now, as it appears to be a well-designed and fairly savvy home automation system featuring wireless audio streaming and distribution. The company seems to have thought of everything and showed mock-ups of not only audio-centric system devices, but also a lighting control module and even a smart looking climate control module.
On top of this, the company had designed an all-new user interface that they say was designed from an "outside in" perspective. By this they meant they started with the user and worked backwards to program in simple system functionality that is easily accessed by non-technical end-users.
We were surprised…
So, like many, we were surprised to learn that the company had been hit with funding issues that threatened their existence. As we reported in May, funding that had been anticipated earlier this year had failed to materialize and this – coupled with a legal settlement in the wake of an unfavorable ruling – caused the company to cease operations.
Now, Anderson tells dealers and reps, "the rumors of our death have been greatly exaggerated." According to the letter to dealers, ACTP (formerly 3vNet, formerly Colorado vNet) has partnered with an ODM (original design manufacturer) in the United States called Anuva Manufacturing who has made a significant investment in the company.
"Aunva is financing the build of the first 2000 AZSS1 and the first 2000 of the TL4," the letter read. "Vinu Patel, the owner of Anuva, has a seat on the Board of Directors of ACTP."
Products shipping…
And, the July 18th letter surprisingly promises, for the AZSS1, MC1 and PS1 models – "shipping starts next week." This is especially surprising given that the letter also says that the company has already moved facilities to a new facility in Melbourne, FL – just down the street from where Anuva is based.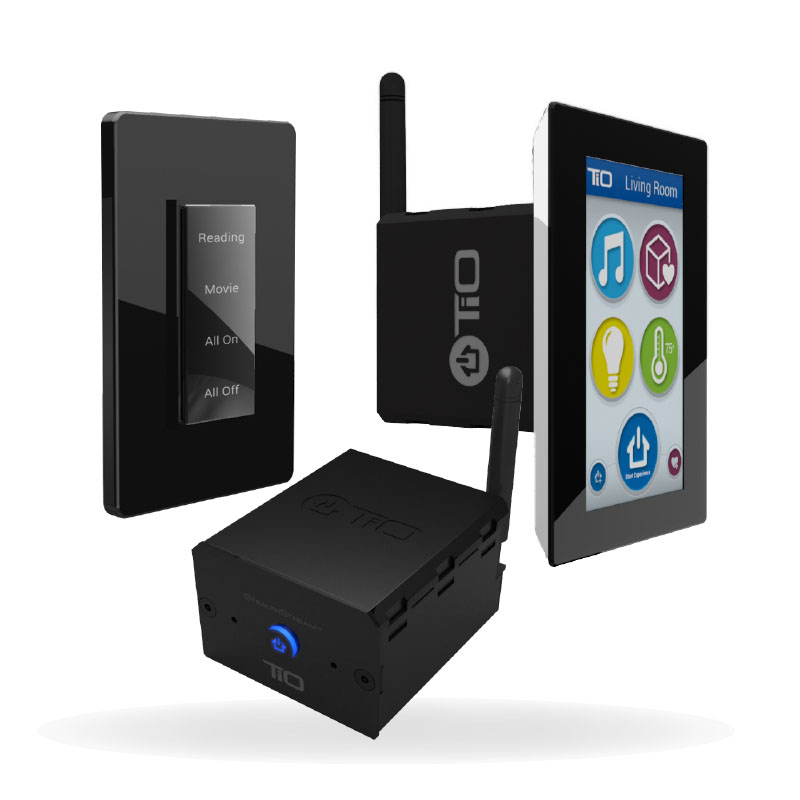 We reached out to Anderson who spoke to us by telephone on the incredible turn of events over the last few weeks. He has been on a bit of a whirlwind as events have quickly transpired recently – and, he tells us, he's still catching his breath.
Then came Anuva…
After our article appeared in May, Anderson told us, he was contacted by a series of companies and individuals ostensibly interested in investing in ACTP. Many of those who contacted him "…you know they felt like they had us on the ropes and they thought they were going to get a real deal and steal the stuff," Anderson told us.
Then Anuva reached out to Anderson. The two companies already knew each other because ACTP had been exploring moving production to the U.S. in the wake of difficulties their overseas production partners were having on the new line. As part of this process, ACTP had spoken extensively with three potential manufacturing partners and Anuva was one of them.
"I hadn't thought of them as an option [for funding] frankly," Anderson admitted. But Patel invited him to lunch to discuss the situation. "This product is going to be killer," Patel said, according to Anderson. "I've talked to a few people and I'm convinced. So let's make it work."

From the Anuva website
A sizable investment…
Struck by Patel's enthusiasm, the two put a deal together. "He made a pretty sizable investment to get the products to market," Anderson told us.
Although the letter made it sound like Anuva would only be financing the production, Anderson told us that – in fact – the deal was a comprehensive refunding of the company, including cash for operations. So TiO, it appears, is back in action.
The company is in the process of moving out of Orlando to an all-new facility in Melbourne. The new facility will house all ACTP operations. Anderson feels it will be great to be so near the Anuva production facility so they can keep a close eye on production and quickly react to any issues that may arise.
Better than expected rep and dealer support…
Anderson told us that, in addition to moving the company, he has been busy talking to reps and dealers and working on rebuilding their sales network. We asked him whether he was having success in this process. "You know we're batting about .500," he told us honestly. However, Anderson feels that once the products start shipping and are well received by dealers…more will come on board.
As far as the former TiO employees, Anderson told us that he has begun reaching out to those as well. Somehow, Anderson has been able to keep the TiO software team together throughout this whole process. But most other employees were furloughed in the wake of the drop in funding.
Calling all employees…
While Anderson told us that he hopes to have an announcement in the next week or two regarding employees coming back on board – he wasn't in a position to confirm anything at this point. Most likely, many of of the former TiO employees have moved on to other positions.
One bit of good news for TiO and its new investor is that the company has a large backlog of purchase orders for commercial customers that Anderson believes are still valid. He says he has spent the last two weeks reconfirming them – and claims that he has reconfirmed the largest of these commercial deals as recently as last week.
Shipping this week? Really?…
We then asked Anderson if the company will really be shipping goods this week. Yes, he told us, first shipments will likely go out this week, depending in part on reconfirming existing purchase orders. But he admitted that the first shipments will go to International distributors.
Why would they start there? Well, the answer seems to be related to negotiations taking place with certain streaming services which are more sensitive to the U.S. market. Anderson expects to wrap those negotiations up in a matter of weeks.
The impact of U.S. production on pricing…
Originally, TiO was planning to use overseas factories…much like many other companies in the industry. Certainly with this deal, but even before that, the company planned to change their strategy and move production here to the U.S. in Anuva's factory in Melbourne.
Anderson pitched us on how this will help to ensure better quality production with fewer defect issues and quicker turnaround. But, we asked Anderson, won't this increase the cost of the products?
According to Anderson, the China advantage is not as acute as it once was. Labor costs in China are rising, he said. And shipping costs have risen dramatically. While he admitted that it still will be slightly more expensive to manufacture in the U.S. – it won't be enough of a difference that they will be forced to raise prices.
The small amount they might lose in margin, "We'll more than make up in the reduction of returns," Anderson claimed.
Who is Anuva?…
Anderson tells us that Anuva is a high-tech design and manufacturing company with what he says is amazing technology. There are basically two division in the company: Anuva Innovations – a research and development lab based in North Carolina; and Anuva Manufacturing – a manufacturing facility in Melbourne.
The company, Anderson told us, has something like 30 engineers creating very high-tech and sophisticated medical equipment. Anuva also does a lot of defense-related work in aerospace and other areas.
Rebuilding a reputation…
Anderson is clear-eyed and harbors no illusion about what lies ahead. Telling us that he gets it – the company needs to deliver on their promises to rebuild the trust of the market. And he remains confident that they will be able to do so – especially given the new muscle that Anuva brings to the situation.
"The way we'll prove it is we'll ship products that work and end up blowing people away with the quality of the product," Anderson said firmly. "Now on the commercial side, we've got customers that have hung in with us and they're still committed to us – and that's what is going to make or break our company, not the CEDIA market."
A new beginning? Or the beginning of the end?…
Clearly, ACTP and TiO have bought themselves a new lease on life. Although it's way too early – and there are too many unknowns – to say just where this new partnership is leading. Also not clear is the level of commitment that Anuva feels based on this investment in ACTP.
However, in one way ACTP could be in a more secure position. Prior to this pact with Anuva, ACTP had been working with strictly financial firms whose interests tend to be strictly the return on their investment. But Anuva is more than an investor – they are a manufacturing partner as well. This could more tightly align the goals between the two companies – with a deeper and longer mutual commitment in building a whole new business.
Learn more about TiO at: www.tiohome.com.
Meet Anuva by visiting: www.anuva.com.
See Anuva Innovations at: www.anuvainnovations.com.