In a series of filings associated with the Chapter 11 voluntary bankruptcy filing by Wayne, NJ-based Electronics Expo, we are learning new details on the slippery slope the company found itself facing in 2012 – a slope that landed them in court, seeking protection from creditors. The filings included an affidavit from company Managing Member and President Levent (known as Leon) Temiz that said circumstances left them with "no alternative but to conclude that a reorganization under Chapter 11 was the best way to stabilize the Debtor's financial condition and maintain sufficient flexibility to restructure its debt while continuing to operate its business."
What were the factors that drove Electronic Express to bankruptcy?…
As we reported recently, Electronics Expo filed Chapter 11 bankruptcy on March 31st. On April 1st, the very next day, the company filed a series of motions with the U.S. Bankruptcy Court commonly referred to as "first day" motions – signifying the first day of their new legal status. These motions can vary from company to company, but generally seek court authorization on matters necessary to maintain their operations such as ordering banks to honor payroll, allowing the company to make certain tax payments, allowing the company to use funds to pay critical utilities, etc.
In this case, the company also filed the Temiz affidavit in support of its first day motions, which provides the first glimpse of just how dire the situation had become for the company. They also described what Temiz said was "the circumstances giving rise to the commencement of this Chapter 11 case."
From 230 to 30…
According to the filing, Electronics Express currently operates two store locations (one in Wayne, NJ and another in Union, NJ) and a clearance center at its headquarters facility which is also in Wayne. In addition to its retail storefronts, the company also operates a website that sells electronics online. Finally, the company also offers products for sale through third-party websites "including Amazon.com and Buy.com."
At its peak, the company ran seven stores and employed 230 people. Now, after close four locations last year, the company employs 30 people total in all locations, including headquarters.
Assets, liabilities and debt load…
The company's sales in fiscal 2012 were $63 million. TWICE magazine had named Electronics Expo to its 2011 Top 100 Consumer Electronics Retailers Report and estimated its sales for that year at $135 million.
According to the affidavit, the company has assets of $2.9 million and liabilities of $7.4 million. The company has no secured debt and estimates its unsecured trade debt at approximately $7.5 million.
Factors that led to the bankruptcy…
The Temiz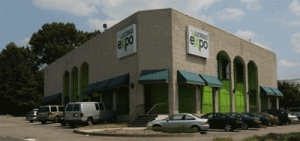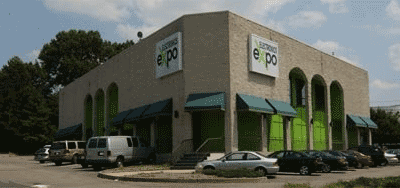 affidavit says that there were several factors that caused the company to experience declining revenues, tightening cash flow, and increased operating losses in 2012. [You can see a list of Electronics Expo vendors in our report here…] These factors include:
Vendor Minimum Advertised Pricing and Universal Pricing policies: Electronics Expo relied on aggressive promotional pricing to drive sales Temiz said in his affidavit. Manufacturers MAP and UPP programs "severely impacted" the company's ability to promote in the marketplace. This impact was especially felt in the television segment.
Vendor 'no third party website' policies: Many of Electronics Express vendors implemented restrictions to retailers who augmented their sales and promotions through third-party websites such as Amazon.com or Buy.com. These new restrictions forbid sales through third-party websites. According to Electronics Express, this business was "a significant sales channel for the Debtor."
Vendors' slow reimbursement of earned 'instant rebate' credits: To counter the negative impact on retailers' sales of the above programs, many vendors offered an 'instant rebate' program so retailers could stimulate sales of certain models in-store. But according to Electronics Expo, many of these vendors were slow to reimburse their legitimate credit claims which "tied up the Debtor's working capital and negatively impacted its cash flow."
Vendor cutbacks in promotional and pricing support: According to Electronics Express, the company experienced a "sharp decline in promotional and pricing support in 2012." This was as a result of the "mounting operating losses among television manufacturers."
According to the Temiz affidavit, the above factors seriously impacted the company's financial health. As a result, company management reacted with a series of initiatives designed to restructure their operations in the wake of this new industry and business environment.
Electronics Expo management aggressively restructured the company by…
Closing four unprofitable store locations
Cutting its workforce from 230 employees to 30 employees
Renegotiating existing advertising contracts
Rewriting their marketing plans based on lower vendor support
Setting a new go-to-market strategy, moving away from lower priced, lower margin turn-and-burn lines and "toward a higher quality, higher margin solution oriented consumer."
By implementing these restructuring tactics, Electronics Expo was able to cut monthly losses from $2 million in the middle of the year to $200,000 by the fall. But even so, the losses put tremendous pressure on the company's cash flow – forcing them to live hand-to-mouth. The situation forced them to slow vendor payments, more aggressively claim deductions (legitimate ones, their filing states), and "seek relief against payables by returning quantities of product."
Credit insurance underwriter pulls the plug…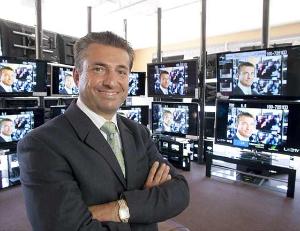 These aggressive, cash maintenance procedures would likely have a big impact on vendors. Most major vendors hold reserves against bad debt, but also pay for credit insurance to insure their receivables. That way, if there is a major default, the insurance company pays the vendor a certain percentage against the default.
This reality has an interesting impact by putting control of the business in the hands of the insurance company and out of the hands of the company's credit department. The insurance company will conduct a separate assessment of the dealers situation and set the amount of risk it is willing to take. All of this, of course, is subject to a degree of negotiation.
Despite restructuring progress, a pre-determinedand devastating decision…
According to the Temiz affidavit, a certain, but unnamed, insurance company that was "the primary carrier for more than a dozen of the Debtor's vendors," including some of its largest lines, had become concerned about Electronics Expo deteriorating situation. And even though the company was successfully executing a restructuring plan, that insurance company"had already pre-determined to stop underwriting all of the Debtor's risk."
This insurance company's decision became the straw that broke the camel's back, so to speak. Electronics Expo, the affidavit says, had no choice but to continue the restructuring under the protection of the bankruptcy court.
As a final coda to the filing, the Temiz affidavit makes clear that the company intends "to continue providing high-quality goods and services to its customers, while at the same time reducing costs and improving sales." In other words, they plan to fight to live to see another day.