Ignoring the Masimo noise swirling around them, portfolio brand Denon launches two new audio video receivers (AVRs) with impressive technology targeted for small-to-midsize spaces, such as dens, family rooms, home offices, and the like. With support for 8K video and 3D audio, these new models offer an unusual blend of performance and features at a moderate price making them perfect for alternative smaller format spaces needing a more modest cinema implementation.
Learn more about these new Denon AVR models
Denon announced on Tuesday that it is launching two new AVRs that embody the brand's traditional reputation for high performance – and in the case of these models, adds in some impressive technology features normally found on more expensive models. Meet the AVR-S770H (7.2 channels) and the AVR-S670H (5.2 channels).
The AVR-S770H and S670H are designed to bring a higher level of performance to more modest cinema installations, such as a smaller-room home cinema. More than likely, they will find their way into alternative room implementations in a home that already has a larger home theater installation, such as in a dedicated home cinema space.
So, for example, think about a room like a den, a playroom, a home office, or some other plus space where family members from time to time may want to watch a movie but want to enjoy that movie with great quality sound in a smaller space. Or perhaps the homeowner lives in a small walk-up or apartment in Manhattan with a fairly petite multi-purpose space where they spend a lot of time. These new AVRs are the perfect solution in these scenarios.
DENON AVR-S770H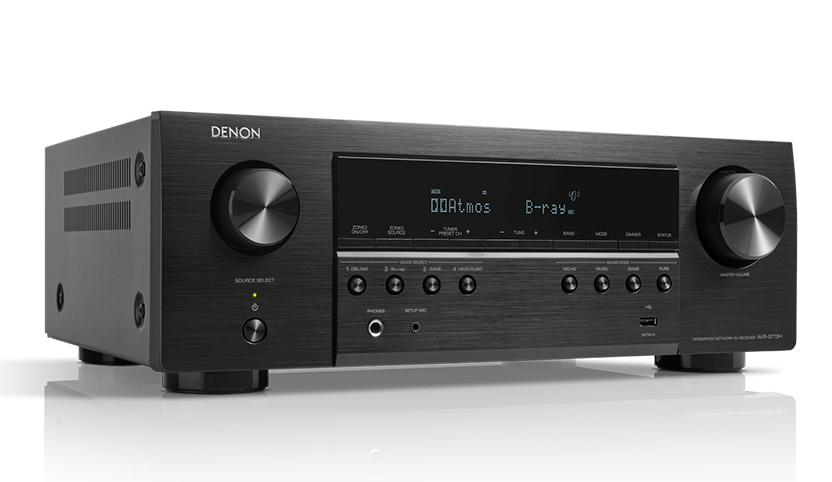 The S770H is a 7.2-channel AVR that combines support for 8K along with the finest 3D surround sound via Dolby Atmos and DTS:X. The company notes in its announcement that the included 8K video processing helps to create "the most dramatic cinematic experience for enthusiasts." Also included is Audyssey room correction to optimize the sound for the space, built-in HEOS for access to your favorite content, 8K HDMI, Wi-Fi and Bluetooth, and more.
DENON AVR-S670H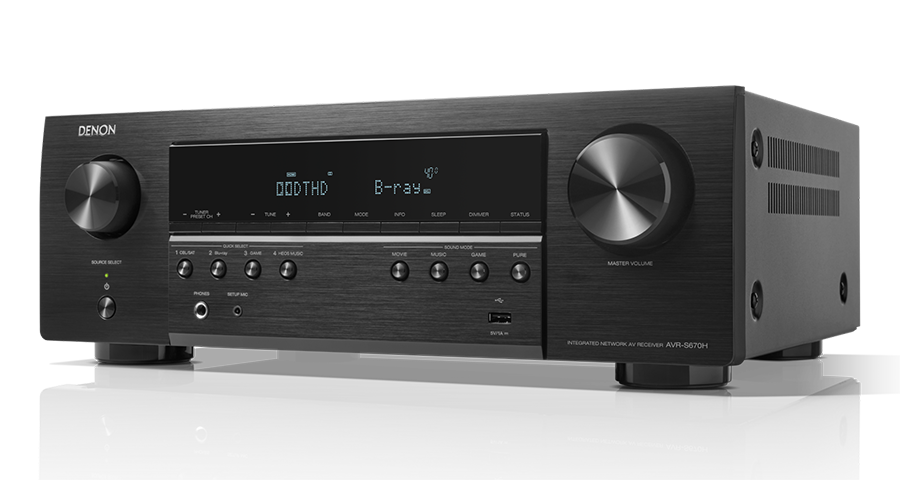 The S670H is a 5.2-channel AVR that is the baby brother of the S770H. It also offers users dramatic 8K video performance, along with high-definition surround sound with Dolby TrueHD, and DTS HD Master Audio decoders. It also includes Audyssey room tuning, 8K HDMI, HEOS built in, Wi-Fi and Bluetooth, and more.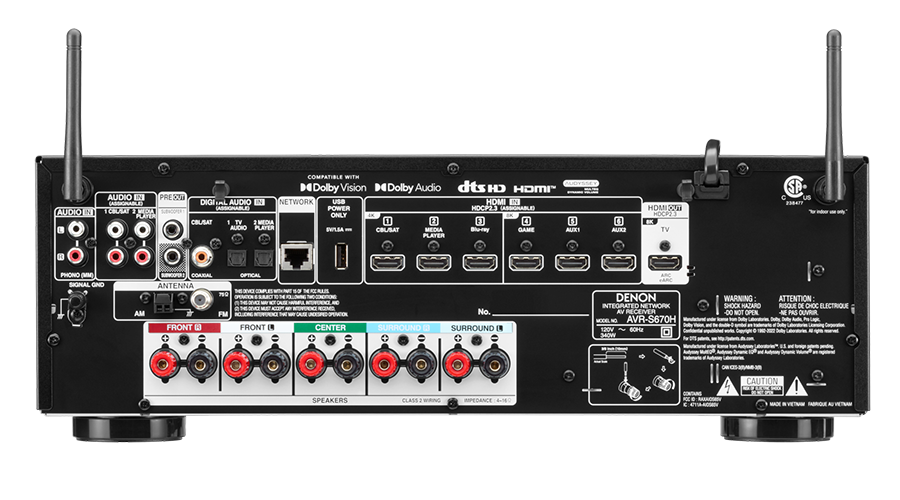 The Denon AVR-S770H and AVR-S670H are available for pre-order now at select authorized Denon dealers or online at Denon.com. They sell for a manufacturer suggested retail price (MSRP) of $649 and $549 respectively.
For more information, visit denon.com for all of the details.